Nearly every post on this blog features records, so I think it's important to let you know a little about the turntable I use to play all of those LPs. I listen to most of my vinyl while cooking in my kitchen, which isn't very big. I don't have room (or budget, frankly) for a big, fancy stereo system with an amplifier and surround sound. That's why I bought the compact and inexpensive Crosley Traveler Turntable CR49.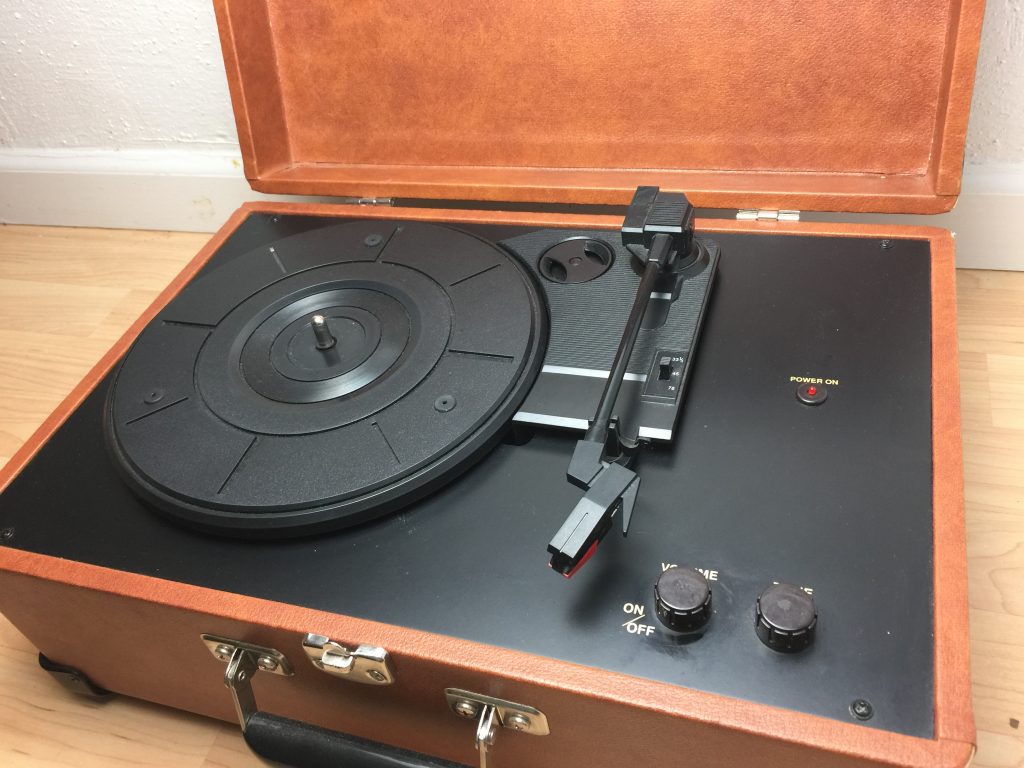 While it isn't Crosley's smallest or least expensive model, the CR49 is pretty basic. The 3-speed belt-driven turntable includes speakers on each side and lid with a handle to make the system portable. Although it isn't powerful enough to fill a big room with sound, it's perfect for my small space. In fact, in the summer I open the windows and crank up the sound and have no problems hearing it while we use the BBQ grill just outside the kitchen.
The CR49 retails on Crosley's web site for $129.95, but you can find it on several other web sites for $99 with free shipping. I got lucky and found mine at an estate sale for $20 (they were asking $30, but I negotiated). It had never been used and I knew I got a great deal.  That is, until my boyfriend found the exact same model a few months later at another estate sale for just $10!
Having two of these affordable turntables is actually pretty fantastic, because we love taking one with us when we visit friends or family for dinner or game nights. It's always fun watching others' reactions when you show up with a record player and a sampling of awesome vinyl.