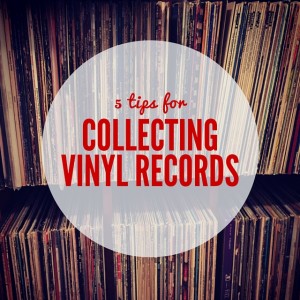 Did you buy one of the 9 million vinyl records sold in the U.S. last year? If you're among the many people who have rediscovered (or, for younger listeners, discovered) the magic of old-school albums, you may be interested in starting a collection. Before you buy, however, read these five tips for collecting vinyl records so you can avoid some mistakes we made while amassing our collection of nearly 2,000 LPs.
Start cheap: Shop thrift shops, hit garage sales, or visit estate sales. Mixed in with all the musical soundtracks and Perry Como records, you'll likely find great foundation albums (the basics that everyone should own) in good shape for $1 or less. This is how I amassed more than half of my records, including pristine copies from crooners like Frank Sinatra and cowboys like Waylon Jennings. No, you probably won't nab Miles Davis' "Kind of Blue" or anything from The Beatles, but it's a great way to get started without spending a fortune. It also gives you time to be certain you want to advance to spending big dollars on growing a collection.
Examine your picks:
Unless you're purchasing a brand-new, still-sealed record from a brick-and-mortar shop or online store that allows returns, there are no guarantees. I've made this mistake more times than I care to admit, ending up with an empty jacket, the wrong LP inside the jacket, missing albums in multi-disc sets, and records scratched to bits. Look over your pick before buying. If you're shopping eBay, check the seller's history, reviews, and return policies to decide whether it's worth the risk.
Stick to originals: Whenever possible, choose original pressings of old albums over reissues. Why? Newer recordings are often made from the most recent version of the album because the record label may no longer own the original analog master. This only matters, though, if you're into vinyl for the sound quality (reissues are basically just CDs on vinyl and lose much of the warm sound of the original).
Cover the classics: Not sure where to start? I recommend reading Rolling Stone's picks for the 500 greatest albums of all time. We've been slowly chipping away at this list, starting with those $1 finds and then adding on with pricier purchases at record shops. I carry this list with me when we shop so we know where to start our search through the seemingly endless bins of possibilities. You just can't go wrong adding the Bobs (Dylan or Marley), the Boss, the Beatles, or any of the others on this list to your collection. Not all will be easy to find, but it makes for a great wish list.
Collect what you love: Most of all, buy what makes you happy. If (like me) you love the Muppets and hate the Doors, more power to you. It's your collection. Choose albums that you'll play and treasure. Just because a certain jazz record is highly collectible doesn't you'll actually listen to it. That's a waste.