The food: Macaroons started as Italian almond meringue cookies and, when they came to France in the 1500s, evolved into colorful stuffed sandwiches. While I like that classic cookie, I much prefer the chewy goodness of a coconut macaroon. Jewish chefs adapted the original recipe to remove the flour and leavening agent (using egg whites instead), making them a popular Passover treat. I tried recently to make coconut macaroons, but they turned out dense and gooey rather than light and airy. Instead of pouting, I decided to turn lemons into lemonade or, more accurately, gooey macaroons into a coconut macaroon pie!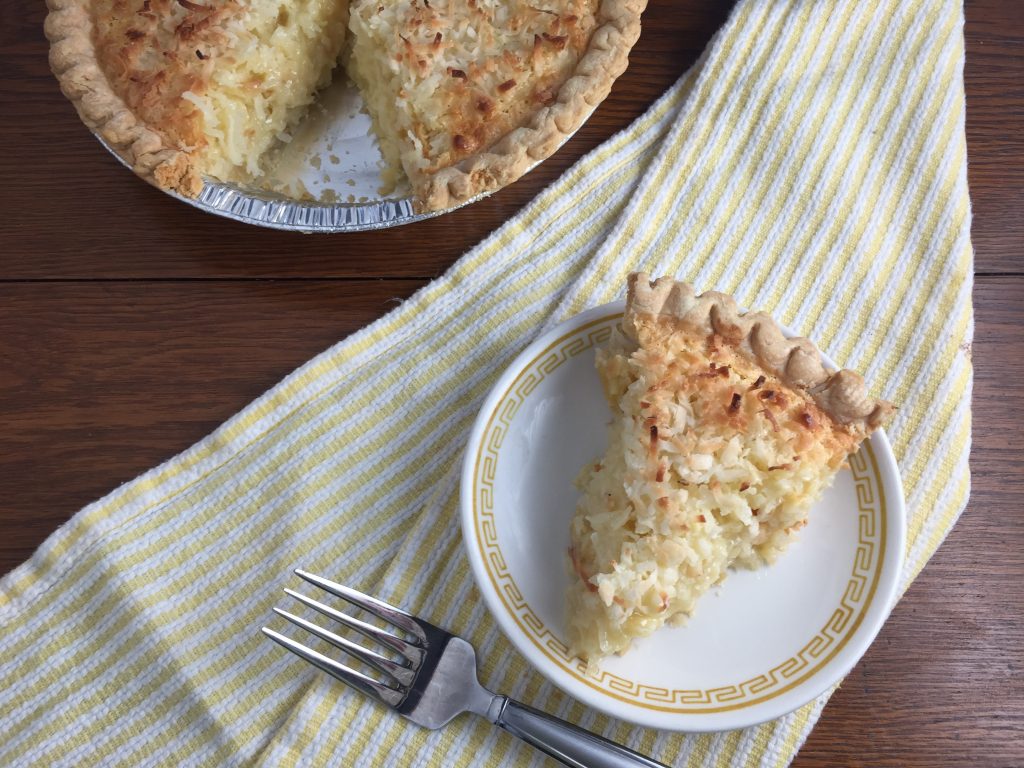 The music: The first time I heard of Edith Piaf was in the 2007 foreign-language film "La Vie En Rose" in 2007, for which Marion Cotillard won an Oscar®. The film's soundtrack made me immediately want more of the French cabaret singer known as The Little Sparrow. I was ecstatic last summer when I came across three 7-inch LPs by the legendary chanteuse. The records include great cover art, and I treasure them all. I can't really pick one, so I won't. Among these three records are 24 songs that showcase her commanding and haunting voice. For a sampling of songs from my albums (plus a couple other faves), listen to my Coconut Macaroon Pie playlist on Spotify while you cook or eat.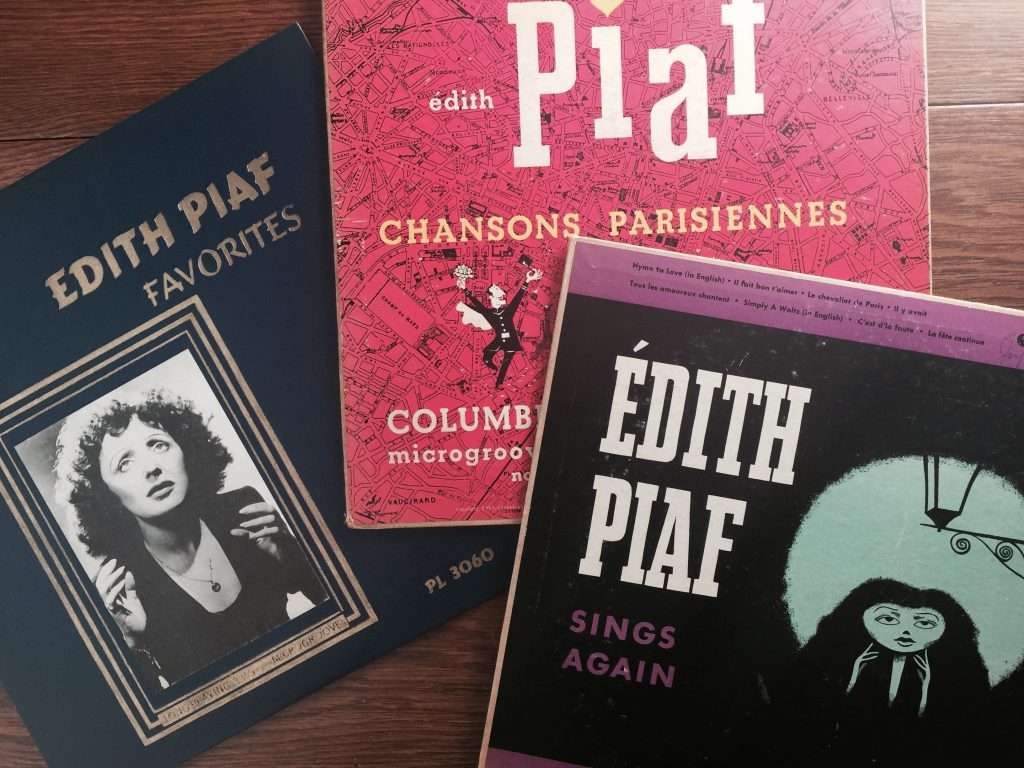 Nothing will make you feel more perfectly Parisian than listening to Edith Piaf while making and eating a macaroon pie. This dessert is sure to make your friends or family say ooh la la. It truly tastes like a classic coconut macaroon in a pie crust. How can that be bad? Even better, it only takes a few ingredients and even fewer minutes to prepare (unless you get really fancy and make a homemade crust). One word of warning: In addition to the crust, this pie's filling does include some flour to thicken it a bit, so it's not gluten-free like coconut macaroon cookies.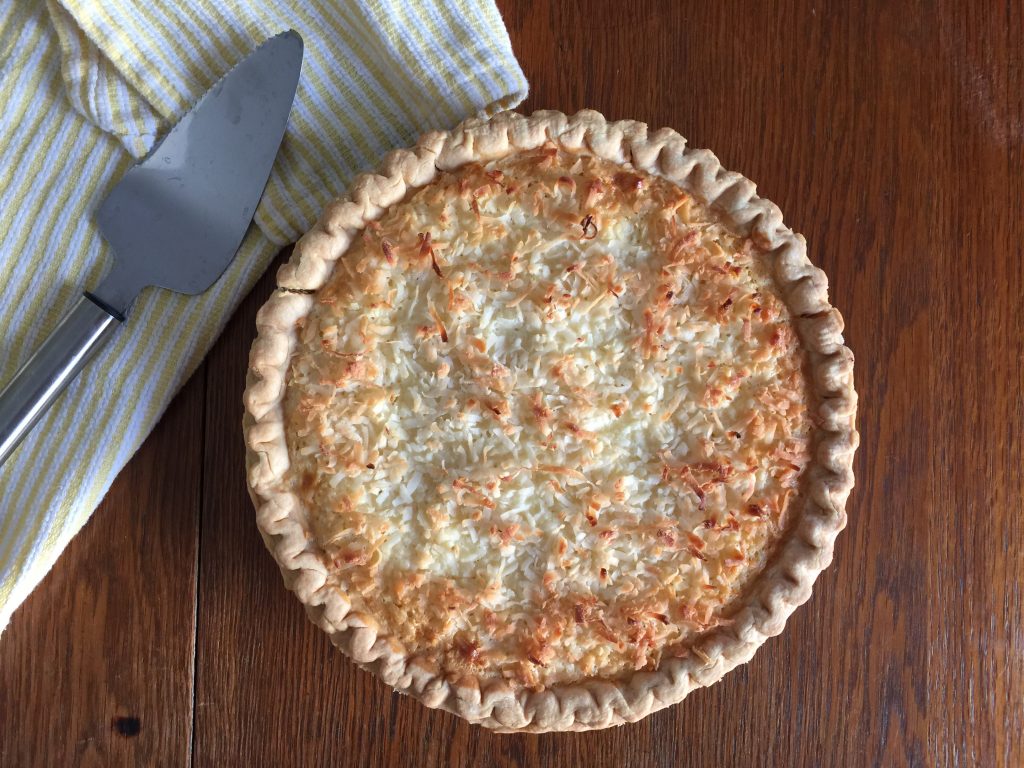 This is one of those pies that tastes great when it's fresh, and only gets better as it rests. The sugary center firms up as it chills, turning into a thick coconut candy bar. Of course, it's unlikely to last long, so you may want to eat it while you can! Bon appétit!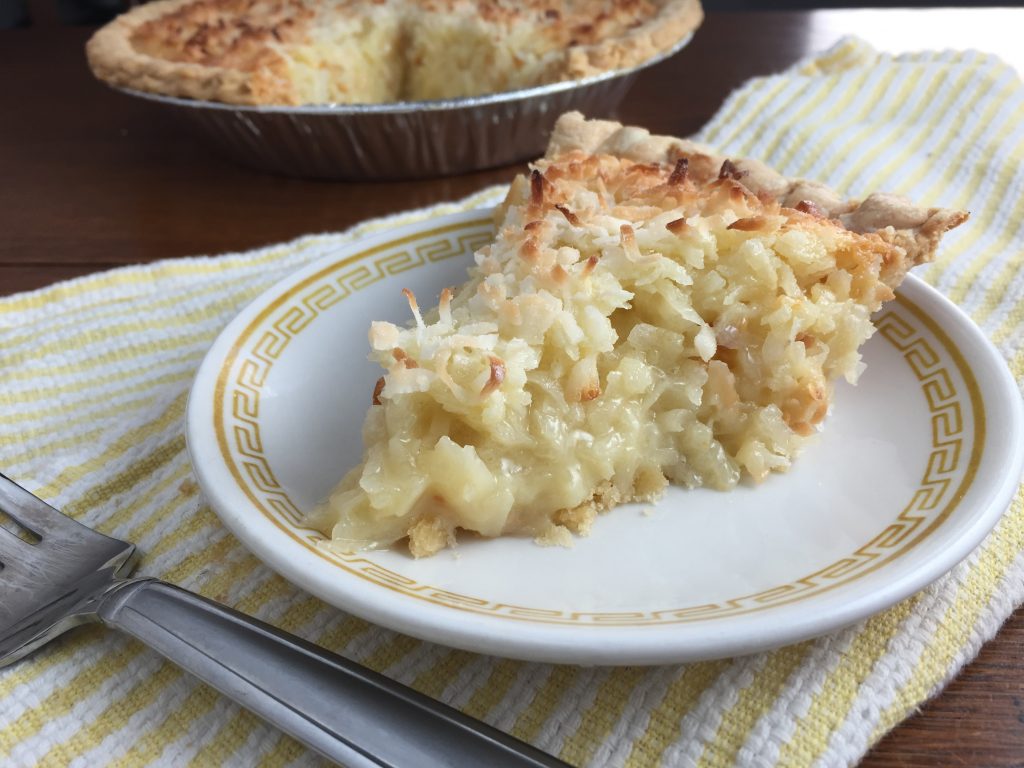 Does this recipe have you craving sophisticated candy? Try my recipe for Chocolate Covered Strawberry Truffles, too.
Ingredients

14 oz. (1 pkg.) sweetened shredded coconut (reserve 1/2 cup)
14 oz. (1 can) sweetened condensed milk
2 eggs
1 tsp. almond extract
1/4 tsp. salt
1/4 cup butter, softened
1/4 cup flour
1 9-inch unbaked pie shell

Instructions

Preheat oven to 325 degrees.
In large bowl, mix eggs, salt, and extract until well combined. Add butter and flour and mix well. Add milk and combine. Gently stir in all but 1/2 cup of the coconut.
Pour mixture into pie shell. Top with remaining coconut.
Bake for 35 to 45 min., until almost firm and coconut on top is browned.

https://www.cookingwithvinyl.com/duet-coconut-macaroon-pie/

® Cooking with Vinyl (do not reproduce without permission)