The food: A lot of the food I make for this blog is the product of me wanting to learn something new. I've never made truffles, but I love chocolate. I mean, I really love chocolate. After some reading, I realized truffles are pretty damn simple to make. Melt some cream, butter, and chocolate, then add in whatever flavor you want (I used strawberry jam), and—bam!—you have a bunch of balls of chocolatey goodness. The only real struggle is waiting the few hours it takes for the truffles to set up before you can eat them.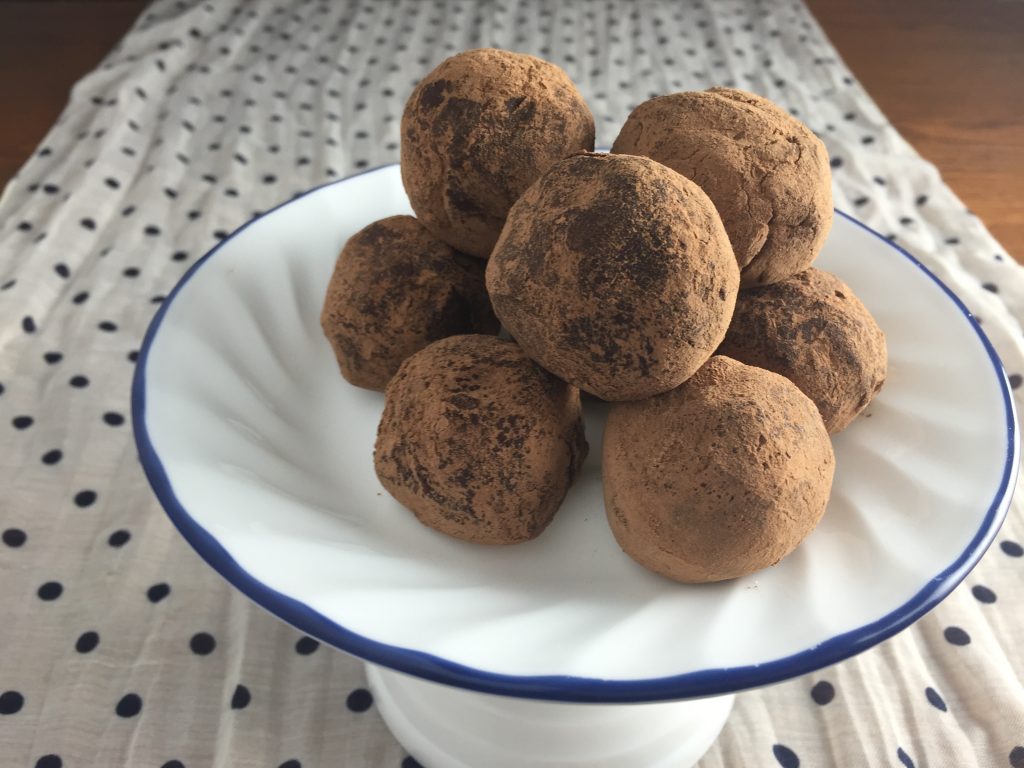 The music: Chocolate is a fine companion whether you're in the mood for romance or you're feeling sorry for yourself. The same can be said for Simon and Garfunkel. They were the masters of harmony, and those beautiful sounds are a magical musical elixir for producing smooches or tears, depending on your needs. My personal favorite S&G album is their fifth and final studio release, "Bridge Over Troubled Water," which was written almost entirely by Paul Simon. In addition to the titular hit, the LP includes plenty of recognizable, sing-along gems, including "The Boxer," "El Condor Pasa (If I Could)," and "Cecilia." Another of my favorites, "The Only Living Boy in New York," is also among the 11 songs here. The duo broke up just a few months after this album's release, which really bums me out because I'm certain they could have produced sweet harmonies for years to come. Don't have the album? Listen to it on my Chocolate Covered Strawberry Truffles playlist on Spotify.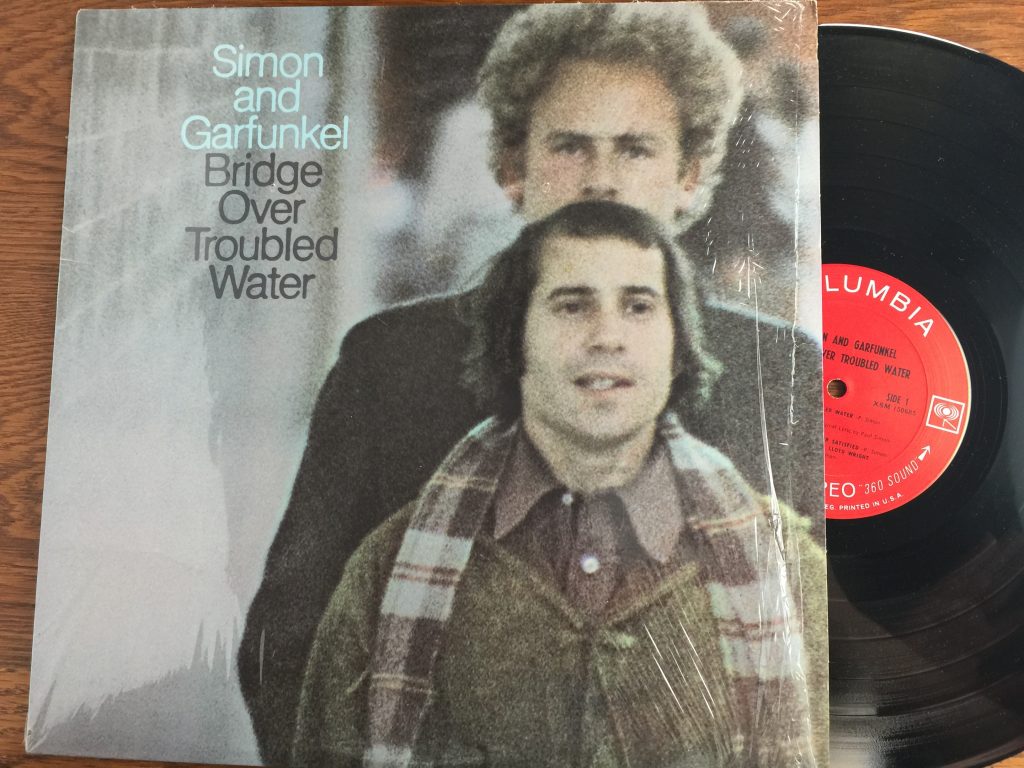 You can add almost anything to the melted chocolate mix to flavor your truffles (almond extract, cinnamon, melted peanut butter, brandy, etc.). I went for a chocolate-covered strawberry effect by using melted jam, which integrates a strong hint of strawberry into the truffle batter. After mixing everything, you let the chocolate set up so it can be scooped and formed into balls. Then you can cover your truffles with anything from coconut to crushed peanuts. Rolling them in cocoa powder, like I did, gives them an even deeper chocolate taste. If you're looking for an easy gift for Valentine's Day or another special occasion, this truffles recipe is definitely a contender. They are soft, smooth, and incredibly sweet.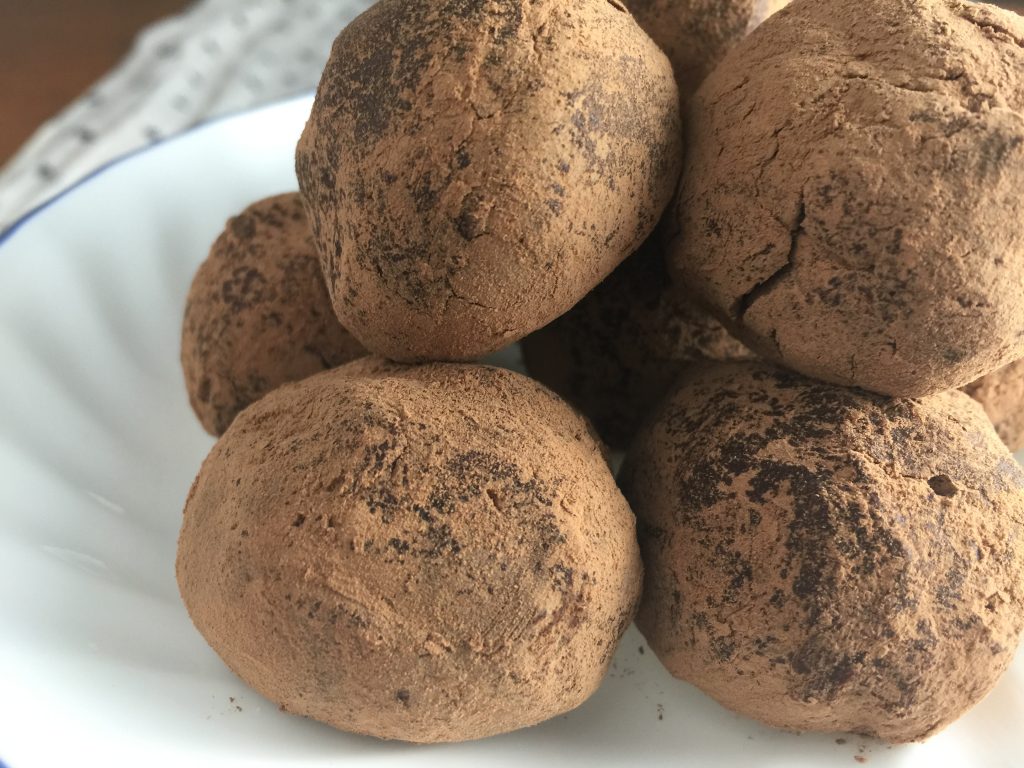 Looking for another sophisticated chocolate recipe? Try my recipe for Moist Chocolate Cake, too.
Chocolate Covered Strawberry Truffles Recipe
Ingredients
½ cup heavy cream
¼ cup butter
8 ounces quality bittersweet chocolate
1 tsp. vanilla extract
¼ cup strawberry jam, melted
¼ cup baking cocoa
Instructions
Bring cream to a simmer. Add butter and vanilla. Stir until melted and mixed.
Add chocolate, one square at a time until melted.
While chocolate is still warm and melted, mix with jam. Refrigerate at least 2 hours, or until firm enough to shape into balls.
Line baking sheet with wax paper. Drop mixtures by teaspoonfuls onto baking sheet and shape into balls with your hands.
Refrigerate for 1 hour before serving. Store in airtight containers.
https://www.cookingwithvinyl.com/chocolate-covered-strawberry-truffles-recipe/
® Cooking with Vinyl (do not reproduce without permission)