The food: Growing up in the Midwest, far from an ocean, my exposure to seafood as a child was mostly limited to fried fish sticks. Although I grew to appreciate the flavor of fish, mollusks, and other deep-sea finds, I never considered cooking them. Crab cakes, for example, sounded far too exotic for my limited culinary skills. Boy was I wrong! I decided to conquer my fear of fish and discovered that crab cakes are super easy (although a bit expensive) to make.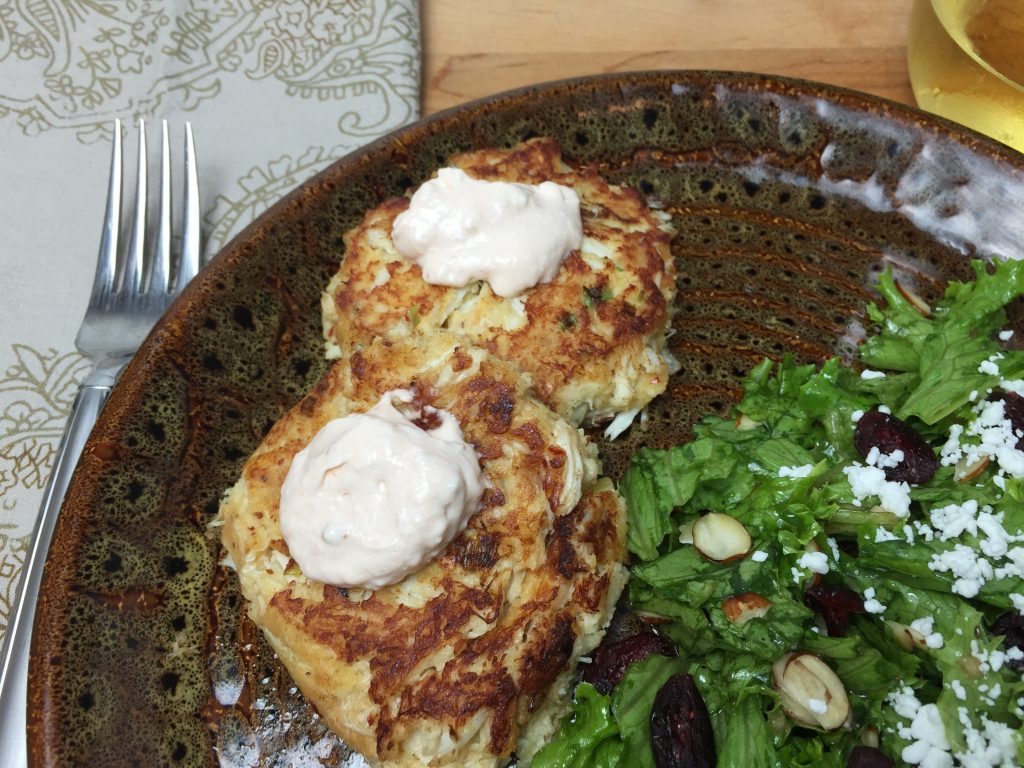 The music: When I think about eating crab cakes, I imagine sitting by the beach at sunset with a glass of wine. Of course, that's never actually happened to me, but it sounds perfect. To evoke that mood, I turned to The Honeydrippers, an 80s band fronted by Robert Plant of Led Zeppelin fame. While "Sea of Love" is an obvious nod to the ocean, the "Volume One" EP includes four other songs that also feel beach-and-wine worthy.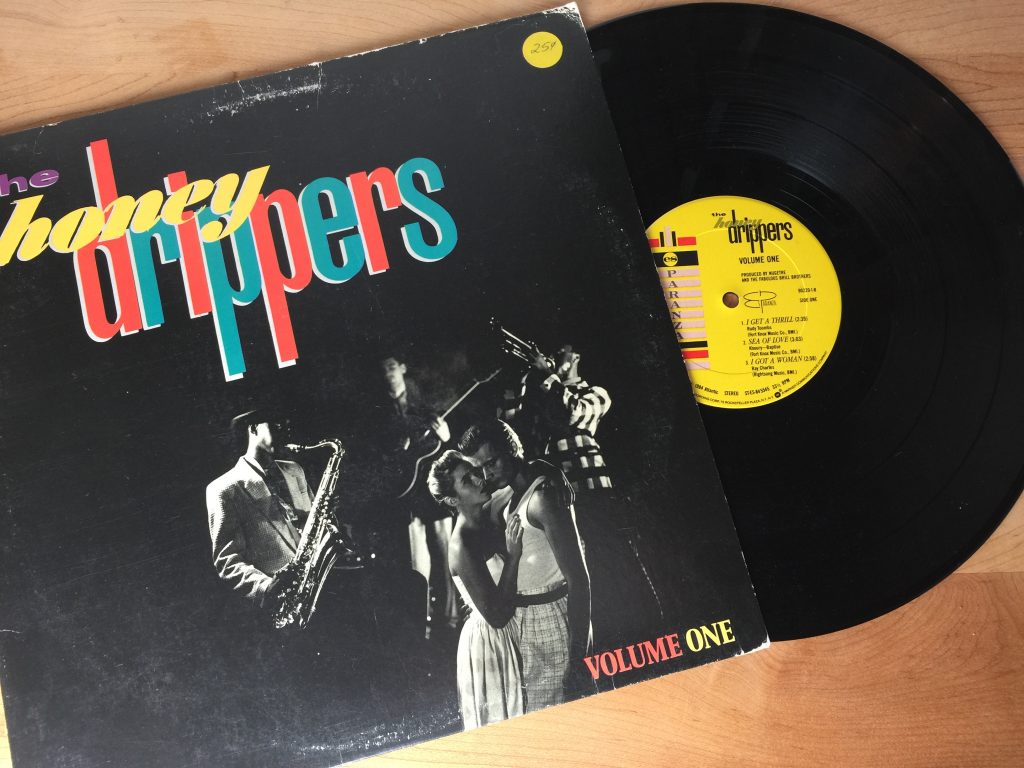 Clocking in at less than 18 minutes for both sides, this quick hitter is the perfect length for prepping these easy cakes (and even leaves time to make a spicy mayo sauce and a side salad!). After gathering up the 10 ingredients needed for crab cakes (below), it's just a matter of mixing them, making patties, and quickly frying them up.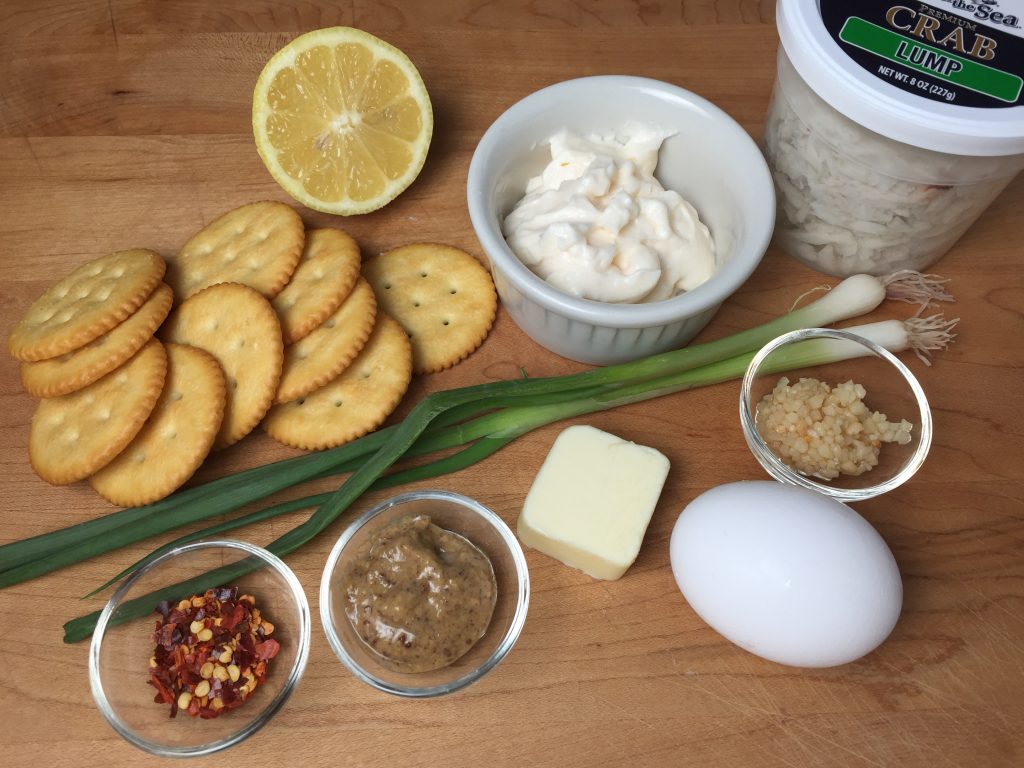 Although I didn't have an ocean nearby, I did grab a glass of 2010 Mi Sueño Chardonnay, which was crisp and buttery—a perfect accent to the meal.
In case you're wondering, The Honeydrippers never released a Volume Two (or any other albums). Considering their limited lifespan, I'm pretty pleased that my boyfriend found this copy of their work for $.25 at a garage sale.
Ingredients
1 egg
3 tbsp. mayonnaise
4 tsp. lemon juice
1 tsp. garlic
1 tsp. dijon mustard
1 tbsp. minced green onions
1/2 tsp. red pepper flakes
8 oz. lump crabmeat
1/2 cup crushed butter crackers
1 tbsp. butter
1/4 cup spicy mayo
Instructions
In a medium bowl, whisk together egg, mayonnaise, lemon juice, garlic, mustard, green onions, and red pepper flakes. Gently stir in crabmeat and crumbs. Form mixture into 4 patties.
Heat butter in skillet over medium heat. Cook patties in skillet until golden brown, about 5 minutes on each side. Serve with spicy mayo.
https://www.cookingwithvinyl.com/duet-crab-crakes/
® Cooking with Vinyl (do not reproduce without permission)