Top crab cakes, fillets, or other fish and poultry dishes with this cool and creamy spicy mayo. It takes only a few minutes to make (using ingredients you probably already have) and can be stored in the refrigerator for a few days.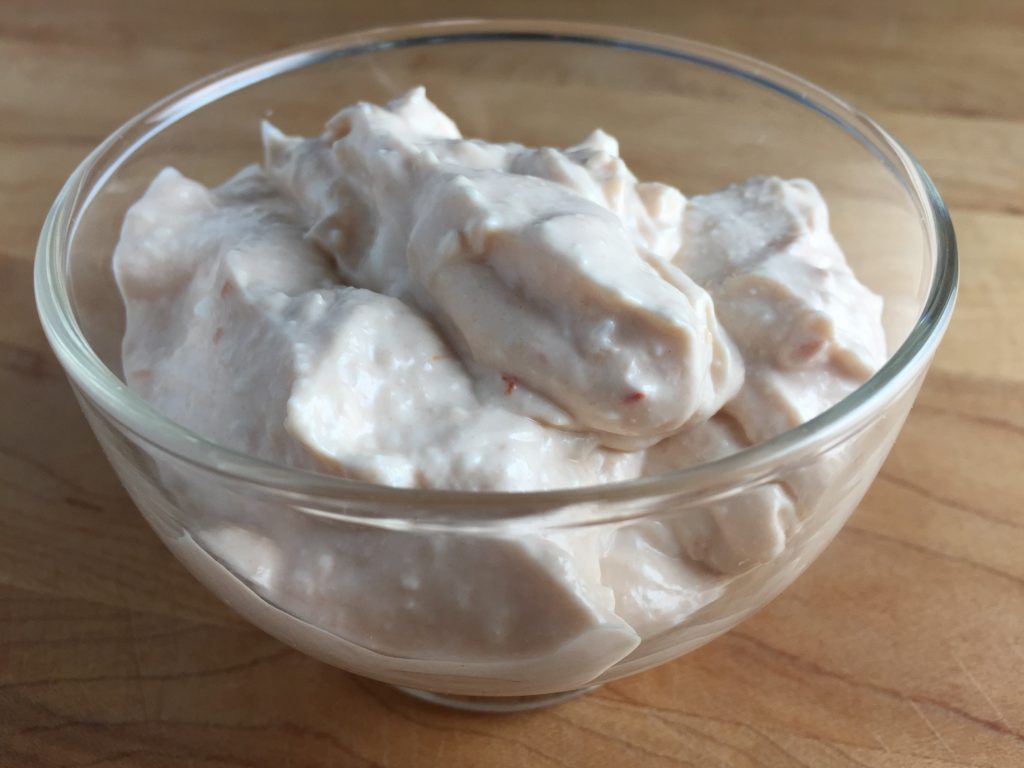 Ingredients
1/2 cup sour cream
1/2 cup mayonnaise
1/4 cup cottage cheese
1 tbsp. hot salsa
1 tbsp. lemon juice
1 tbsp. Tabasco
Instructions
Combine all ingredients in a blender or food processor and puree until creamy. Chill before serving.
https://www.cookingwithvinyl.com/spicy-mayo/
® Cooking with Vinyl (do not reproduce without permission)