The food: One of my favorite things about Cooking with Vinyl is meeting other bloggers, especially those who like to write about cooking. This post is the result of tweeting back and forth with Jay and Dee in Birmingham UK (@jay_and_dee). Their blog is Cook It, Eat It, Blog It, Brum, which offers up great recipes, sometimes with soundtracks. Very cool. They recently asked me to give them an album around which they would create a menu. I picked something most vinyl lovers own—Fleetwood Mac's "Rumours." What they came up with looks delicious and I can't wait to give their pairings a try. In turn, I asked for a similar challenge. I'll tell you what album they suggested in a second, and I think it is a perfect pairing for these Spicy Grilled Shrimp Skewers (below). They are light, kicky, and make me wish I was grilling them up oceanside.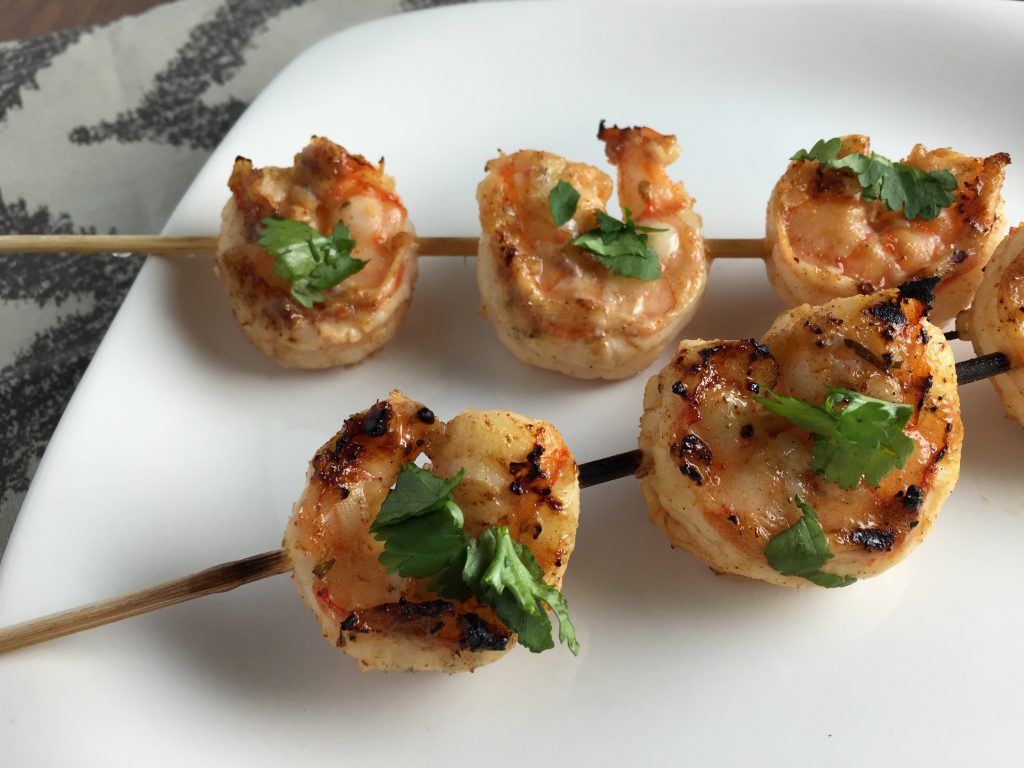 The music: What's more beachy, after all, than the Beach Boys? Jay and Dee asked me to pair something with "Pet Sounds," but I actually don't own it (something I need to remedy). Instead, I went with 1962's "Surfin' Safari," which is the band's first studio album and actually one of their worst-selling records ever. Although it wasn't a chart topper, the easy, breezy album includes some pretty fun ditties, including the title track, "409" and "Surfin." Just like the album's cover (below) suggests, this record is all about surf, sand, and fun.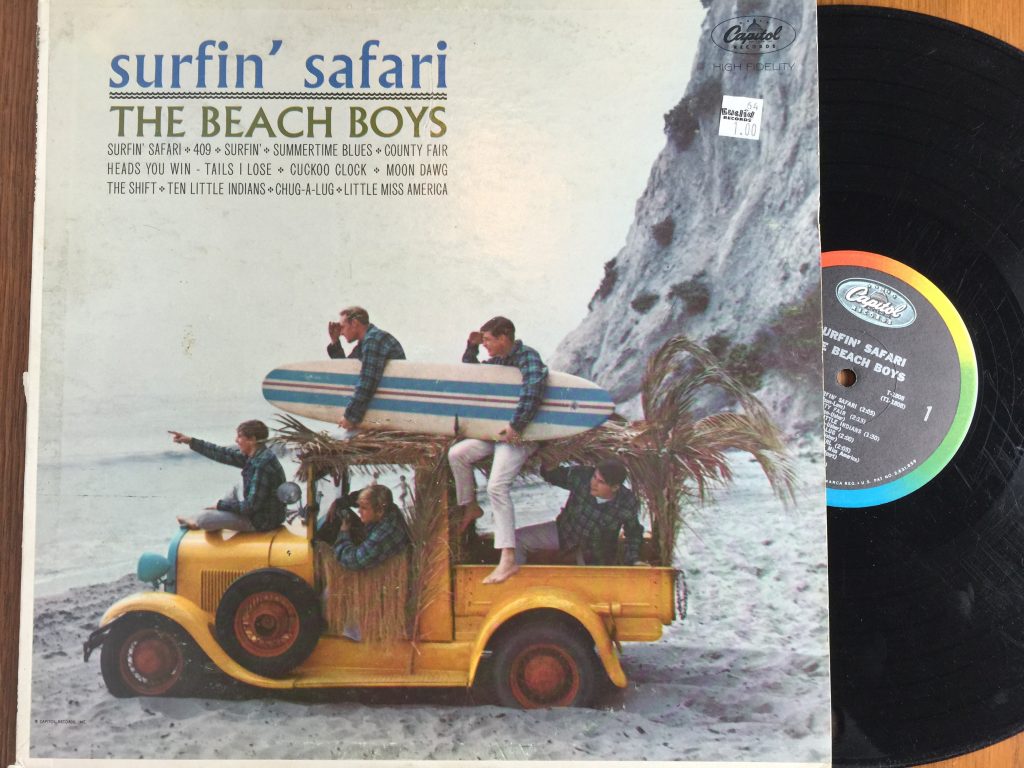 To make sure my shrimp were nearly as good as they'd be from a California beachside grill, I visited a local seafood vendor who gets fresh-caught fish and crustaceans shipped in daily. They were in their raw form, which meant I had to peel and de-vein them—a new-to-me task. Although it is time-consuming, especially if you're new to the activity, it's not nearly as difficult or disgusting as I feared. I found a good YouTube tutorial to help me master the process. Otherwise, this recipe is straightforward—make the marinade, prep the shrimp and let them soak up the juices, then throw them on the grill for just a few minutes on each side. The results are healthy with a bit of spice. The perfect light-and-fun starter to something more substantial (just like the Beach Boys).
Love shrimp? Try my recipe for Shrimp and Cheesy Grits, too.
Spicy Grilled Shrimp Skewers

Ingredients

2 limes, juiced and divided in half
3 tbsp. olive oil
1 tbsp. honey
1 tbsp. garlic
1 tsp. chili powder
1 pound jumbo shrimp, peeled and deveined
2 tsp. chopped fresh cilantro

Instructions

If using wooden skewers, soak them in water for 30 minutes to 1 hour before grilling.
Mix half of the lime juice with oil, honey, garlic, and chili powder in a small bowl. Add shrimp and coat well. Refrigerate for at least 2 hours.
Thread shrimp onto skewers.
Grill marinated shrimp over medium-high heat for 3 to 5 minutes on each side, or until opaque.
Top skewers with remaining lime juice and cilantro.

https://www.cookingwithvinyl.com/spicy-grilled-shrimp-skewers/

® Cooking with Vinyl (do not reproduce without permission)