The food: Sometimes you just want to clog your arteries a bit with a big, juicy steak topped with butter and cheese. When that mood strikes, make it worthwhile with a fatty bone-in ribeye and decadent gorgonzola compound butter (mitigate your guilt by adding a healthy side, like grilled asparagus). When indulging in a last-meal-worthy dinner, you must also drink a full-bodied red wine, preferably a peppery cabernet sauvignon (we chose the '07 from Paint Horse Winery). If you're going to live it up, make it count!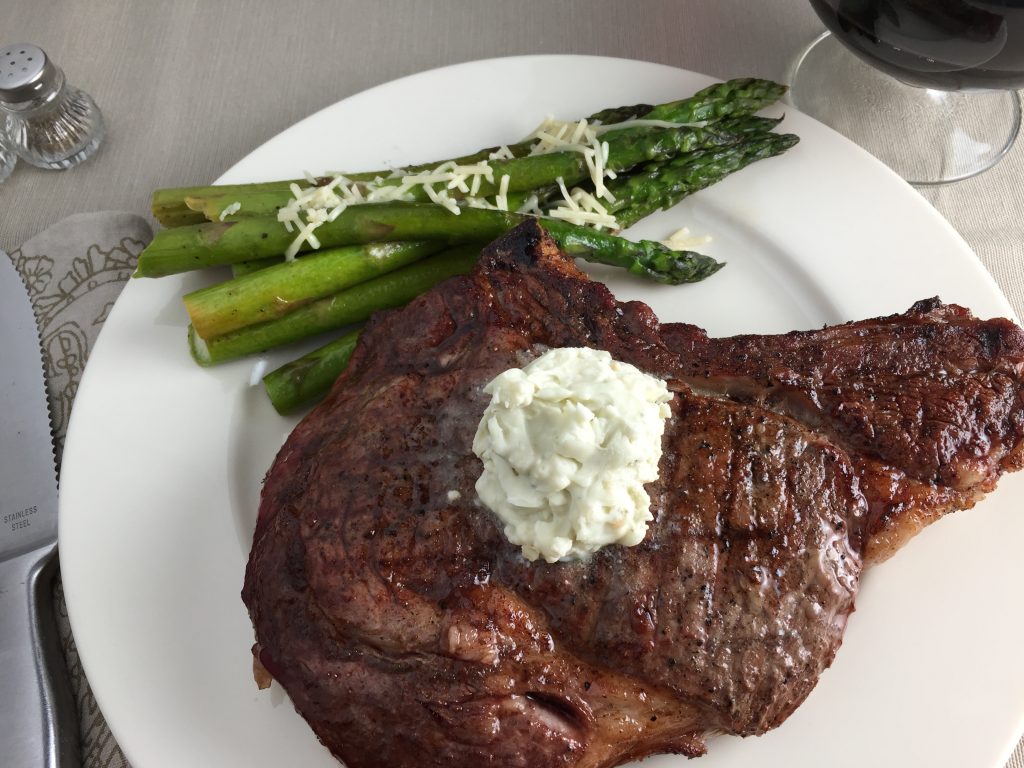 The music: When eating a big-bad steak, it's best to listen to some big-bad music. And it doesn't get more badass than The Man in Black. To complete the last meal idea, why not put on a prison album like 1969's "Johhny Cash at San Quentin." This live album is probably Cash's most famous work, and for good reason. There's not a bad song here, and you get to hear the man himself talk and joke throughout the recording. Plus, his wife June Carter Cash makes a few appearances and there's nothing more magical than that dynamic duo. Want to learn more about this legendary country rocker? I suggest reading the exhaustive biography "Johnny Cash: The Life" by Robert Hilburn. My dear friend gifted it to me last year and I was fascinated by Cash's life story. Having read it made my trip to Nashville and Memphis last summer all the more special.
If it's true that food is the fastest way to a man's heart, then this pairing is a sure to make him fall deeply, madly in love with you. Yum!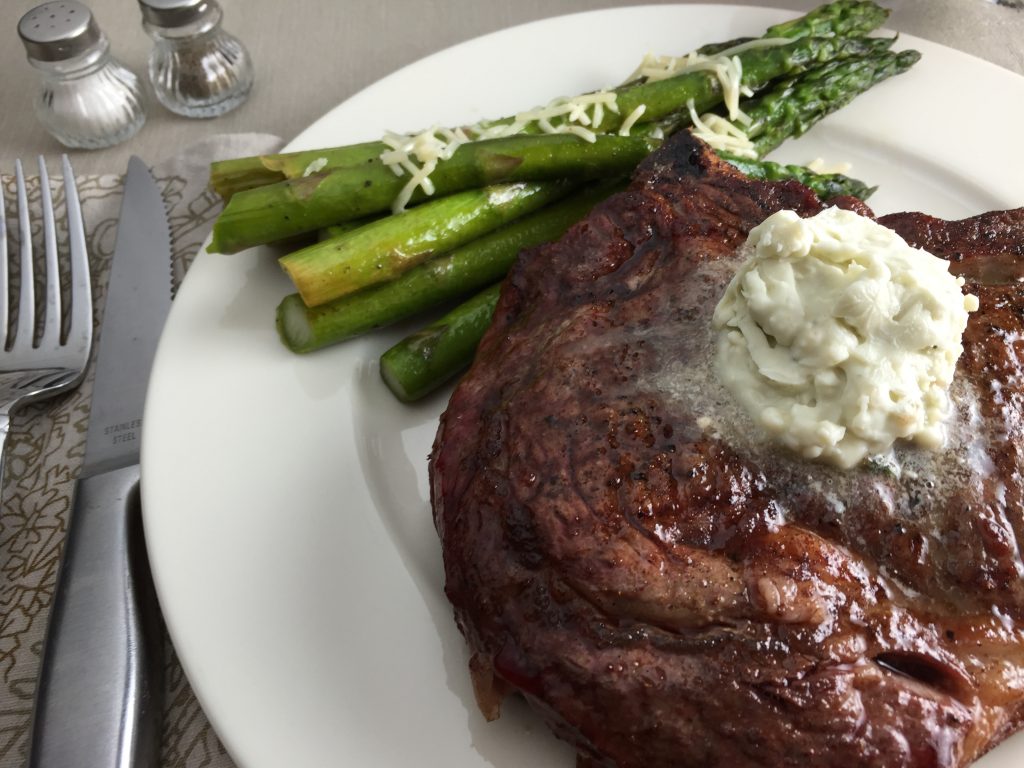 Looking for something lighter to grill? Try my recipe for Spicy Grilled Shrimp Skewers.
Steak with Gorgonzola Butter

Ingredients

2 tsp. black pepper
2 tsp. paprika
Pinch of salt
2 steaks (bone-in ribeye shown)
2 tbsp. unsalted butter, softened but not melted
2 tbsp. gorgonzola cheese
1 tbsp. garlic

Instructions

Mix the pepper, paprika, and salt. Rub each steak, front and back, with half of the mixture. Place in the refrigerator for an hour before grilling.
Mash butter, cheese, and garlic with a fork until well combined. Grill steaks to desired doneness and top each with half of the butter.

https://www.cookingwithvinyl.com/duet-steak-gorgonzola-butter/

® Cooking with Vinyl (do not reproduce without permission)