The food: My boyfriend loves to grill. I love to eat BBQ. It works out well. When we were trying to decide what to grill last weekend, however, we were coming up short. We had fallen into a bit of a rut, cycling through steaks, chicken breasts, and pork chops on repeat. So I had the brilliant idea of mixing it up with grilled kabobs. They are super simple to make, don't take long to cook, and include veggies so I feel slightly healthier about what I'm eating.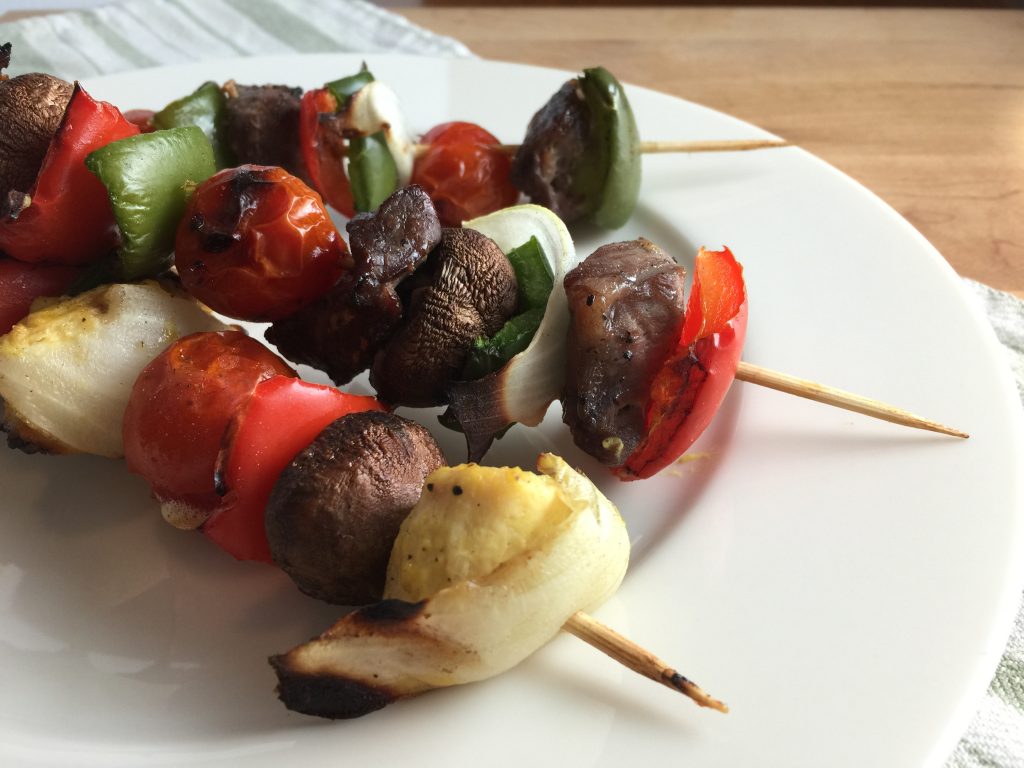 The music: Typically, grilling makes me think of country music. There's something very homespun about cooking outdoors, and about good ol' cowboy music. Kabobs, on the other hand, seem slightly more sophisticated. That's why I decided to break out something classically American, but with a more modern, edgy feeling. Cue Bruce Springsteen's classic 1975 album "Born to Run." Any uncertainty I had about the pairing faded the second the needle dropped and "Thunder Road" kicked in. I'm really not a Bruce fan, but even I must cop to the awesomeness of this LP. This is Bruce at his most gravelly, rocking best. Be prepared: You're going to want to grab a beer while you listen and man the grill. I recommend my favorite brew, Kolsch from St. Louis' Schlafly.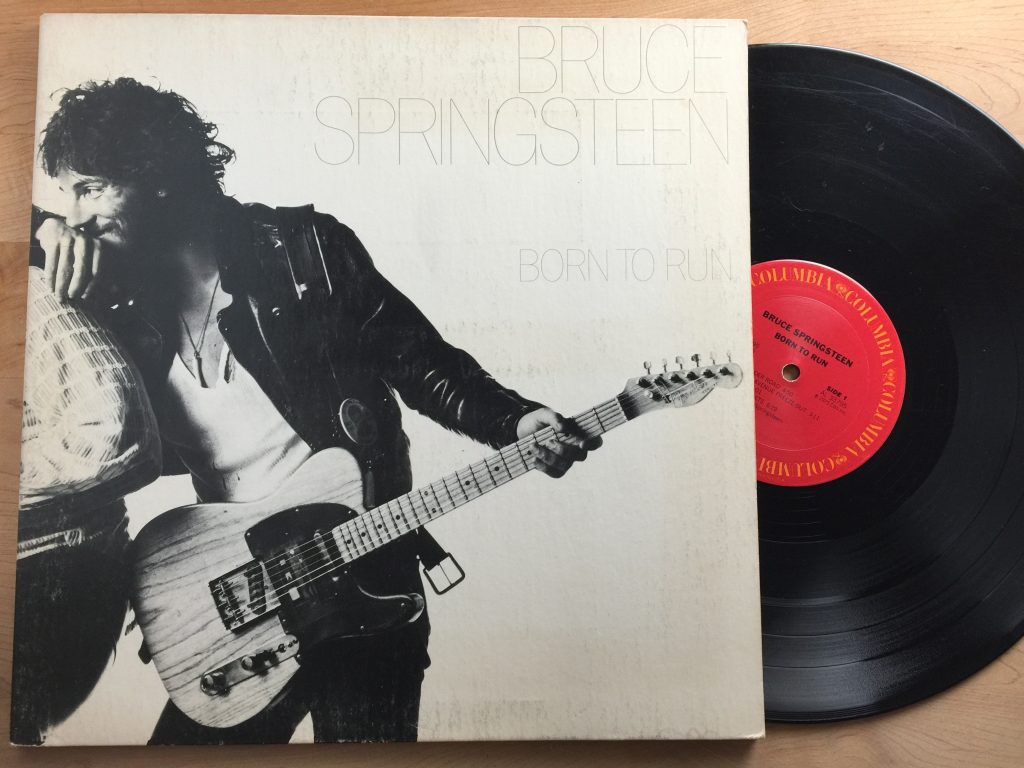 Like I said, making kabobs is really simple. It all starts with beautiful fresh veggies and quality meat (below). Cut your meat into cubes and let it marinade for a few hours. I used a mix of teriyaki sauce, garlic, salt, and pepper on the beef. For the chicken, I made a tangy Honey Mustard Marinade that really held its flavor after grilling. If you'll be using wooden skewers instead of metal, let them soak in some water while the meat rests (to avoid burns). When it's time to grill, throw on the album and get to work chopping up the peppers and onions. Then it's just a matter of threading everything onto the skewers. The kabobs should only need 10-15 minutes on the grill.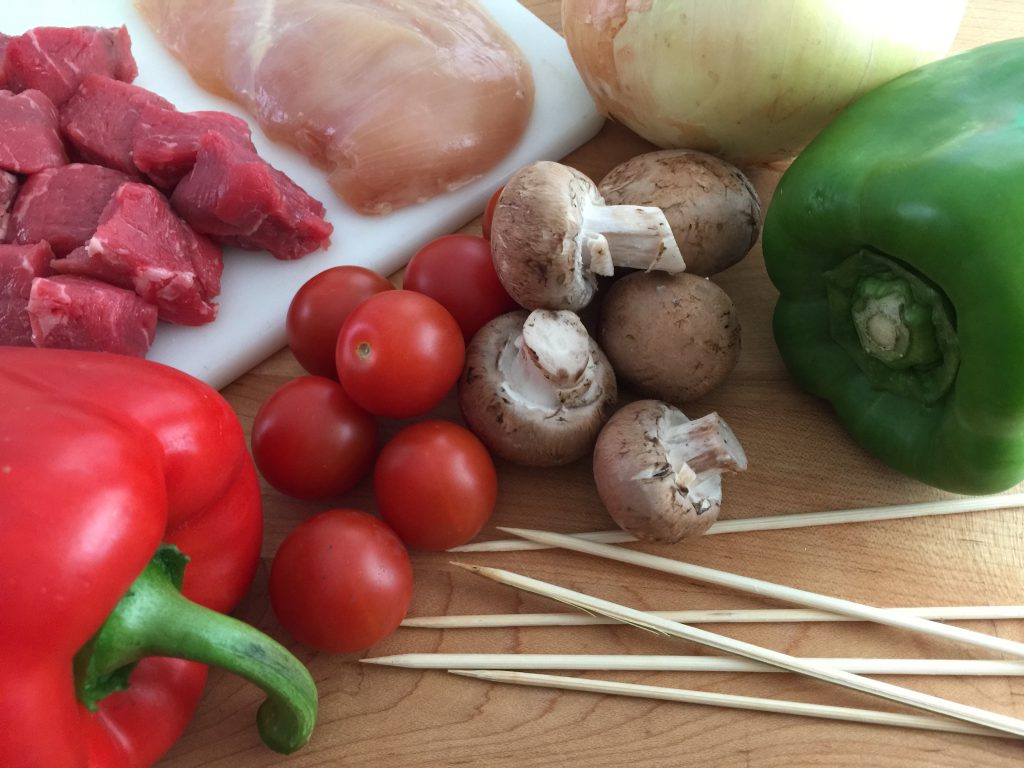 ® Cooking with Vinyl (do not reproduce without permission)