The food: In my Q&A with Chef George Formaro earlier this week, I discovered his guilty food pleasure is a juicy steak with decadent Bearnaise sauce. He was kind enough to share his recipe for a classic steak Bearnaise, along with some helpful hints for getting it right (more on those in a minute).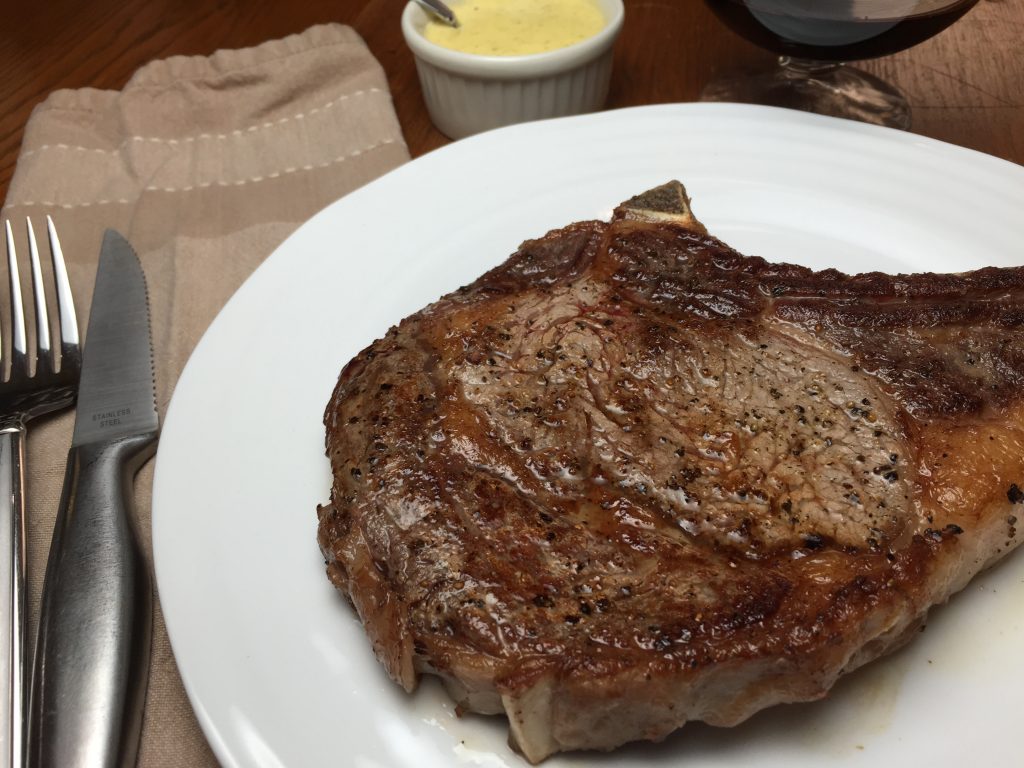 The music: In the same interview, George admitted he likes KC  and the Sunshine Band, so I decided to pair his two guilty pleasures. "Do You Wanna Go Party" from 1979 is as good (or bad) as any other from this funk disco band. "Please Don't Go" is the biggest hit of the seven songs on this album, but let's face it: the real winner is the unapologetically phallic cover. Like a juicy ribeye with bearnaise sauce, this record is totally over the top. That's the fun of it, really.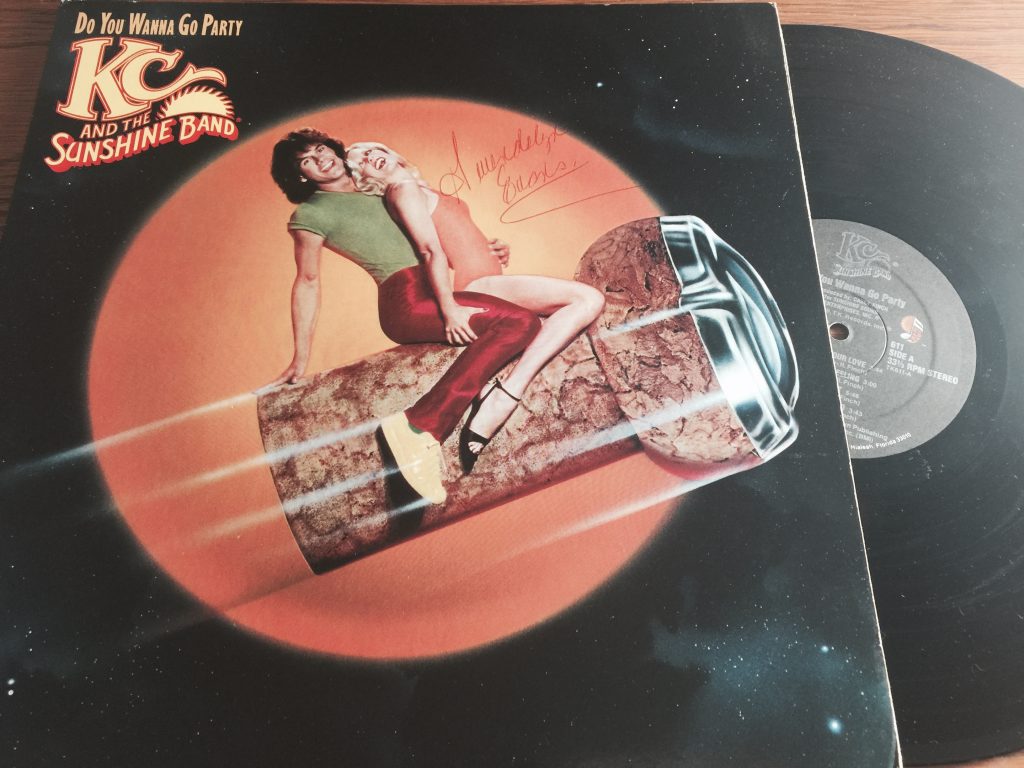 Here are George's tips for a perfectly cooked steak (and it pays to listen to this guy…he knows his shit):
Cover the steak with a generous amount of high-quality salt and pepper. This is the only seasoning a good steak needs, so you want to use the very best for great flavor.
Sear the meat in a cast-iron or French steel saute pan. These heavier pans retain heat better for a better sear.
Use very high heat for searing the steaks. This seals in the juices and caramelizes the outside without overcooking the center — critical if you want a juicy steak and not a dry one.
Turn on a fan or open a window. If you do it properly, searing the meat will generate some smoke.
Once you place the meat in the pan, don't touch it until you're ready to turn it. Lifting it or moving it reduces direct contact with the heat, which prevents a great sear.
Once you have a perfect sear on the outside, you can either lower the heat and cook the meat to the desired temperature in the pan, or place pan and steak into a 450-degree oven until it's done.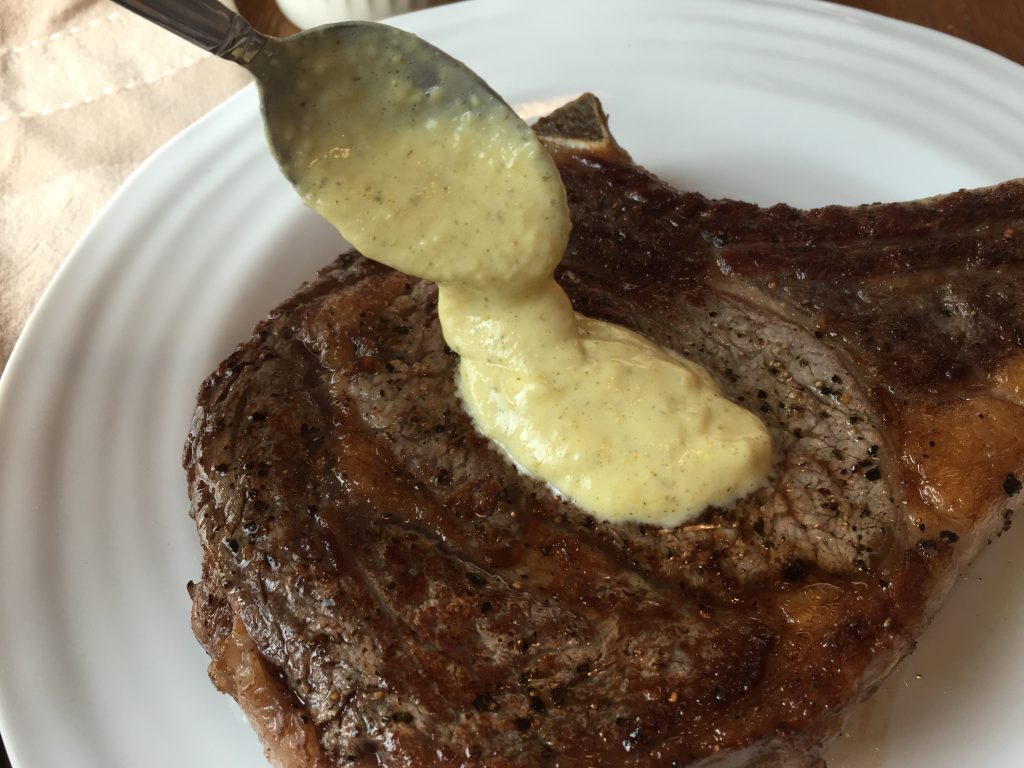 Ingredients
2 ribeye or cowboy steaks
Salt and pepper to taste
2 tbsp. oil
1/4 cup white wine
1/4 cup white wine vinegar
1 tbsp. chopped fresh tarragon
1 shallot, minced
Pinch of cayenne pepper
3 egg yolks
1 stick butter, melted to 140 degrees
Instructions
Preheat oven to 450 degrees.
Pat steaks dry with a paper towel. Season each sides with high-quality salt you freshly ground black pepper. After seasoned, rub both sides with oil.
Place a cast-iron or steel saute pan over high heat. When hot, place steaks in pan. Sear each side for just a few minutes, turning only once. If steaks are thick, sear sides as well.
Place the steak (still in the pan) into the oven and cook to medium.
Let steak rest 5 minutes.
While the steaks rest, make the Bearnaise sauce. In a small pan, combine tarragon, shallots , wine, and vinegar over medium-high heat. Bring to a boil, then lower to a simmer and cook until reduced by a little more than half. Remove from heat.
When reduction has cooled slightly, combine it with yolks in a food processor or blender.
Slowly add 1/3 of the butter. When it emulsifies, slowly add the remaining butter. Season with salt and pepper.
(If the sauce is broken or not fully emulsified, warm it in a saucepan over medium heat while stirring constantly until thickened.)
https://www.cookingwithvinyl.com/classic-steak-bearnaise/
® Cooking with Vinyl (do not reproduce without permission)