The food: Baking bread is the greatest smell on Earth. For many beginner cooks, the idea of making bread from scratch is downright scary. Take a deep breath. I'm a novice here to tell you that homemade sandwich bread is not so difficult, especially when you use this basic recipe. Yes, it takes a lot of time, but that will just make you appreciate the result even more. And I promise the result is so much tastier than a store-bought loaf.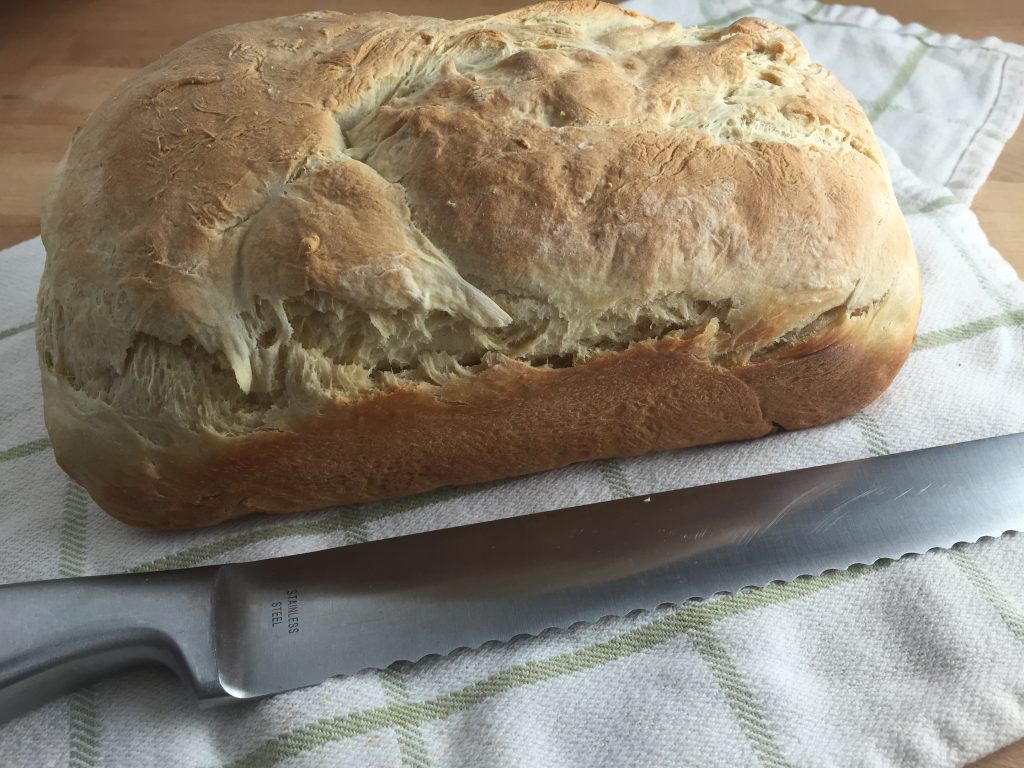 The music: Listening to Bread while baking bread is a bit cliché, I'll admit, but it is truly the perfect pairing. This 70s band is the quintessential easy-listening act—I mean, look at their hair and leisure suits! I wouldn't begin to claim that Bread is one of the greatest bands, or even a great band, but their smooth vocals and no-frills instrumentals will keep you in a calm mindset during the long, meditative process of baking bread. This 1977 album, the band's last, is missing their biggest hits (remember "Baby I'm-a Want You" and "Make it With You"?), but offers up 11 songs that are pretty easy on the ears.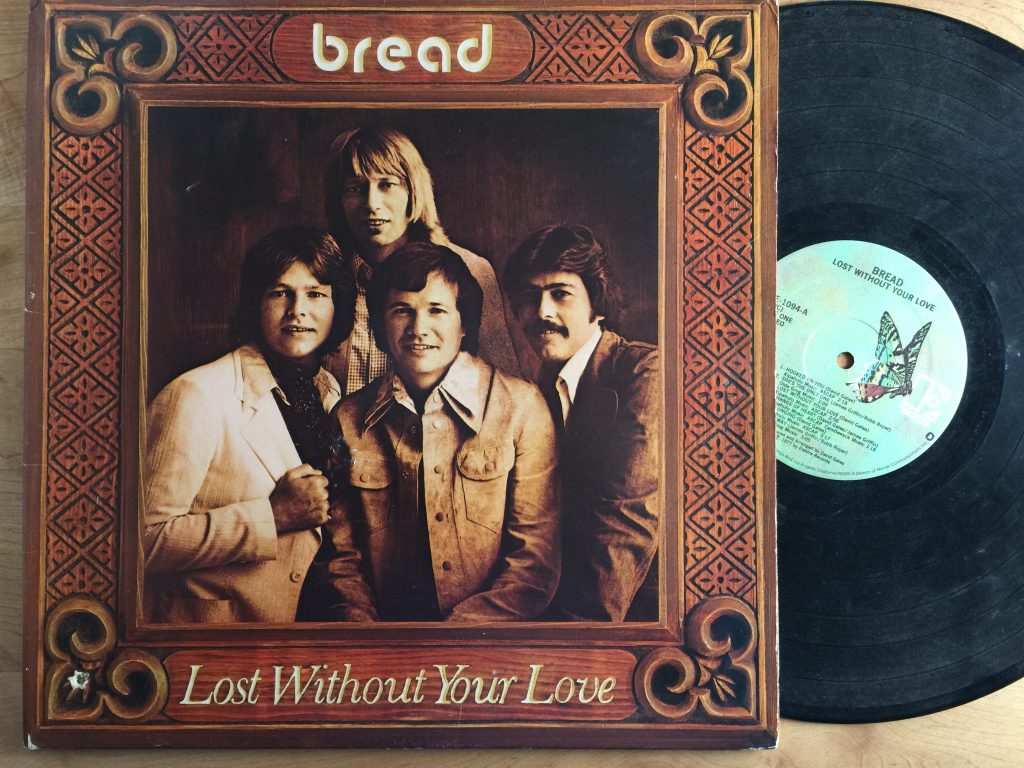 Homemade sandwich bread is made with just a few staples (below). Two important things to note: Yeast is what makes bread rise, so don't forget it! Also, I suggest using bread flour rather than all-purpose flour. In fact, the two are fairly interchangeable. Bread flour has more protein to assist gluten development, which means you'll get a chewier, denser loaf. If that's not important to you, feel free to stick to all-purpose flour.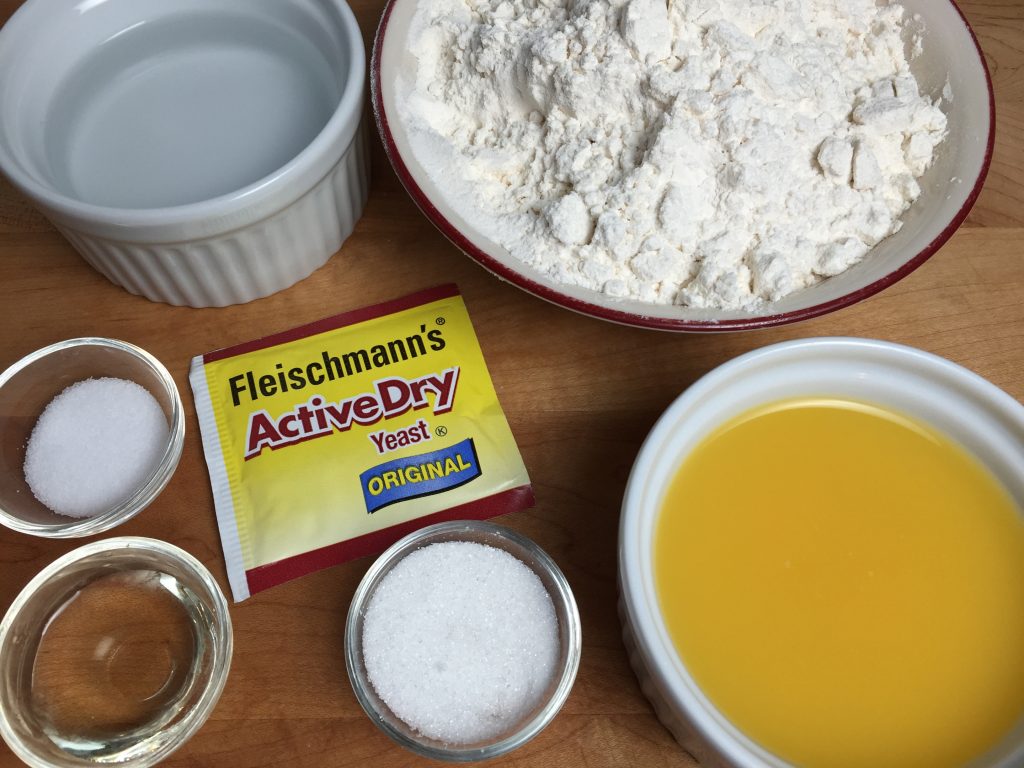 After mixing everything but the flour, you slowly work in the flour to form a soft dough ball. Adding all the flour too quickly will cause the dough to "seize up" and become difficult or impossible to work. Once you have the beginnings of a dough ball, move it to a floured surface for kneading. Again, take a deep breath. Kneading is easy—and an opportunity to alleviate stress! It just means folding, pressing, and flipping the dough again and again and again and again…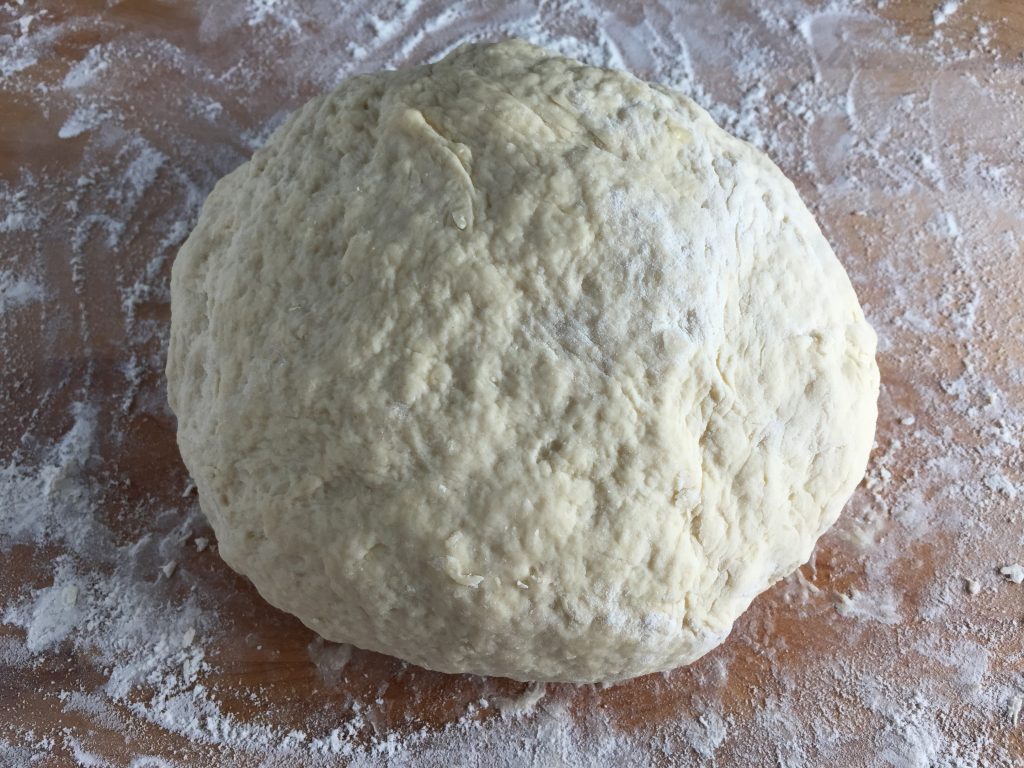 You'll do this process a couple of times, with breaks in between, before baking the loaf and giving your house a wonderfully nostalgic aroma.
You can double the recipe to make two loaves at once (I highly recommend doing this because it makes you feel a little better about investing so much time). If you can't eat the extra loaf quickly enough—though I can't imagine why anyone wouldn't—it makes a fantastic gift. Also, do yourself the favor of making French toast with this bread. You can thank me later.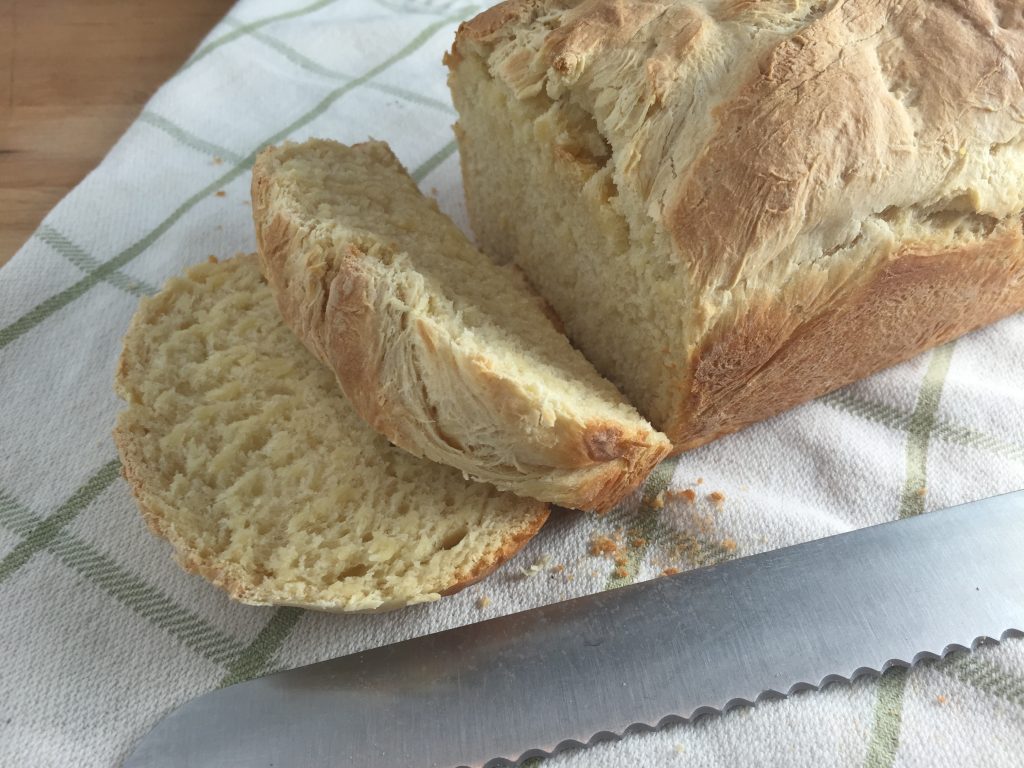 Ingredients

1/2 cup orange juice
1/2 cup water
1/2 tbsp. vegetable oil
2 tsp. sugar
2 1/2 tsp. active dry yeast
1 tsp. salt
3 cups bread flour

Instructions

In a large bowl, mix juice, water, oil, sugar, yeast, and salt until yeast and sugar dissolve.
Mix in 2 1/2 cups flour, half a cup at a time, to form a soft dough.
Place dough on a floured board and knead for about 10 minutes, adding more flour one tablespoon at a time, as needed.
Form dough into ball and place in a greased bowl. Cover with a damp towel (not letting towel tough the dough) and let rise in a warm area for 1 hour.
Punch down dough and place on floured board. Knead for 2 minutes.
Shape dough into loaf and place in a greased loaf pan.
Cover with damp towel and let rise 30 minutes.
Bake at 375 degrees for 40 minutes, or until golden brown.

https://www.cookingwithvinyl.com/duet-homemade-sandwich-bread/

® Cooking with Vinyl (do not reproduce without permission)