Note: I owe you an apology. It's been a few months since I've posted. There are reasons (excuses), but all that really matters is I am sorry for taking such a long break, and I promise not to let that happen again. I'm back, I'm energized, and I'm ready to share!
The food: I love bread. I also love beer. No, neither is all that good for me, but they are two of my favorite indulgences…and I'm a firm believer that there's nothing wrong with enjoying what you love from time to time (of course, I could probably stand to add a bit more space between those times). Think it takes all day to fill your home with the amazing smell of fresh-baked bread? Nonsense. Beer bread delivers homemade bread fast. It takes just a half-dozen ingredients and a bottle of beer! No rising, no kneading, no pain in the ass.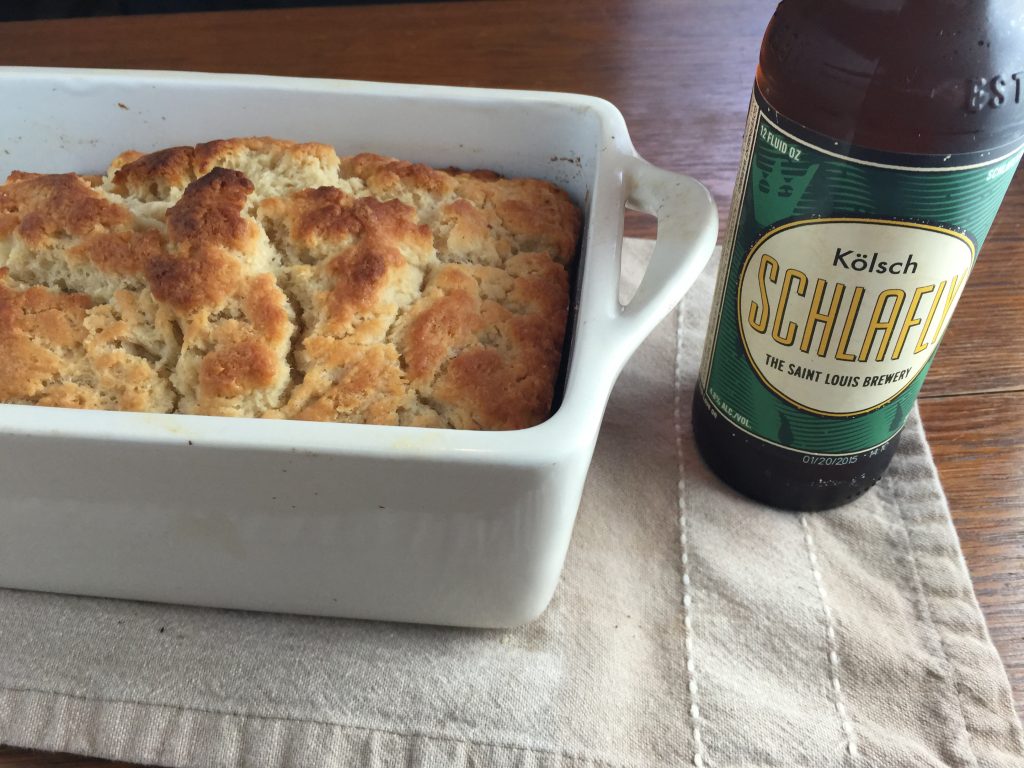 The music: Beer and bread are birds of a feather, which is why they go together so well. The same can be said for Waylon Jennings and Willie Nelson. When these masters of outlaw country duet, it's gravely, twangy gold. They were superstars when they released "Waylon & Willie" in 1978, so it's no surprise it spent 10 weeks at #1 on the country charts. The album includes five duets and three solos each. Although this isn't their greatest work, all of the songs are good and there are a few highlights. "Mama Don't Let Your Babies Grow Up to Be Cowboys" hit #1 on the charts and won the guys a Grammy. Jennings' cover of "Gold Dust Woman," fresh off a very public cocaine bust, is also a favorite. I won't advise getting high, eating beer bread for your munchies, and listening to this gem, but I bet Willie would…
Listen to "Waylon & Willie" on my "Beer Bread" playlist on Spotify.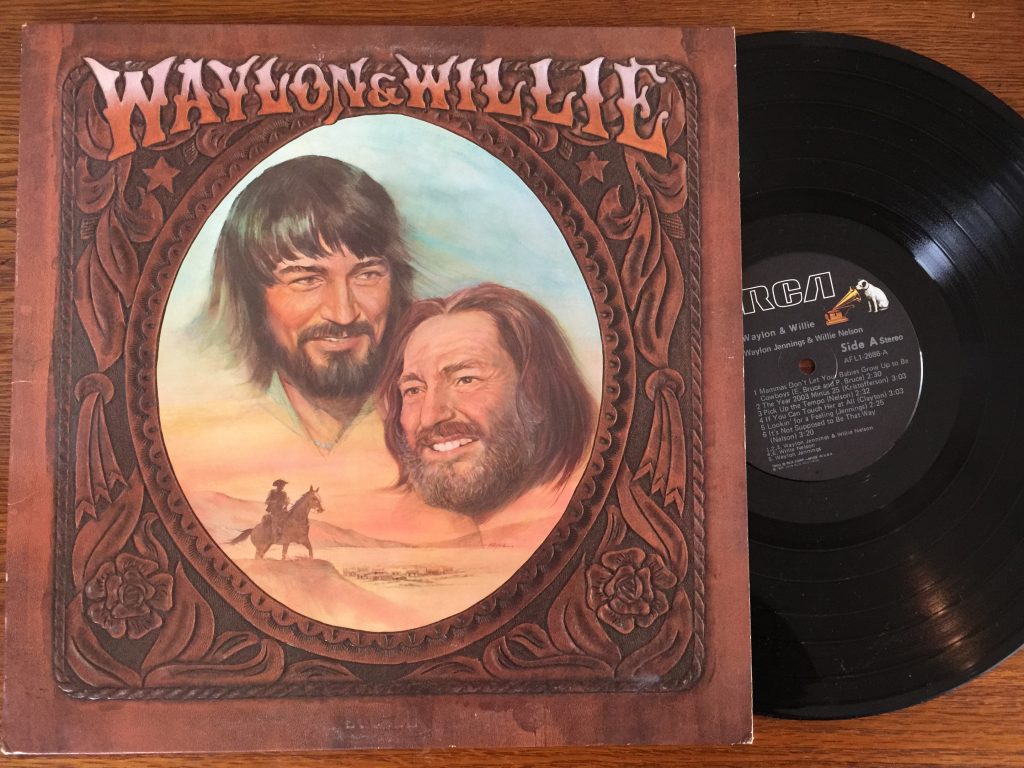 Beer bread tastes a bit different than traditional homemade sandwich bread. It's softer, chewier, and sweeter — those are all pluses for me, but may be cons for others. If you're not a fan of beer, don't worry: it's simply acting as the yeast for this type of bread and you can't actually taste it. That said, I like to use a lighter, flavorful beer just in case some of those qualities transfer to the bread. My personal favorite is Kölsch from St. Louis brewery Schlafly. I like to call it The Crowd Pleaser because it usually satisfies drinkers across the spectrum, from Bud Light to Guinness.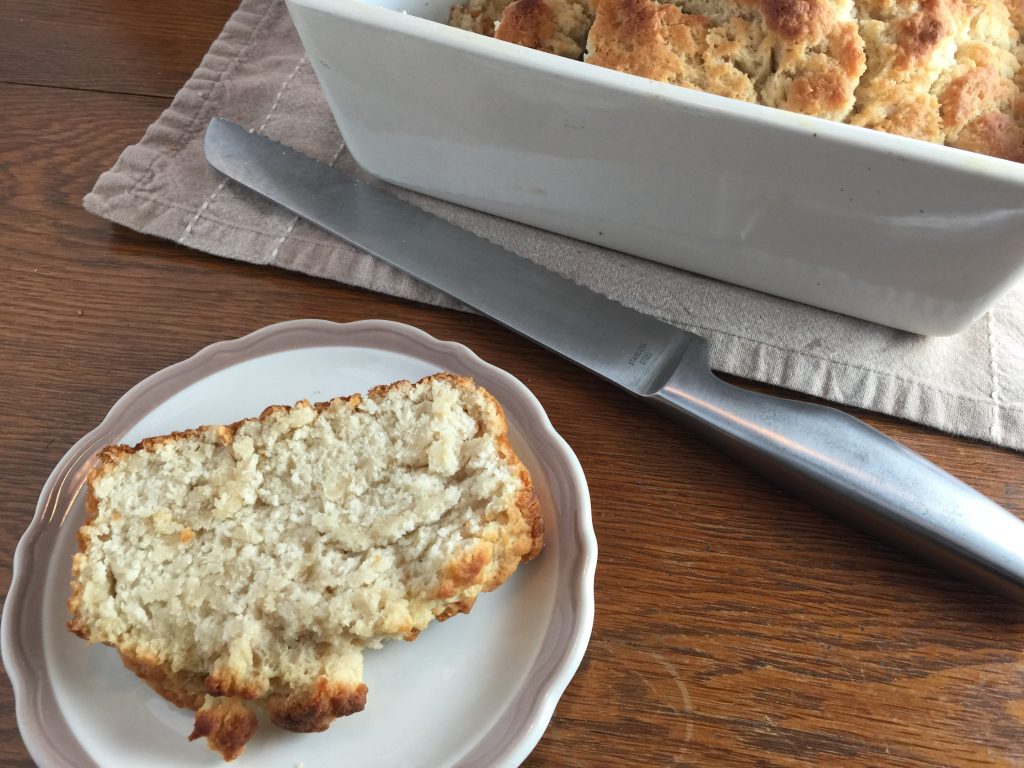 While your beer bread bakes, do yourself the favor of making some Honey Cinnamon Butter. It only takes 5 minutes to whip up, and it's the perfect sweet topping to serve with this bread.
Looking for more bread recipes? Try my Homemade Sandwich Bread and Sweet Cornbread, too.
Ingredients
3 cups flour
1 tbsp. baking powder
¼ cup sugar
1 tsp. salt
12 oz. beer, room temperature
2 tbsp. butter, melted
Instructions
Preheat oven to 375 degrees.
Grease a loaf pan.
In a large bowl, combine dry ingredients. Add the beer quickly and combine; the batter will be sticky and lumpy.
Pour batter into loaf pan. Brush the top with butter.
Bake 35-40 minutes, until bread is golden brown and a toothpick inserted in the center comes out clean. Let cool 10 minutes. Transfer onto a rack to cool completely before slicing.
Store in an airtight container.
https://www.cookingwithvinyl.com/no-knead-beer-bread/
® Cooking with Vinyl (do not reproduce without permission)