The food: There are two kinds of people—those who like sweet cornbread and crazy people. That may sound unfair, but this is my blog and I get to make the calls around here. Sweet cornbread is the perfect side for chili (try my Slow Cooker Chili recipe), red beans and rice, ham and beans, and many other Southern-inspired dishes. You could buy the boxed stuff, but 1) you can't dictate how sweet it will taste and 2) it's not as good as homemade. Making cornbread from scratch doesn't take long and it gives you bragging rights.
The music: This pairing is a no-brainer. When you're making a Southern staple, you have to put on a record by the quintessential Southern rock band—Lynyrd Skynyrd. And if you're going to play a Lynyrd Skynyrd album, you have to pick the quintessential release—1974's "Second Helping." This LP kicks off in a big, bad-ass way with the band's most famous hit, "Sweet Home Alabama." Really, does it get more Dirty South than that?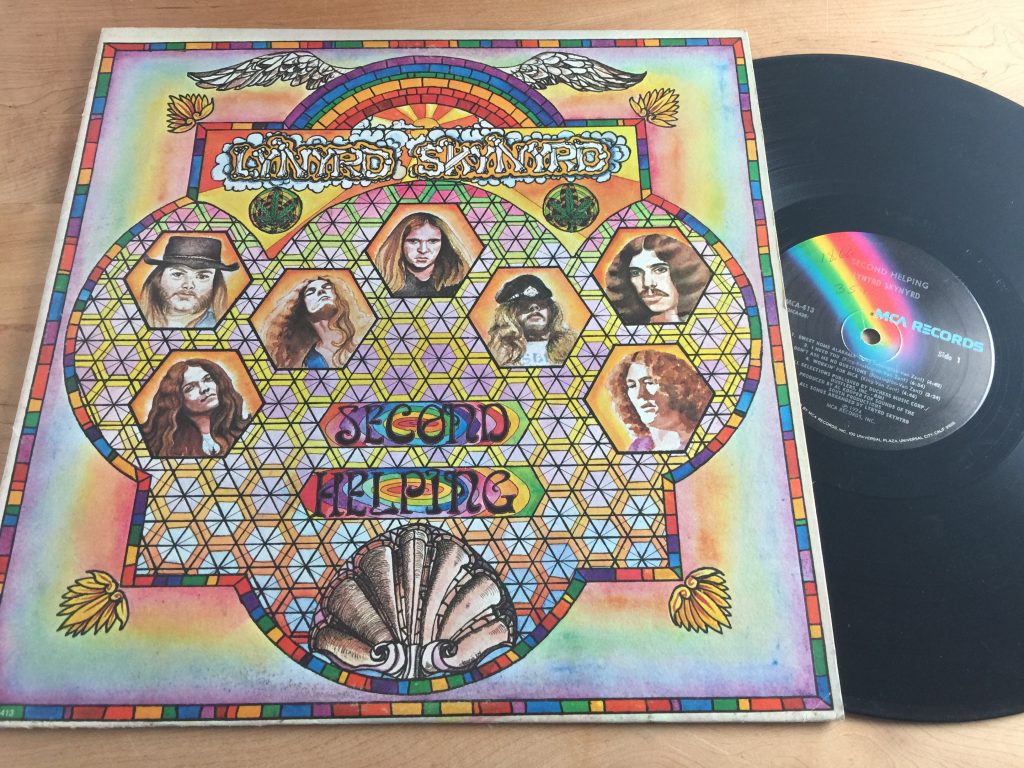 You'll likely only hear Side 1 of the album before you get the ingredients (below) prepped and into the oven. That's not such a bad thing if you're like me, and prefer Skynyrd in small doses. If, on the other hand, you can't get enough of their unique sound, by all means flip the album over and take in Side 2 while your sweet cornbread bakes.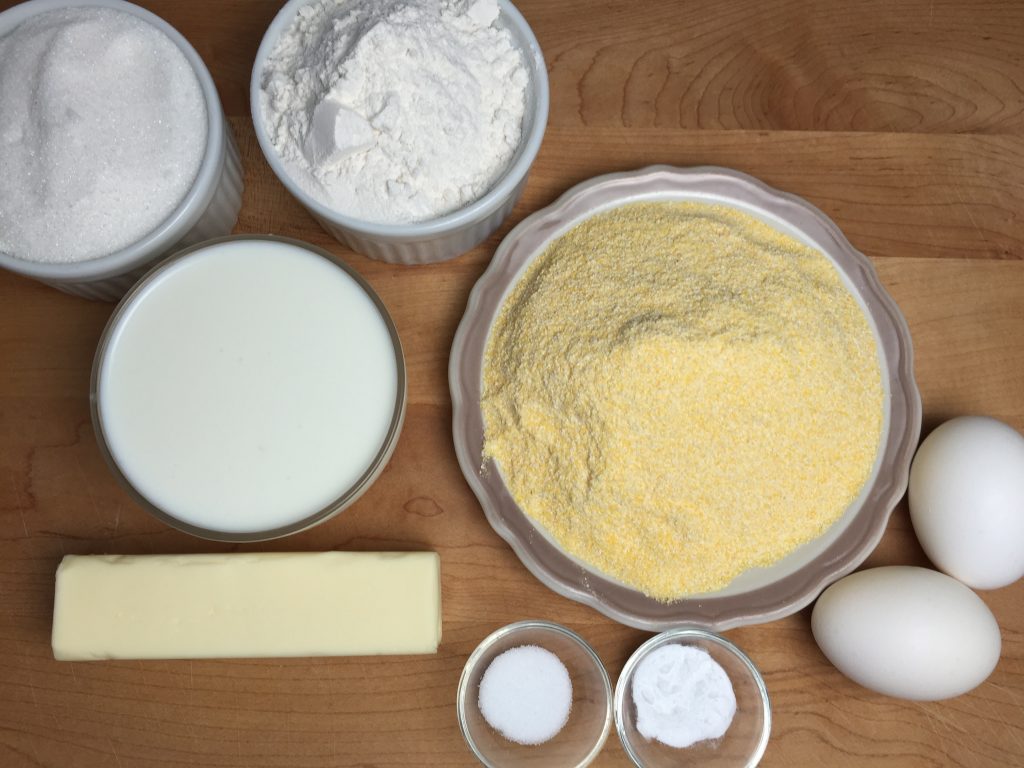 This is seriously yummy and sweet cornbread. It's the perfect balance to a hot and spicy main dish, but it's also good enough to eat as a snack with a bit of butter. Enjoy!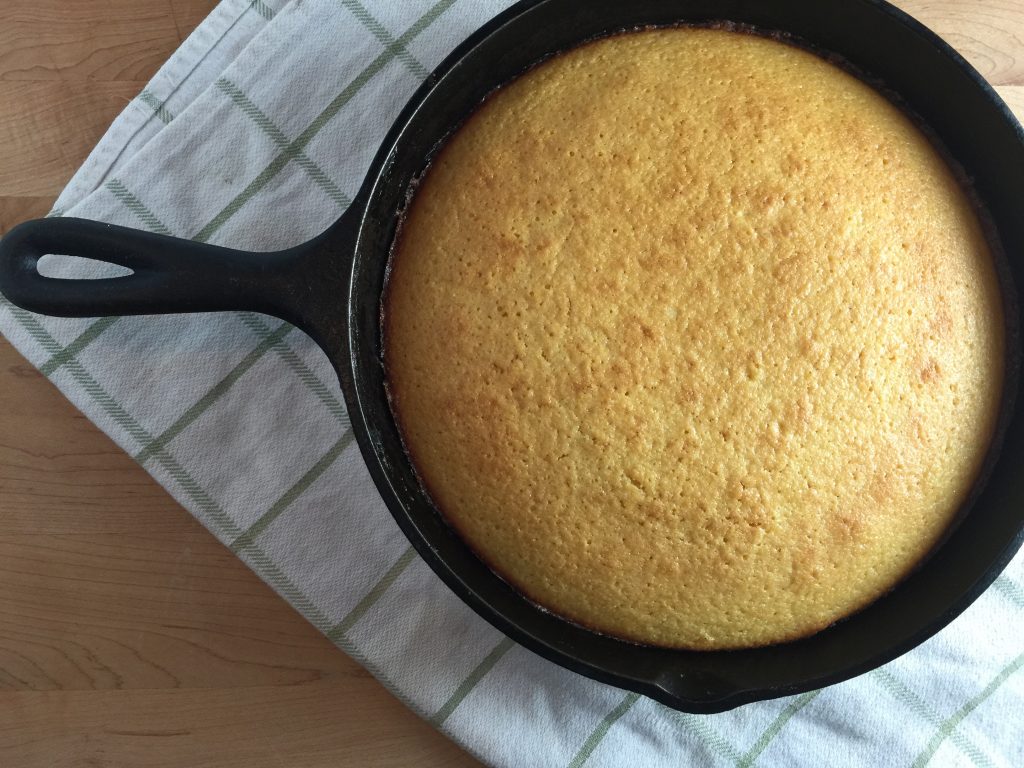 Ready to try your hand at Homemade Sandwich Bread, too? Try my easy recipe!
Ingredients

1/2 cup (1 stick) butter
1 cup granulated sugar
2 eggs
1 cup buttermilk
1/2 tsp. baking soda
1 cup cornmeal
1 cup flour
1/2 tsp. salt

Instructions

Preheat oven to 375 degrees.
Melt butter in large, oven-ready skillet. Remove from heat.
Stir in sugar and eggs. Whisk until blended.
Mix baking soda with buttermilk. Add to pan and whisk until blended.
Add cornmeal, flour, and salt. Whisk until well blended.
Bake in skillet for 30 to 40 minutes, or until golden brown.

https://www.cookingwithvinyl.com/duet-sweet-cornbread/

® Cooking with Vinyl (do not reproduce without permission)