The food: Sometimes you just want ooey gooey, all-American chocolate chip cookies. When the craving strikes, I like to bake rather than buy because homemade tastes so much better and they are really easy to make. I created this super-simple recipe by combining several I've used over the years. There are only nine ingredients and everything is basically a measurement of one or two, so it's not terribly difficult to follow or remember.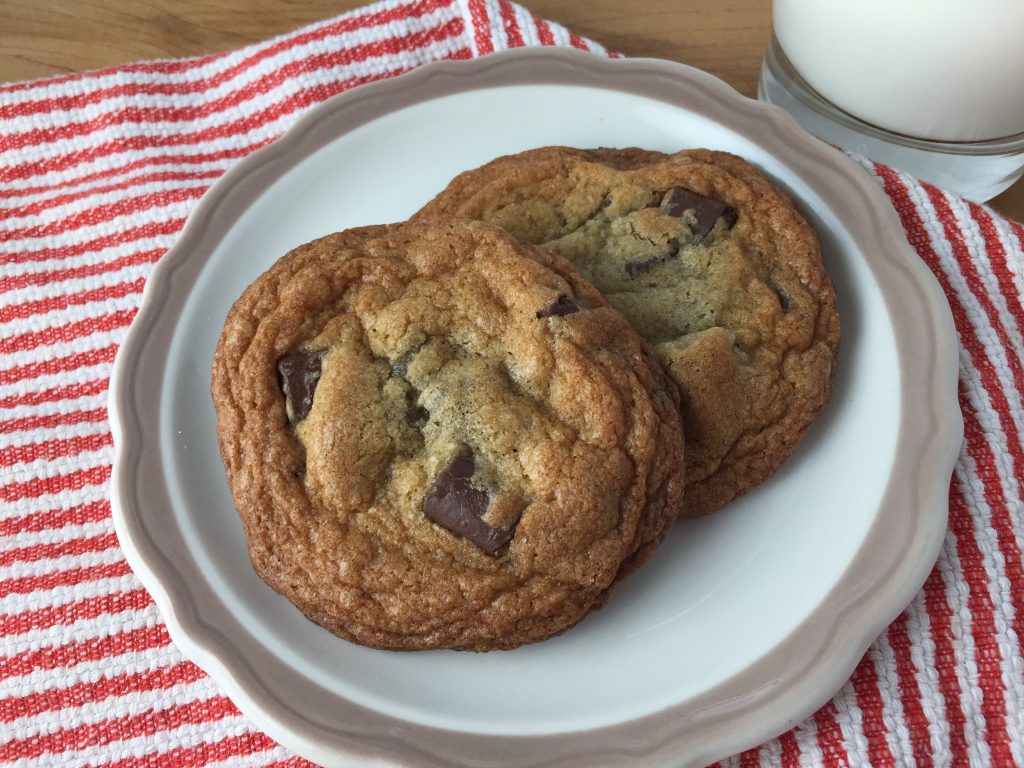 The music: When making sugary baked goods, I tend to listen to pop music because both are sweet, guilty pleasures. While making my chocolate chip cookies, I chose Cyndi Lauper's "She's So Unusual" from 1983. The cover (below) is iconic, don't you think? I was eight when the record came out, and I remember wanting to shave a pineapple into the side of my head like Cyndi, but I was too young and too scared to ever do such a thing.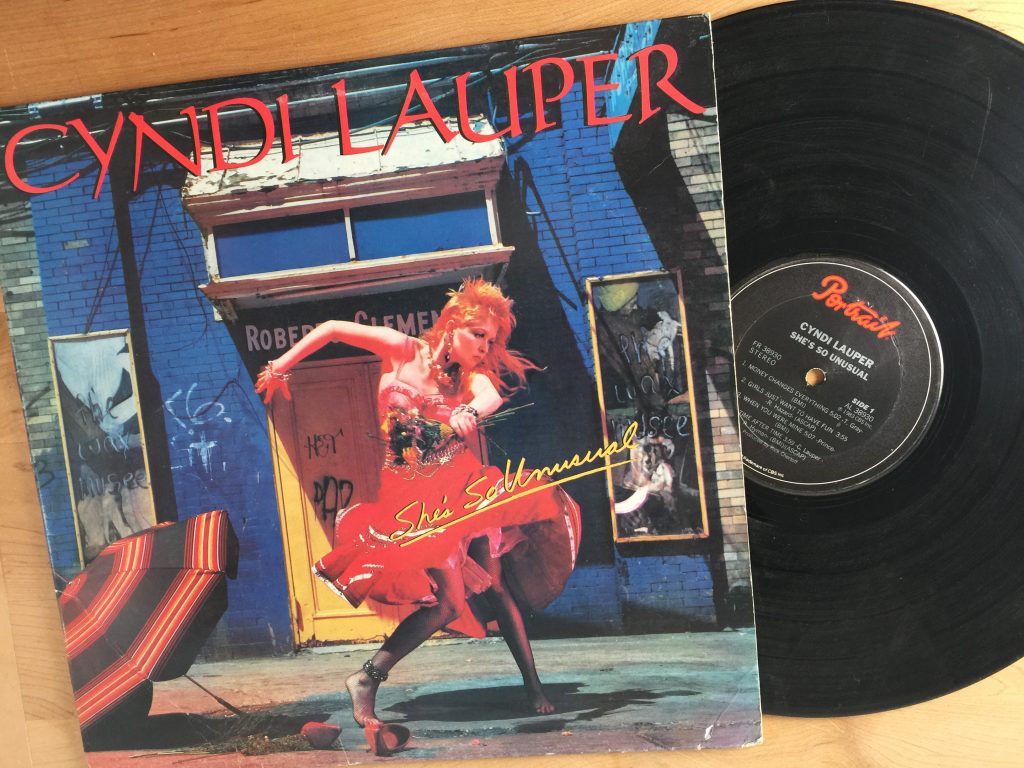 As I prepped my ingredients (below), I danced along to a couple of peppy classics—"Money Changes Everything" and "Girls Just Want to Have Fun." While I mixed up the dough, things slowed down a bit with "When You Were Mine" and "Time After Time." There's not a bad song on this side, folks.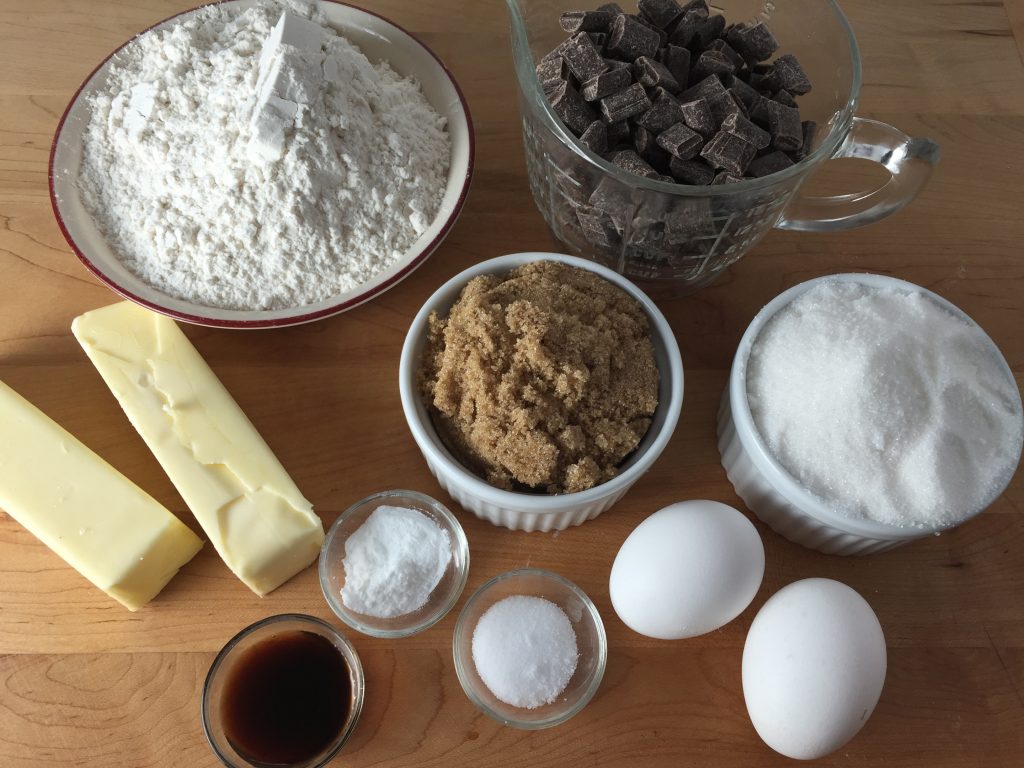 I flipped over to Side 2 before adding the chocolate chips to the dough (below). While forming dozens of balls with an ice cream scoop, I jammed to "SheBop" and "All Through the Night."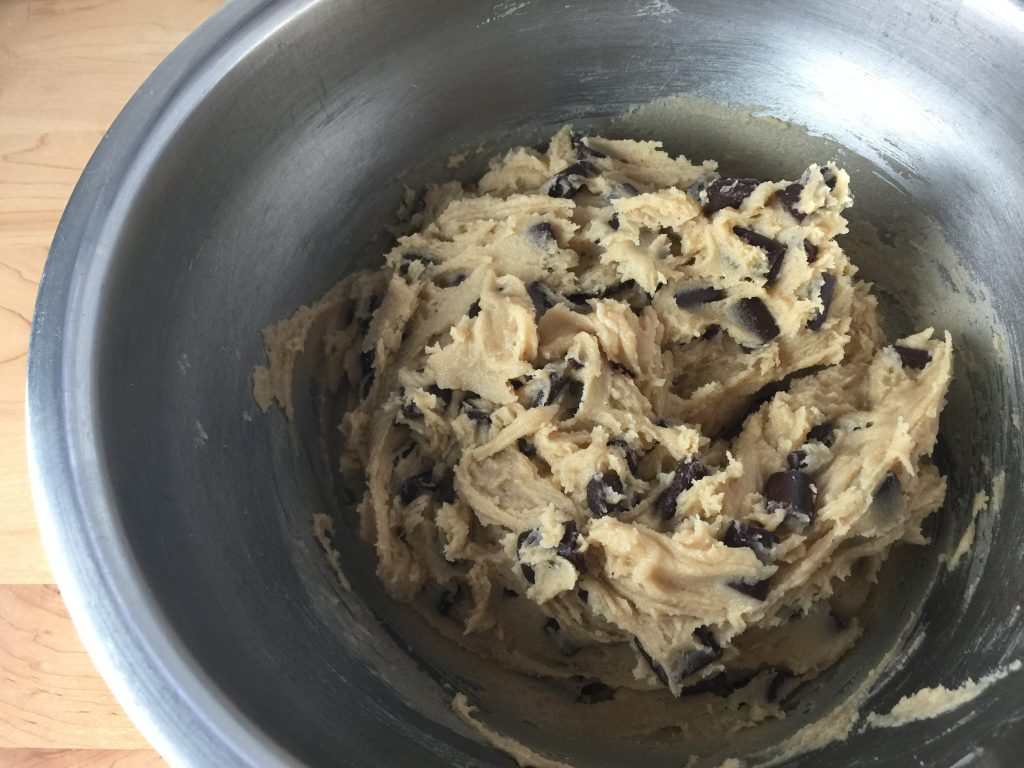 The rest of the album is pretty great, including "Witness," "I'll Kiss You," and "He's So Unusual." The only dud, in my opinion is the final song, "Yeah Yeah," and I was pretty much finished baking by the time that ditty rolled around.
The next time you want something sweet to eat and hear, this pairing will curb your cravings. The chocolate chip cookies take less than an album to make, and are the perfect balance of crispy on the edges and doughy in the middle. Cyndi Lauper's album is fun for adults and kids alike, and will have you dancing around the kitchen with a smile.
Looking for more cookie recipes? Try my Grandma's Oatmeal Raisin Cookies.
Ingredients

2 1/2 cups flour
1 tsp. baking soda
1 tsp. salt
2 sticks (1 cup) butter, softened
1 cup granulated sugar
1 cup packed brown sugar
2 tsp. vanilla
2 large eggs
2 cups semi-sweet chocolate chips

Instructions

Preheat oven to 375 degrees.
In medium bowl, mix flour, baking soda, and salt.
In large bowl, beat butter, sugars, and vanilla until smooth. Add eggs; beat until creamy.
Combine wet and dry ingredients. Add chocolate chips by hand.
Drop rounded tablespoons of dough onto ungreased baking sheets.
Bake 9-11 minutes or until golden brown.
Cool on baking sheets 2 minutes, then transfer onto wire racks to cool.

https://www.cookingwithvinyl.com/duet-chocolate-chip-cookies/

® Cooking with Vinyl (do not reproduce without permission)