The food: There's nothing—and I mean nothing—like your grandma's cooking. Try as she might, your mom can never perfectly replicate her mom's recipes. There's just something about the love our grandmas put into their food. Or at least, that was the case with my Grandma Gertrude (or Dirty Gertie, as some friends called her), who made the best down-home Southern meals and desserts. Visiting her in the Ozarks meant biscuits and gravy for breakfast, ham and beans with cornbread for supper (I'm still not sure if that's lunch or dinner), and snacking all day on amazing homemade candies and cookies. These oatmeal raisin cookies were one of the family favorites. They are super sweet, more gooey than floury, and chockfull of raisins. My grandma is gone, but her memory lives on when I sit down to eat one (or a dozen) of these.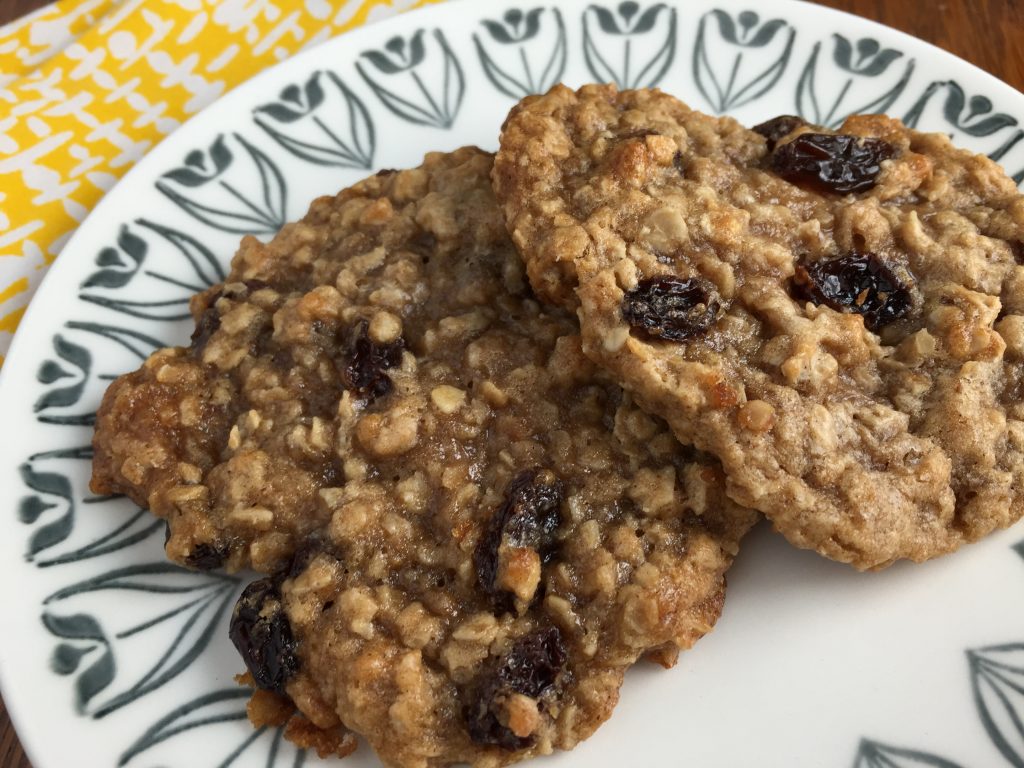 The music: Pairing cookies with bluegrass may not make sense to everyone, but that's the only genre that fits my grandma's cooking. Her husband, my Grandpa Orval, was a master fiddler and banjoist. His jam sessions were the soundtrack of my childhood, and I still love listening to classic country pickin' tunes. A new favorite is 1982's "Here Today" by five musicians who weren't really a band as much as pals who shared an appreciation for bluegrass. This was the only album recorded by David Grisman, Emory Gordy Jr., Herb Pedersen, Jim Buchanan, and Vince Gill. You may recognize a couple of those names. You may also recognize some of the classic songs on this record, including "Foggy Mountain Chimes" and "Hot Corn, Cold Corn."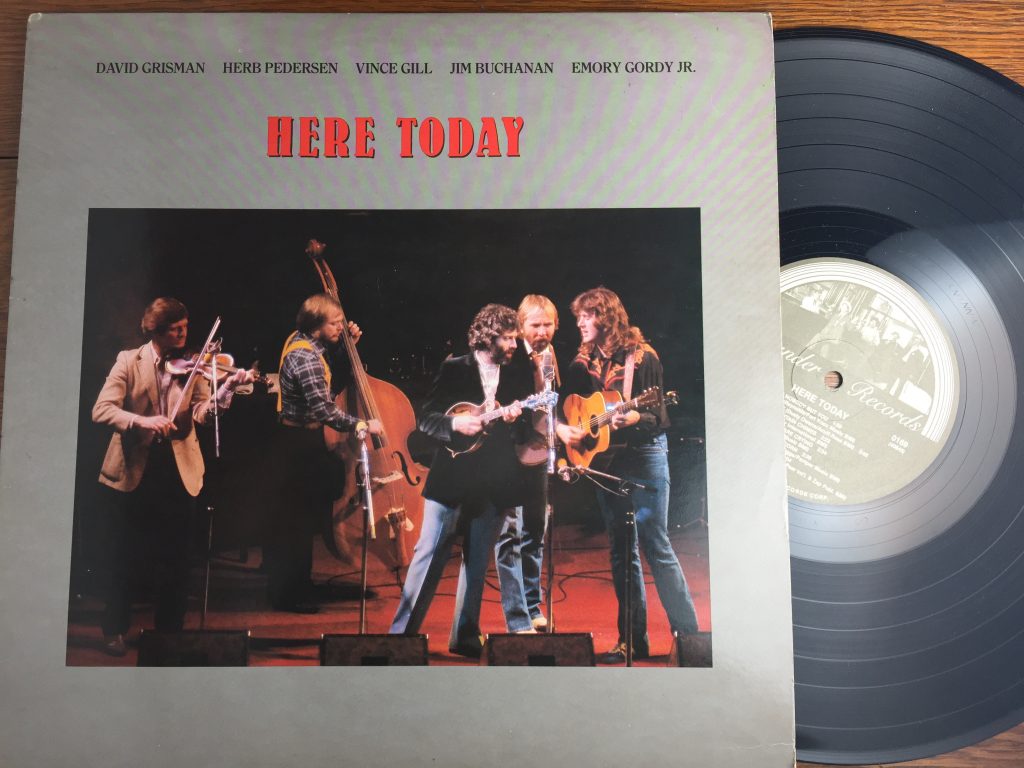 One of my favorite things about this recipe is looking at my mom's copy of it. It's old (made on a typewriter!) has been used a lot over the years (so many stains!), and is with awash in love (look at those superlatives!). Most people I know (including me) store recipes on computers now, and it makes me a little sad that we are all soon going to lose this type of hand-me-down artifact.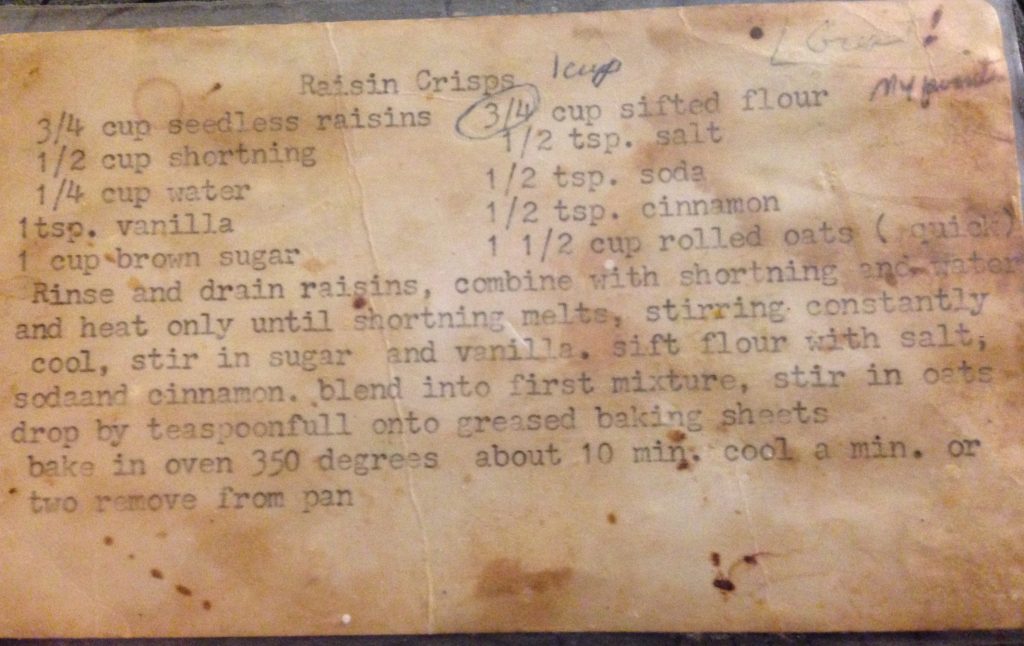 Looking for other ways to use oats? Try my recipes for Oatmeal Raisin Granola Bars, too.
Grandma's Oatmeal Raisin Cookies
Ingredients
3/4 cup seedless raisins
1/2 cup shortening
1/4 cup water
1 tsp. vanilla extract
1 cup brown sugar
3/4-1 cup sifted flour
1/2 tsp. salt
1/2 tsp. baking soda
1/2 tsp. cinnamon
1 1/2 cups quick oats
Instructions
Preheat oven to 350 degrees.
Rinse and drain raisins. Combine with shortening and water. Heat until only shortening melts, stirring constantly. Cool.
Stir in sugar and vanilla.
Combine flour with salt, soda, and cinnamon. Blend into raisin mixture. Stir in oats.
Drop by heaping teaspoonful onto greased baking sheets.
Bake about 10 mins, until golden brown. Cool cookies on wire rack.
https://www.cookingwithvinyl.com/duet-oatmeal-raisin-cookies/
® Cooking with Vinyl (do not reproduce without permission)