The food: Admit it. There are times when nothing (and I mean nothing) is as satisfying as chocolate. On those days, it's smart to have this recipe for chewy chocolate cookies handy. These cookies super rich and moist, which tends to happen when you use a couple of sticks of butter, and they taste amazing on their own or warmed up and served with ice cream. The next time you're feeling blue, let these cookies put a smile on your face.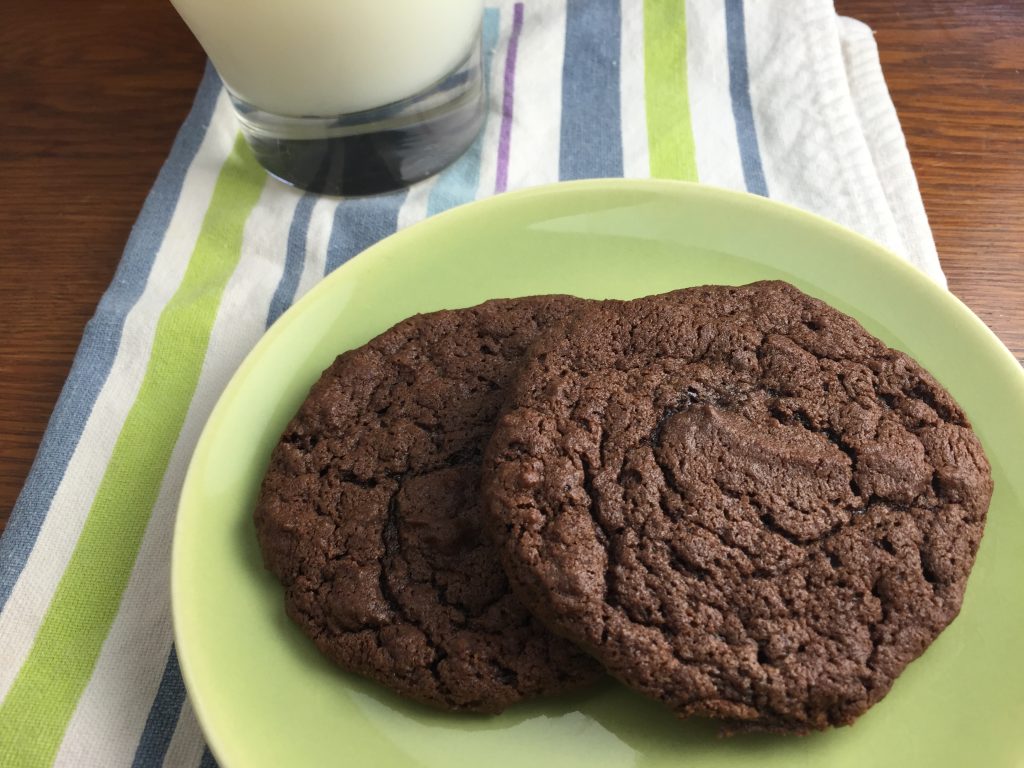 The music: If chocolate isn't enough to make you happy, then INXS ought to be. Although the lead singer of this Australian pop rock band was pretty disturbed (just search "Michael Hutchence's death"), his music was pretty upbeat. "Kick" from 1987 is the band's sixth and most successful album. It features four chart-topping hits—"New Sensation," "Never Tear Us Apart," "Devil Inside," and "Need You Tonight"—but everything on this record is great. I don't care how bad your day has been; put on this record and eat these cookies and you'll feel at least a smidge better. That's a guarantee.*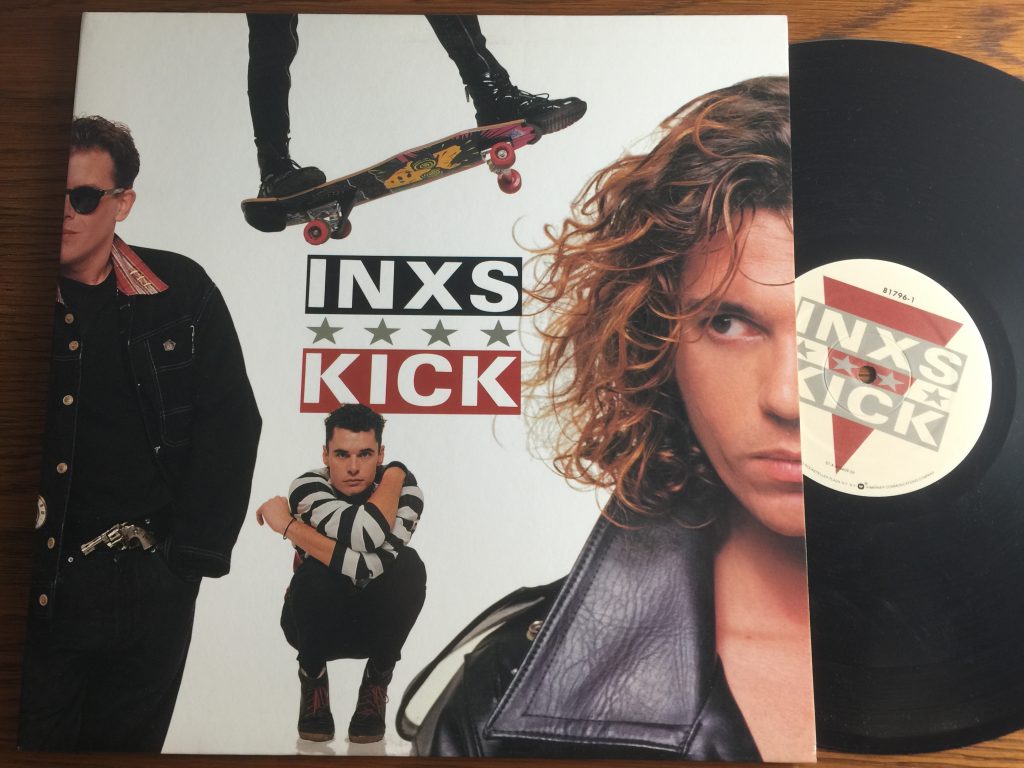 These chocolate cookies are really pretty simple to make, but one word of warning: Expect them to puff up a bit while baking and then fall flat after you pull them from the oven. Also, they will appear a little underdone when you pull them, but that's what keeps them gooey and not crisp. Also, let them sit for a minute or two before trying to remove them from the baking sheet or they will get smooshed.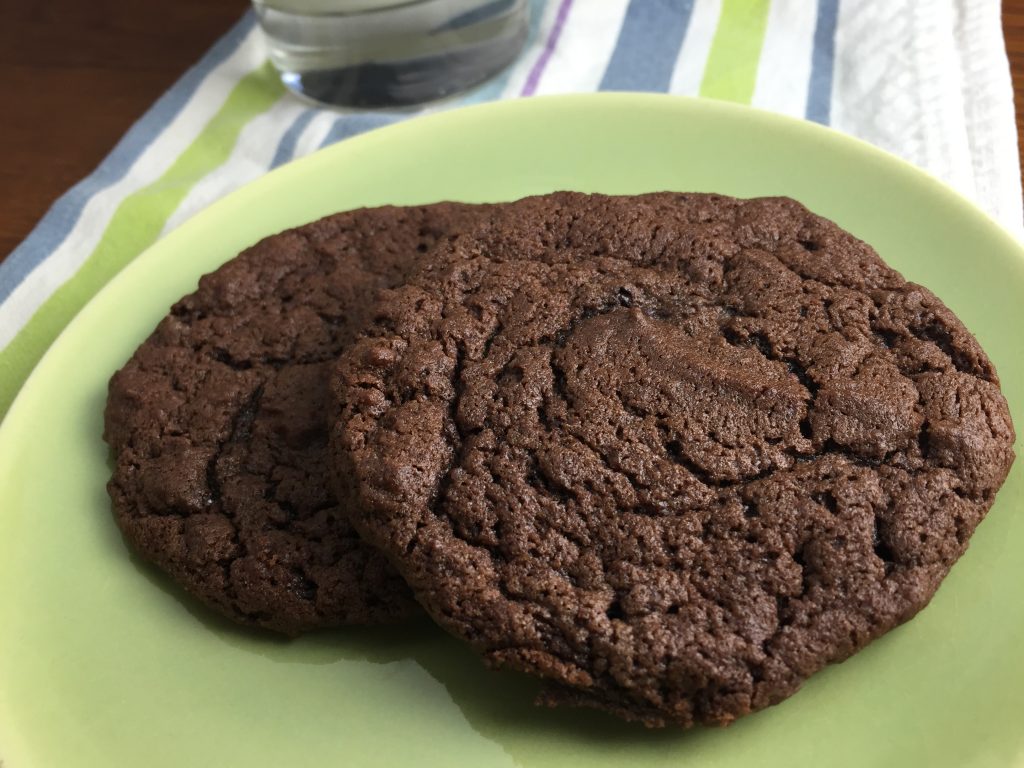 *This guarantee is purely rhetorical and is in no way legally binding.
Ingredients
2 cups flour
1 cup cocoa
1 tsp. baking soda
1 tsp. salt
2 sticks butter, softened
2 cups granulated sugar
2 eggs
2 tsp. vanilla
Instructions
Preheat oven to 350 degrees.
In a large bowl, Combine flour, cocoa, baking soda. and salt. Set aside.
In a large bowl with a hand mixer or in a stand mixer, beat butter and sugar until fluffy. Add eggs and vanilla. Combine well. Slowly add flour mixture. Combine well.
Drop by teaspoonful onto an ungreased baking sheet. Bake 8-10 minutes. Don't overbake; cookies should be soft. Transfer to plate to cool.
https://www.cookingwithvinyl.com/chewy-chocolate-cookies/
® Cooking with Vinyl (do not reproduce without permission)