The food: In the winter months, I eat chili at least a few times a month. It's great comfort food for cold days; the spicy, hearty stew warms my body and my soul. Plus, slow cooker chili is something you can quickly prep in the morning and let cook all day. Who doesn't love walking into a house that smells like chili after long and stressful day?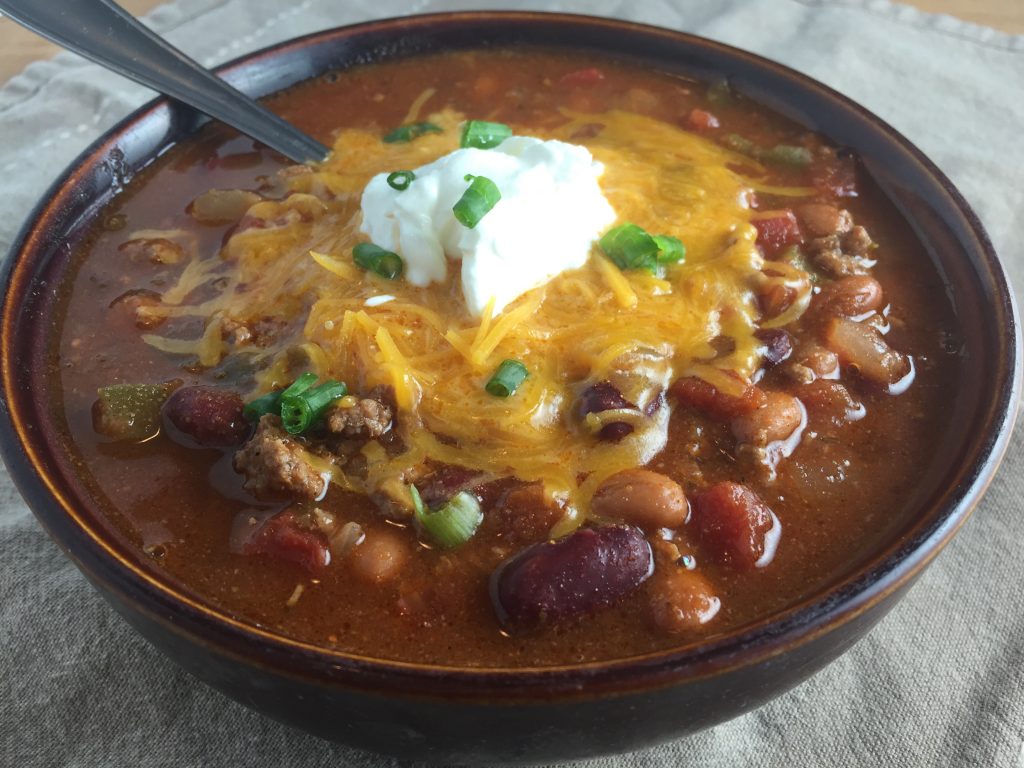 The music: While 95% of my record collection is albums cut before 1990, I do have a few newer ones in the bunch. One of my favorites is Mumford & Sons' first album, "Sigh No More." This moody 2009 LP goes great with making chili, thanks to its rich layers of sound (gotta love all those string instruments) and emotion. There's even a song called "Winter Winds" that screams cold weather and warm stew.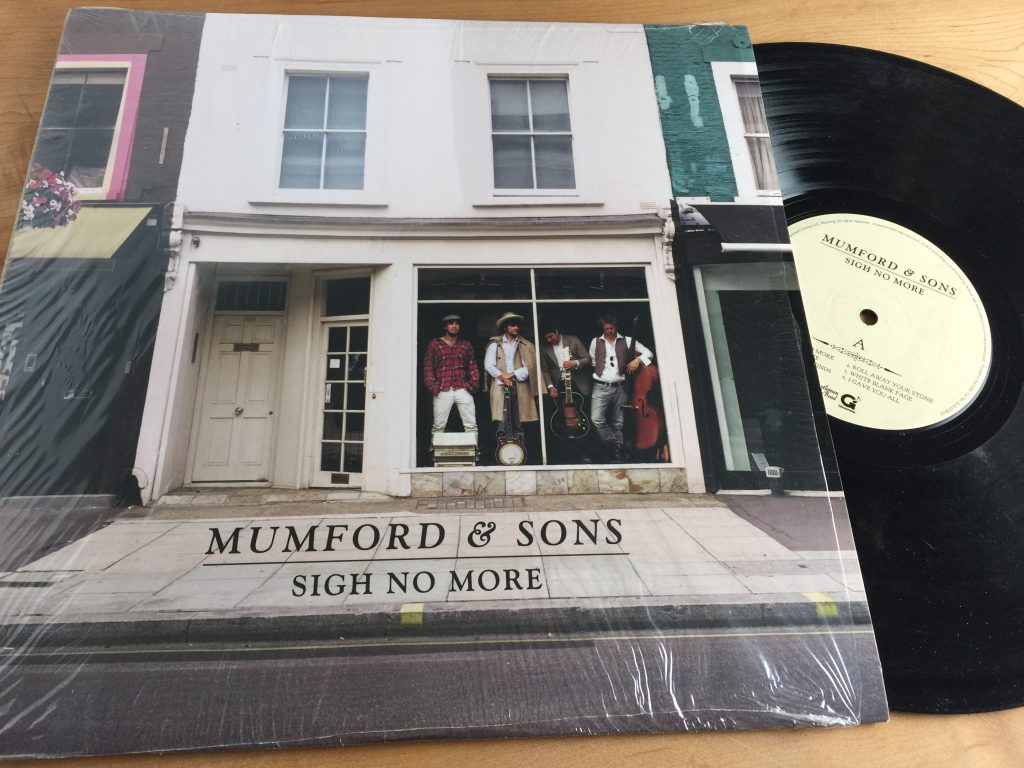 It takes about one side of an album to prep the ingredients (below) and get everything into the slow cooker. I recommend listening to Side 1 while you cook and then Side 2 when you eat.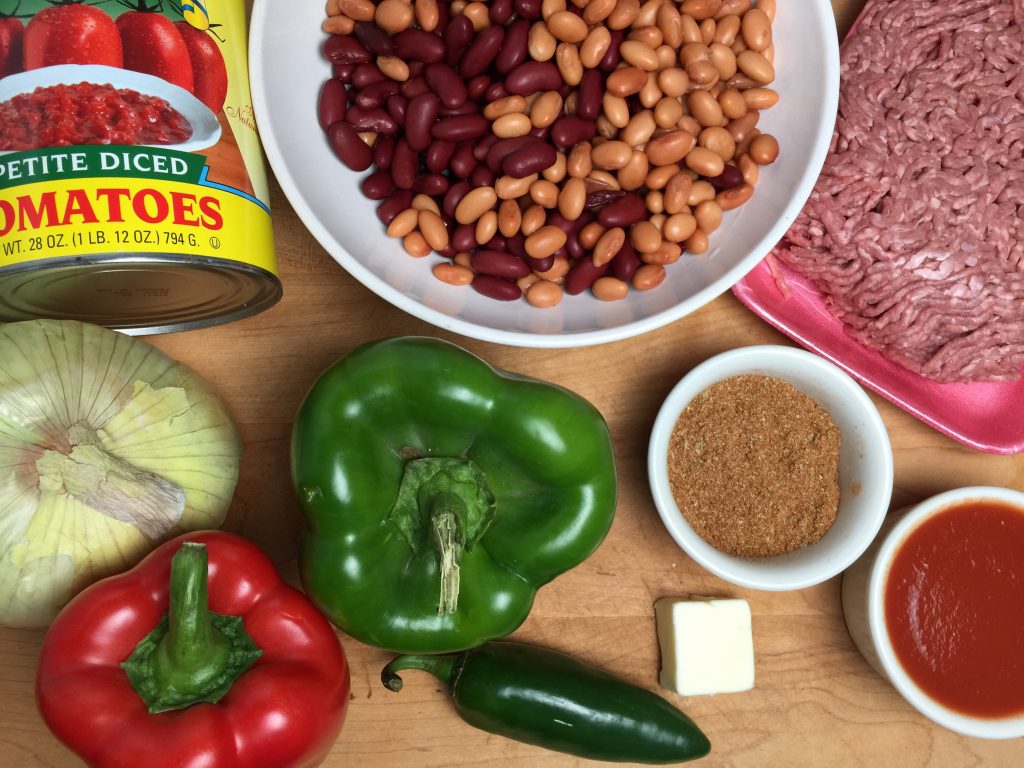 This recipe is pretty spicy. If you are a wuss like myself, you may want to skip the jalapeño and use a bit less chili powder.
Love chili? Try my recipe for Slow Cooker Chicken Chili, too.
Ingredients
1 tbsp. butter
2 bell peppers, diced (I used red and green)
1 medium onion, diced
1 jalapeño, diced
1 lb. ground beef (or turkey)
1/4 cup chili powder
1 28 oz. can diced tomatoes
1 8 oz. can tomato sauce
2 15-oz. cans beans (I used pinto and dark red kidney, but you can also use black, garbanzo, northern, etc.)
1 cup water
Instructions
Heat butter in a large skillet over medium heat. Add the bell peppers, jalapeño, and onions. Cook until softened.
Add the beef. Cook until beef us no longer pink, but not well done.
Add chili powder and coat the meat and vegetables. Transfer everything into the slow cooker.
Add beans, diced tomatoes (including juices), and tomato sauce. Top with 1 cup of water. Stir to mix.
Cook on high for 6 hours, or low for 8 hours.
https://www.cookingwithvinyl.com/duet-slow-cooker-chili/
® Cooking with Vinyl (do not reproduce without permission)