This post may contain affiliate links, which means we may receive a commission if you purchase through our link. Clicking these links won't cost you any extra money and they help keep this site up and running!
The food: It doesn't get much better on a lazy Sunday morning than the sweet smell of homemade cinnamon rolls baking in the oven. When I'm feeling lazy, however, the last thing I want to do is make dough from scratch. To simplify the process, I decided to use pre-made crescent rolls for the dough. It saves time, plus the triangles easily roll into mini cinnamon rolls that are extra flaky and buttery. Top them with sugary icing, and these little guys are irresistibly good.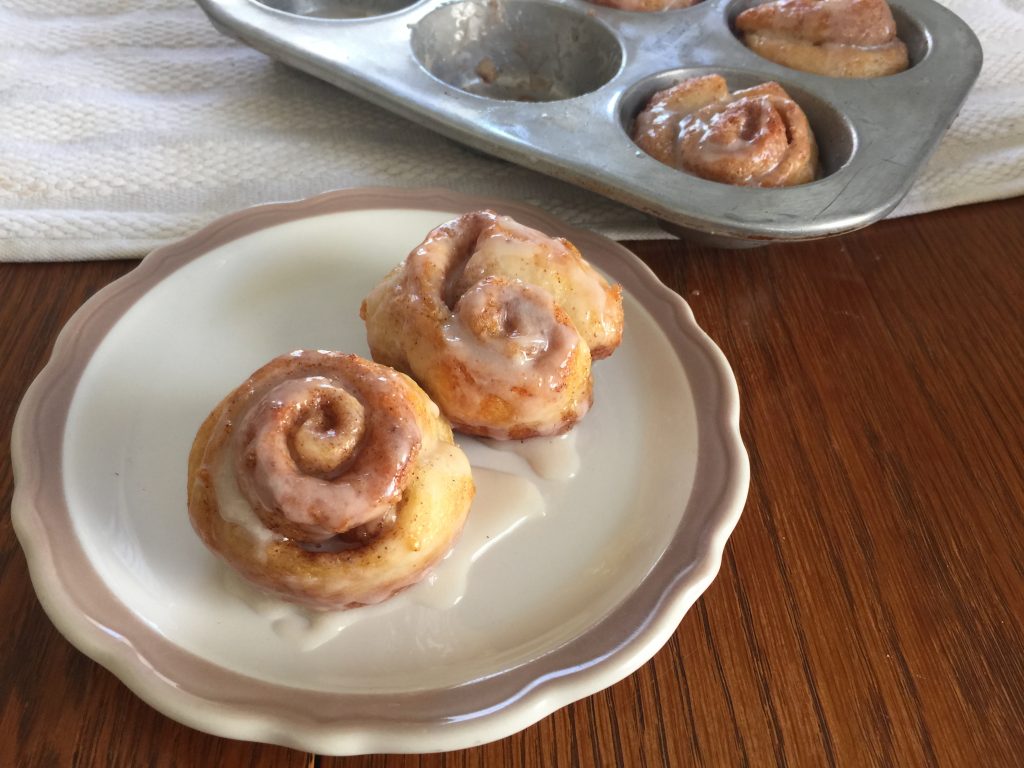 The music: Speaking of irresistibly good things that are easy like Sunday morning, Lionel Richie is my pick for the perfect pairing for this recipe. I love this guy, and so do my friends. In fact, we like to drop "Lionel Bombs" when we take control of any jukebox—that's playing several (typically five) Richie songs in a row. It's an easy way to get a crowd singing, dancing, and having fun. That's because this mustachioed pop sensation knows how to make musical magic. Perhaps his best album is 1983's "Can't Slow Down," which includes eight songs, and there's not a dud among them ("Penny Lover"! "All Night Long"! "Hello"!). This gem will kick your morning off on a sweet note.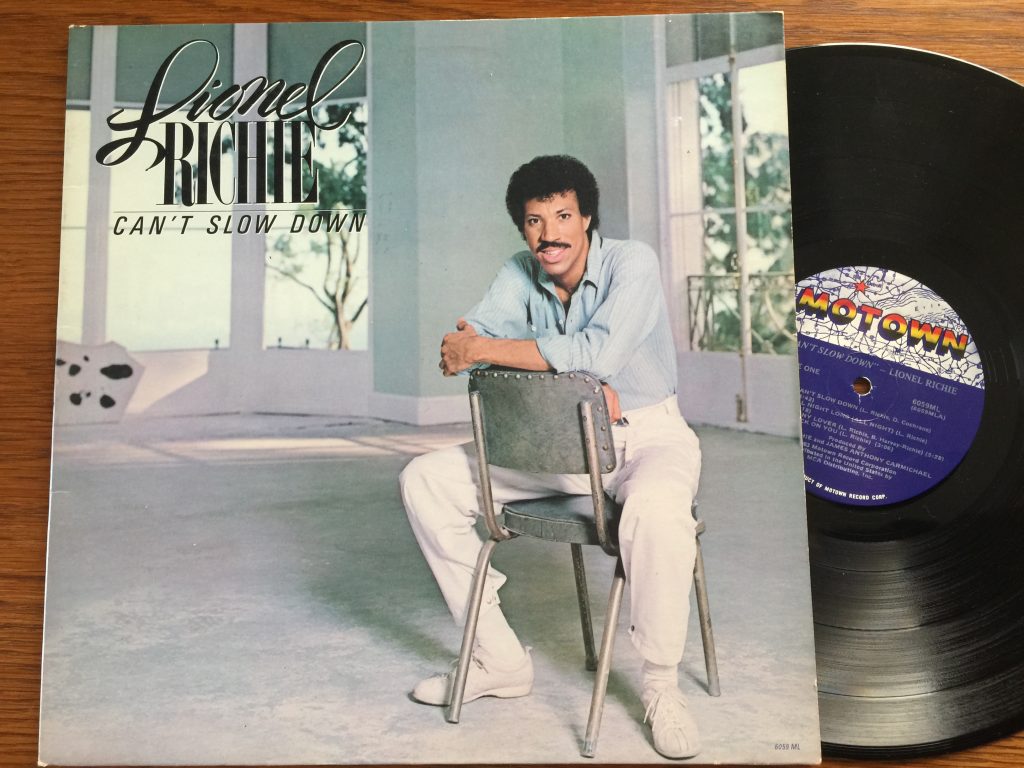 The basic steps for making mini cinnamon rolls from store-bought crescent dough are: 1. Spread melted butter on each side of the triangles using a pastry brush (below, top left). 2. Sprinkle a cinnamon-sugar mixture on one side (below, top right). 3. Roll them up (below, center left). 4. Place the rolls into a greased mini muffin tin (below, center right).Don't worry if the rolling doesn't go perfectly; they will taste great even if they don't look flawless. 5. Bake the rolls, then top each with icing (below, bottom left). 6. Serve the rolls warm or cool (below, bottom right).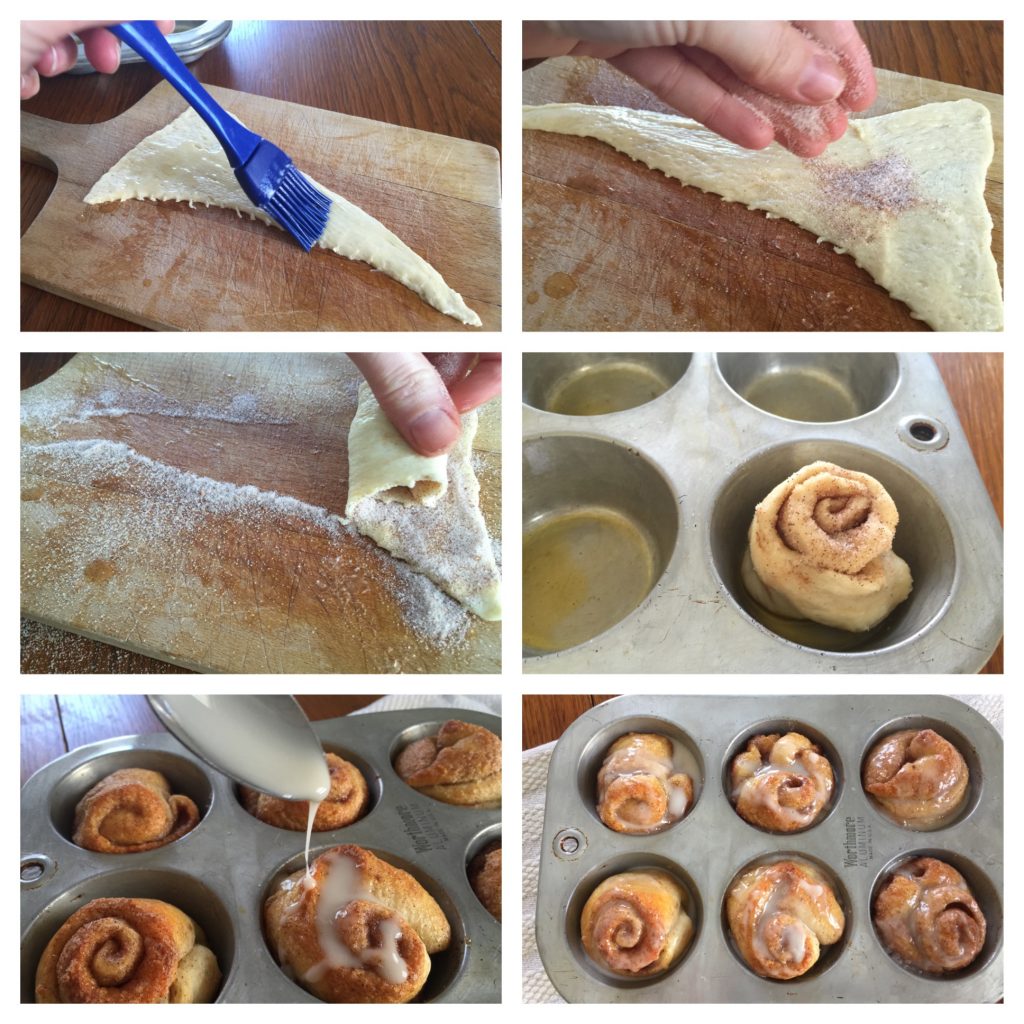 Grab tubes of crescent rolls whenever they are on sale (I paid only $1). These pint-sized treats are addictive; you'll want plenty of dough at the ready when your sweet tooth acts up!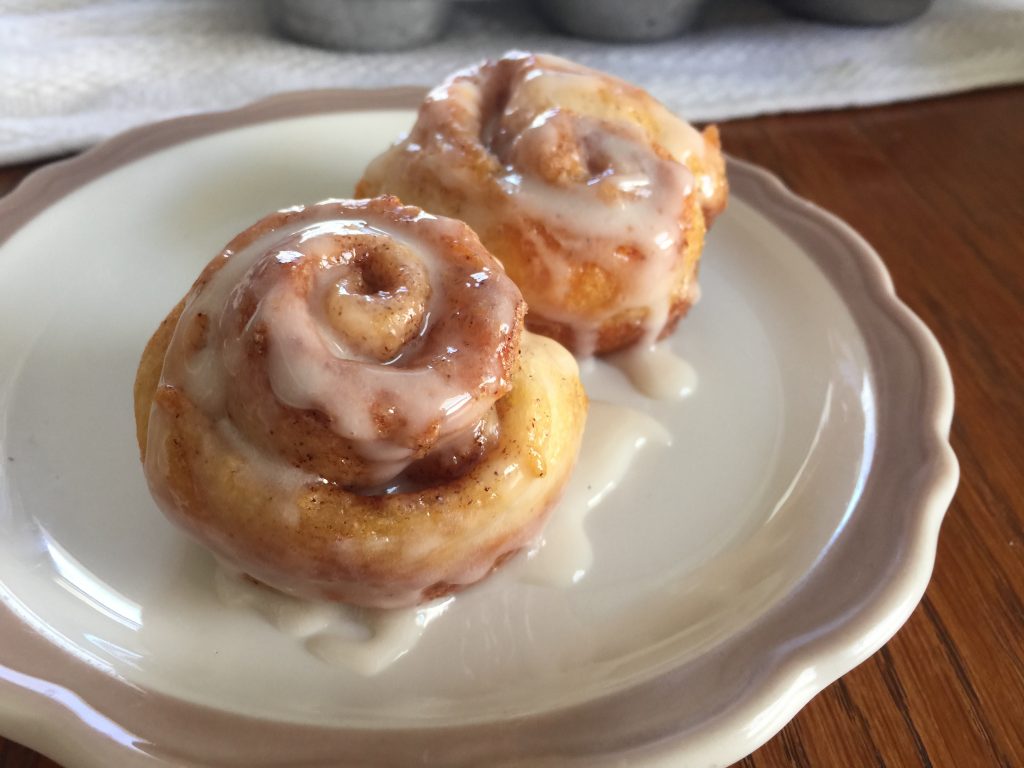 For a fantastic brunch, try serving these rolls with my recipe for Bacon, Asparagus, Spinach and Asiago Frittata, too. 
Mini Cinnamon Rolls Using Crescent Rolls
Ingredients
1 package (8 rolls) crescent rolls
2 tbsp. butter, melted
¼ cup granulated sugar
1 tsp. cinnamon
1/2 cup plus 1 tbsp. powdered sugar
¼ tsp. vanilla
1 tbsp. milk
Instructions
Preheat oven to 375 degrees.
Unroll crescent rolls. Coat both sides of the dough with butter. In a small bowl, combine sugar and cinnamon. Cover one side of the rolls with the sugar mix. Roll each into a spiral, with the sugar-coated side inside. Place rolls in a small muffin tin. Cook 10-12 minutes, until browned. Let stand 5 minutes.
In a small bowl, combine powered sugar, vanilla, and milk until smooth. Drizzle icing evenly over warm rolls.
https://www.cookingwithvinyl.com/mini-cinnamon-rolls/
® Cooking with Vinyl (do not reproduce without permission)