The food: It's always handy to have some recipes in your back pocket for those nights when it seems there's nothing in the house to eat. This cheeseburger soup is a great example. It's a fantastic way to use up leftover ground beef, and it comes together so quickly that you can make it and eat it in less than half an hour. Plus, you get protein and veggies (along with cheese, because cheese makes everything better). Cheeseburger soup isn't glamorous, but it's easy, quick, and sure to please picky palates that would rather visit the golden arches than eat a home-cooked meal.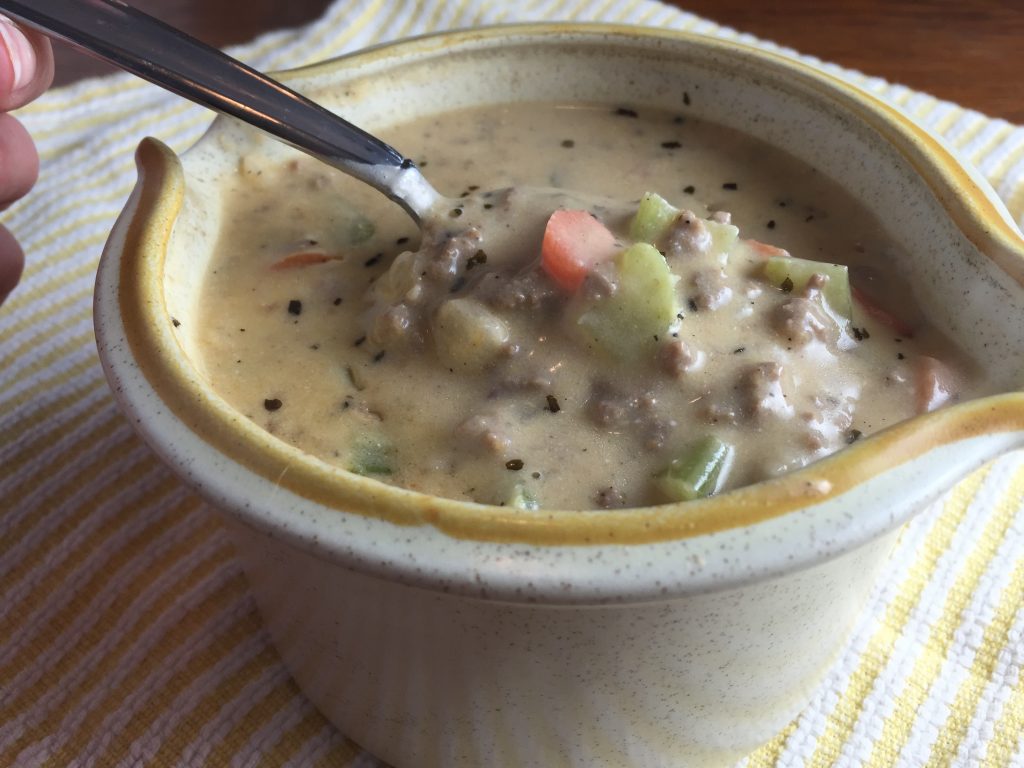 The music: During a music-filled road trip a couple of years ago, my friend Megan and I decided we should evaluate future boyfriends on just one criteria—does he like Phil Collins? Those who don't should be kicked to the curb. Phil's a genius and 1985's "No Jacket Required" is a classic. Imagine my horror, then, to learn the man of my dreams hates Phil Collins—I mean loathes and wishes ill will upon. Lucky for him, I gave my man a pass on this obvious shortcoming (don't tell Megan), and wait until he's not around to listen to Phil. This LP kicks off with its biggest hit (and my least favorite song on the album), "Sussudio." You can make this soup before Side 1 wraps, and then eat while listening to Side 2, which is bookended by big hits—"Don't Lose My Number" and (my favorite) "Take Me Home."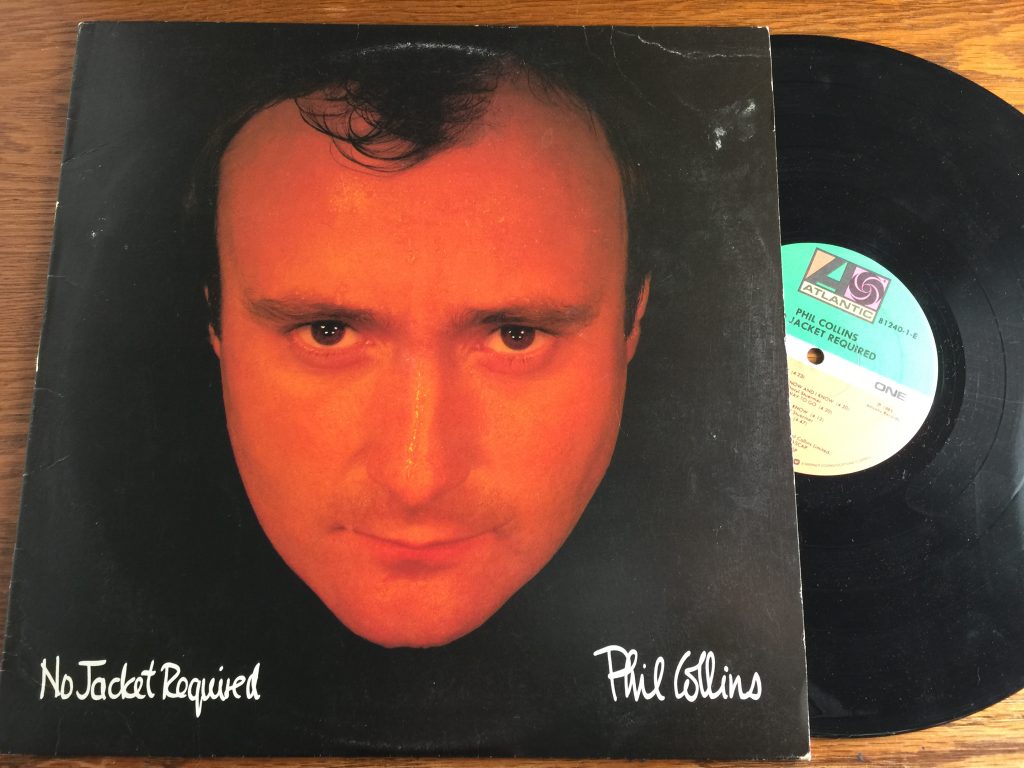 Want another easy soup recipe? Try my Butternut Squash Soup, too.
Ingredients
1/2 lb. ground beef
1 tsp. garlic
1/2 cup carrots, chopped
1/2 cup onion, diced
1/2 cup celery, chopped
1/2 tsp. salt
1/2 tsp. pepper
1/2 tsp. basil
1 cup chicken broth
1 tbsp. butter, softened
1/8 cup flour
1 cup milk
1 cup shredded cheddar cheese
Instructions
Brown the ground beef.
Add garlic and carrots. Cook 2-4 minutes. Add onion, celery, salt, pepper, basil, and broth. Bring to a boil, then reduce to a simmer. Cover. Cook 5 to 7 minutes, until vegetables are softened.
Add butter. Stir in flour slowly, so it doesn't clump. Add milk cheese.
https://www.cookingwithvinyl.com/cheeseburger-soup/
® Cooking with Vinyl (do not reproduce without permission)