The food: Butternut squash soup is one of my fall favorites. Sweet, spicy, thick, creamy…it's all sorts of autumn goodness. It's also something I never thought I could make, but thanks to this blog I decided to give it a shot. I looked up about a dozen recipes and came up with this simplified version that incorporates only the most common elements. It turned out the perfect balance of earthy and sweet, and it was surprisingly fast and easy to make on a cool, overcast afternoon.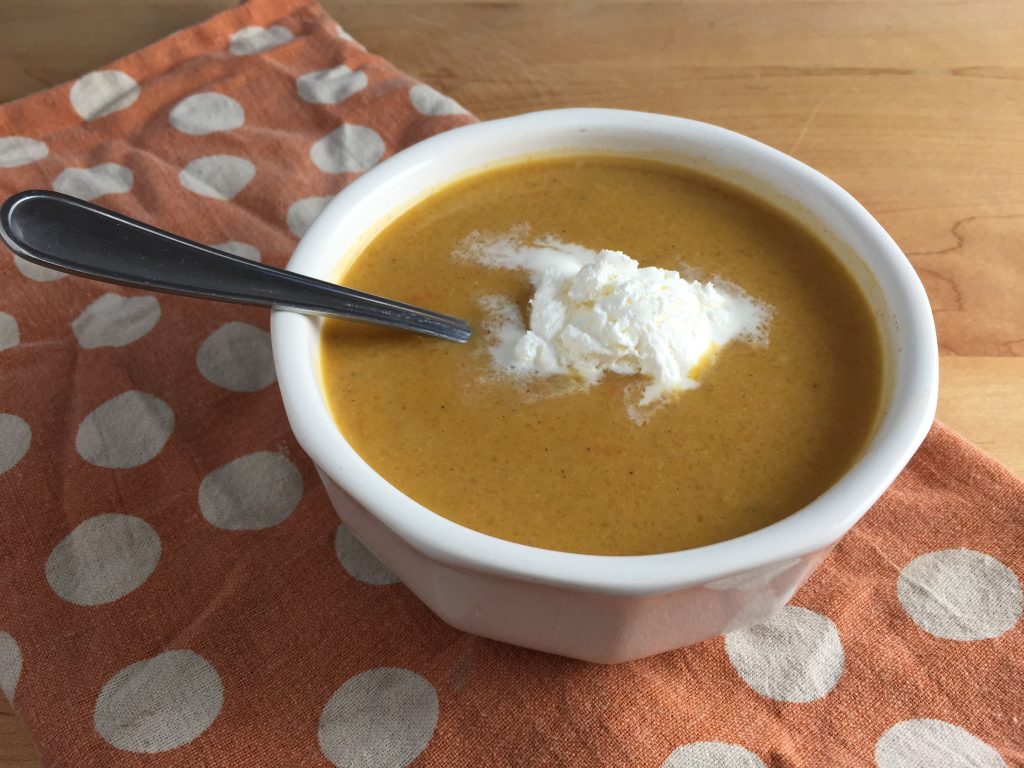 The music: One of my all-time favorite musicians is Nick Drake. In his much-too-short life, he wrote some insanely brilliant songs. His lyrics and the music are intelligent, layered, and haunting. Basically, he is autumn personified. I'm not lucky (or rich) enough to own original pressings of the English folk musician's three studio albums, but my boyfriend was sweet enough to give me a new copy of his eponymous compilation. The gate-fold album, originally released in 1971, features eight songs (three from "Five Leaves Left" and five from "Bryter Layter"). Drake died in 1974, but his legacy lives on in the many artists who cite him as an influence (Ben Folds, Beck, Counting Crows, Dave Grohl, REM, Eddie Vedder, Lucinda Williams, and many more).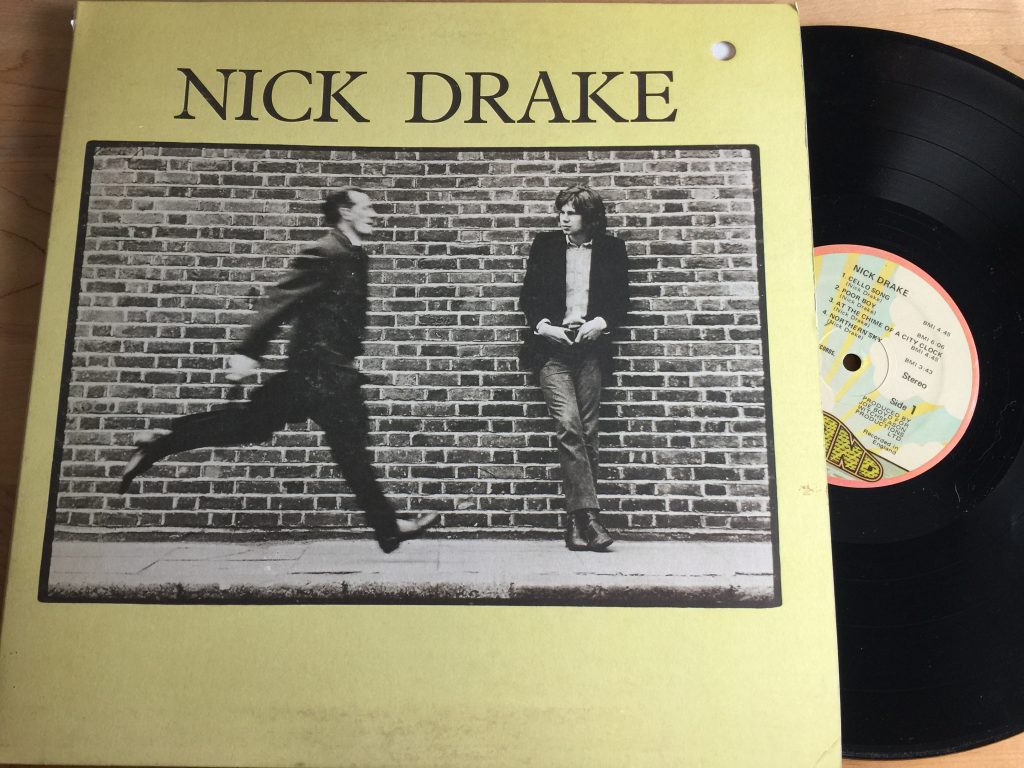 This pared-down take on butternut squash soup requires only a handful of ingredients (below), and their colors scream fall. Most of the time spent on this soup is just waiting for the veggies to simmer and soften, so sit back and relax with a cup of hot tea and Drake's beautiful music. Finishing the soup is easiest with an immersion blender (I have an awesome one from KitchenAid that comes in handy more than I ever expected), but a blender will also work. For a bit of crunch, top your hearty soup with toasted pumpkin seeds, or for a cool zip try crème fraiche.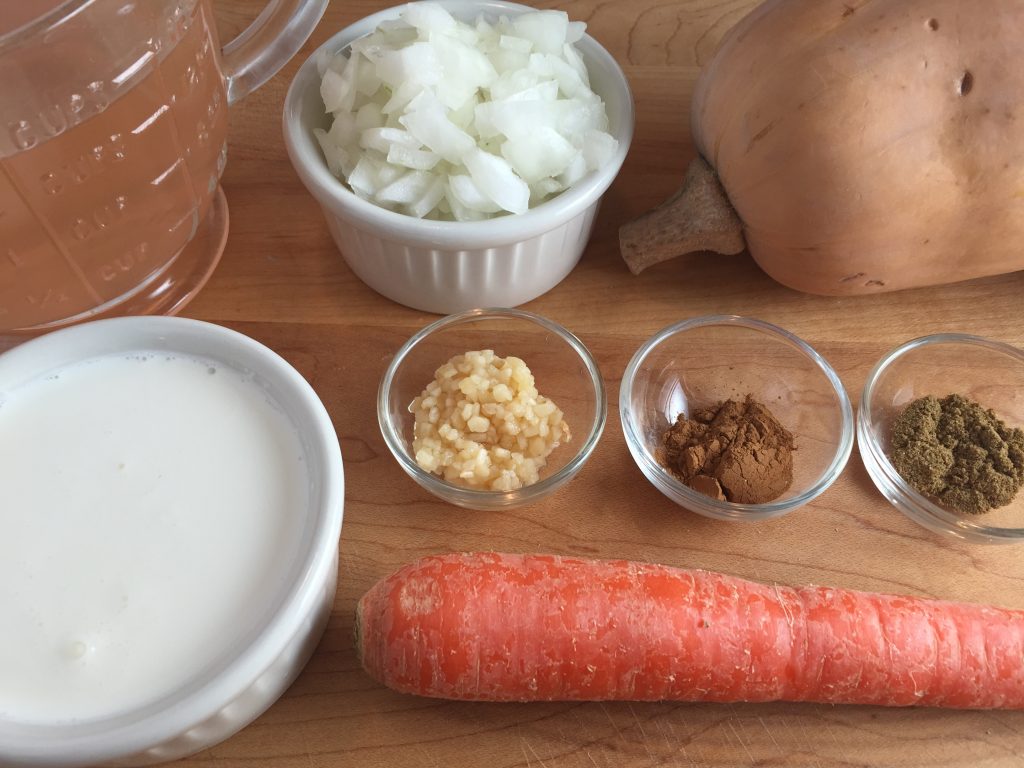 Prefer a soup you can make in the slow cooker? Try my recipes for Spicy Chili or Chicken Chili, too. 
Easy Butternut Squash Soup

Ingredients

2 tbsp. olive oil
1 med. onion, diced
1 tsp. garlic
1 butternut squash (about 2 lbs.), peeled, halved lengthwise, seeded, and cut into small pieces
½ cup carrot, diced
3 cups chicken or vegetable broth
½ tsp. cumin
½ tsp. cinnamon
½ tsp. kosher salt
¼ tsp. pepper
½ cup heavy cream

Instructions

In a large pot, heat oil over medium heat. Sauté onion and garlic until softened, but not browned.
Add squash, carrot, chicken stock, cumin, cinnamon, salt, and pepper. Bring to a boil. Reduce to simmer until squash and carrots are tender, about 30 minutes.
Remove from heat. Puree using an immersion blender, or in a blender or food processor.
Return to heat, stir in cream. Cook for another 5 minutes.

https://www.cookingwithvinyl.com/butternut-squash-soup-nick-drake-nick-drake/

® Cooking with Vinyl (do not reproduce without permission)