The food: About a year ago, I ate Mexican street corn for the first time … and fell in love. It's charred sweet corn, onions, jalapenos, lime juice, and seasonings, all mixed with a healthy dose of mayonnaise. The results are spicy and creamy — the perfect side dish for backyard barbecues, family potlucks, or Taco Tuesdays. Best of all, it's super simple to make. Next time you fire up the grill, throw on a few ears of corn and whip up this treat.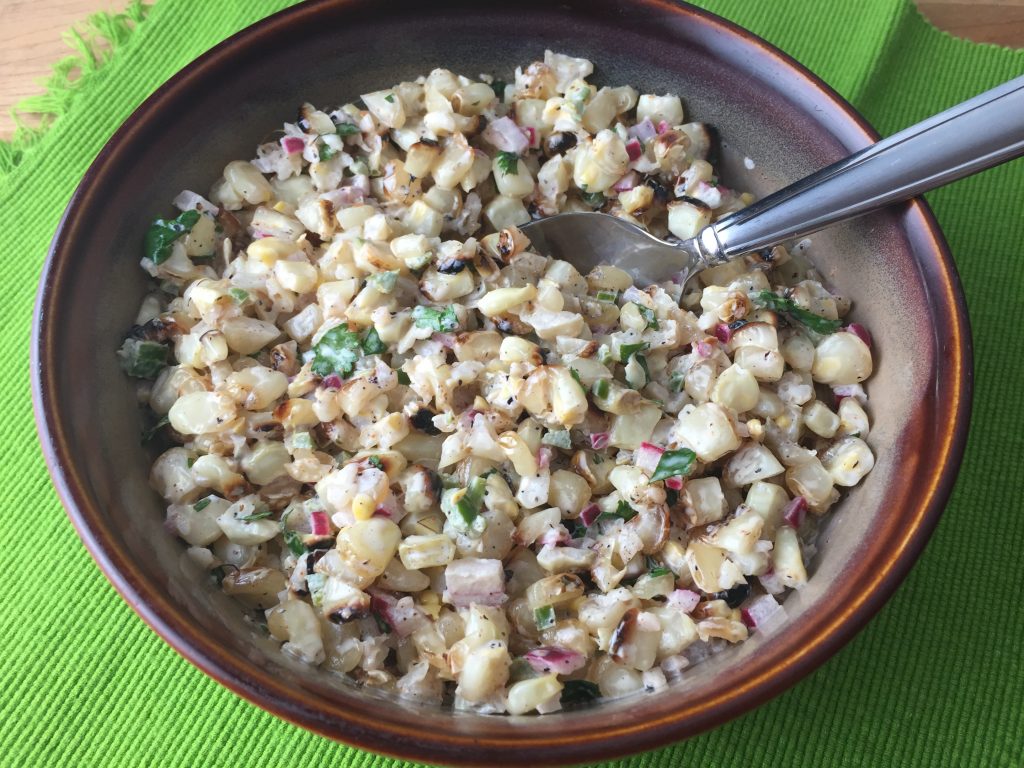 The music: Mexican street corn makes me think of a lively street festival, and there's no better music for that environment than folk legend John Prine. "Bruised Orange" from 1978 is Prine's fifth album. There are 10 tracks, including "If You Don't Want My Love", which he co-wrote with the infamous Phil Spector. This album didn't make a big dent in the Billboard pop charts (it reached 116), but Prine was never a mass-market hitmaker. He was a true storyteller, and his work is beloved by many modern folk revival artists (Bon Iver, Avett Brothers, Amos Lee, and Kacey Musgraves all cite him as an influence). Prine's records are also pretty collectible, so if you find one at a record store or an estate sale, grab it, then crank it up while you host a backyard barbecue with a tasty spread including this street corn.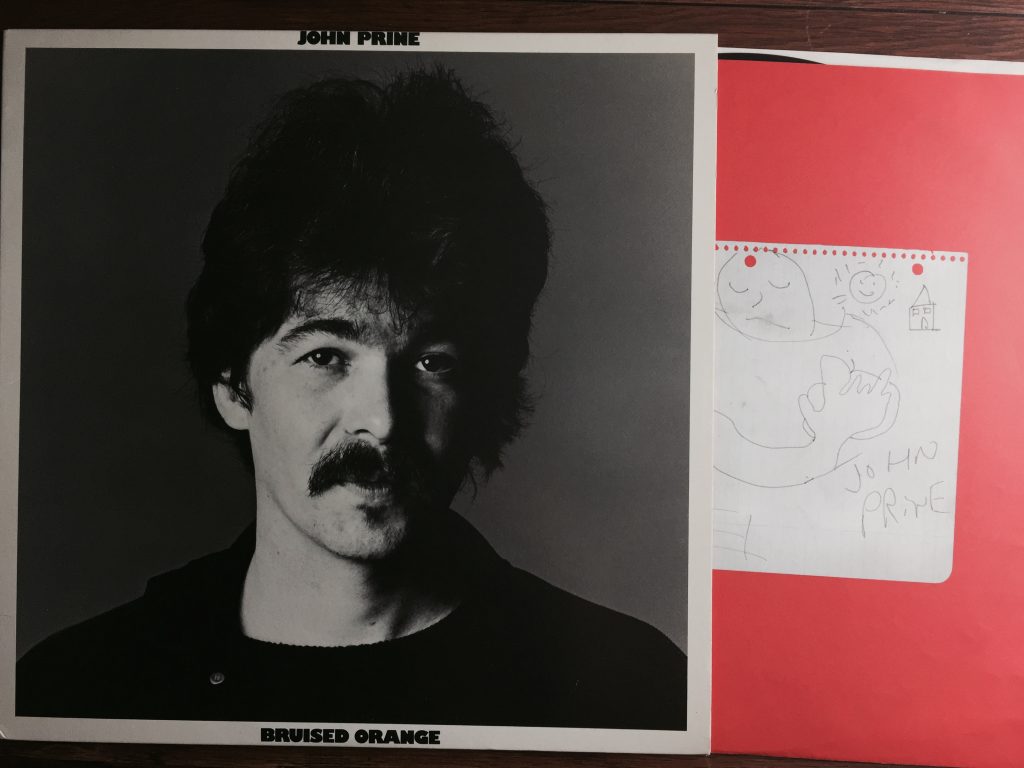 If you're one of those poor people for whom cilantro tastes like soap, omit it from this recipe. Just know, however, that I weep for your taste buds because it adds an awesome kick to this super flavorful side dish.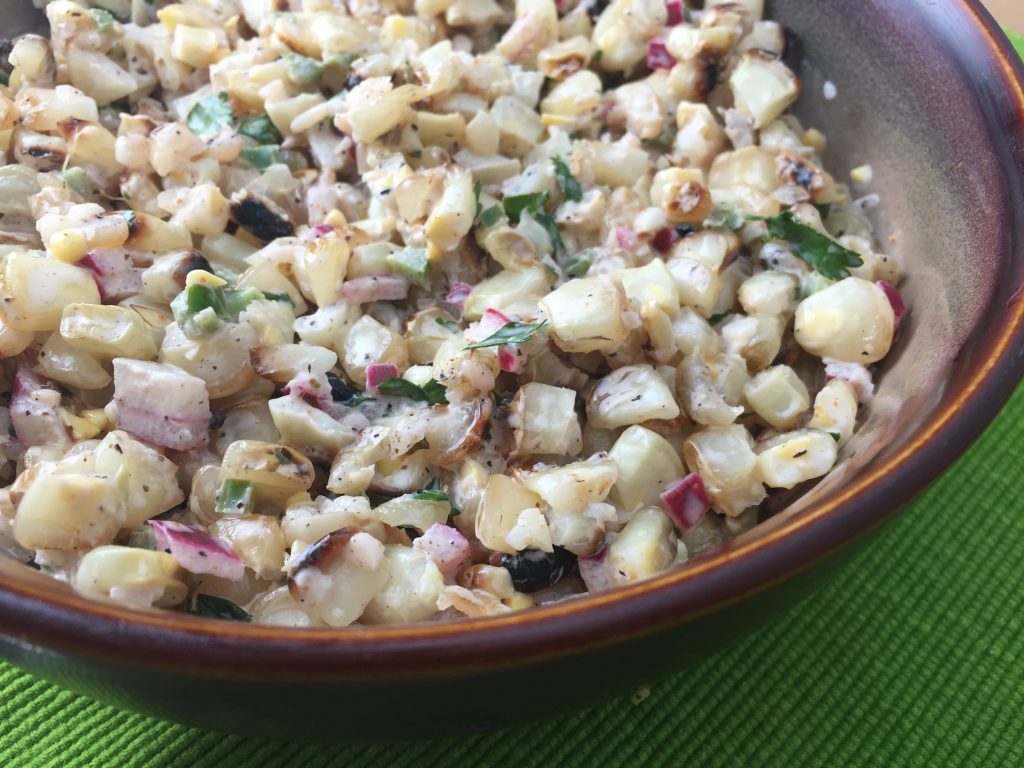 Ingredients
1/4 cup mayonnaise
1 jalapeno, minced
2 tbsp. red onion, minced
1/2 tbsp. garlic
1/2 tsp. chili powder
¼ tsp. black pepper
1 lime, juiced
1 tbsp. cilantro, minced
1 tbsp. butter, softened
2-3 ears sweet corn
Instructions
In a small bowl, combine the mayo, jalapeno, onion, garlic, chili powder, pepper, lime juice, and cilantro.
Butter the corn. Grill the corn for about 10 minutes, charring all sides. Remove from grill.
Cut corn kernels away from the cob into a large bowl. Combine with mayo mixture.
https://www.cookingwithvinyl.com/mexican-street-corn/
® Cooking with Vinyl (do not reproduce without permission)