The food: I came across a cute silicone candy mold from Good Cook at the grocer after a workout, when I felt like I had "earned" a sweet treat. I don't decorate for the holidays, and definitely don't cook for them. Yet for some reason, I bought this mold and a live 12-inch Christmas tree. Total impulse buys. Although the mold came with a recipe for peppermint bark, I looked online and modified it before making my own candy bars. I never thought I would be making beautiful homemade food gifts for the holidays, but here I am. Best of all, I found the perfect Christmas music to pair with this oh-so-simple, three-ingredient recipe.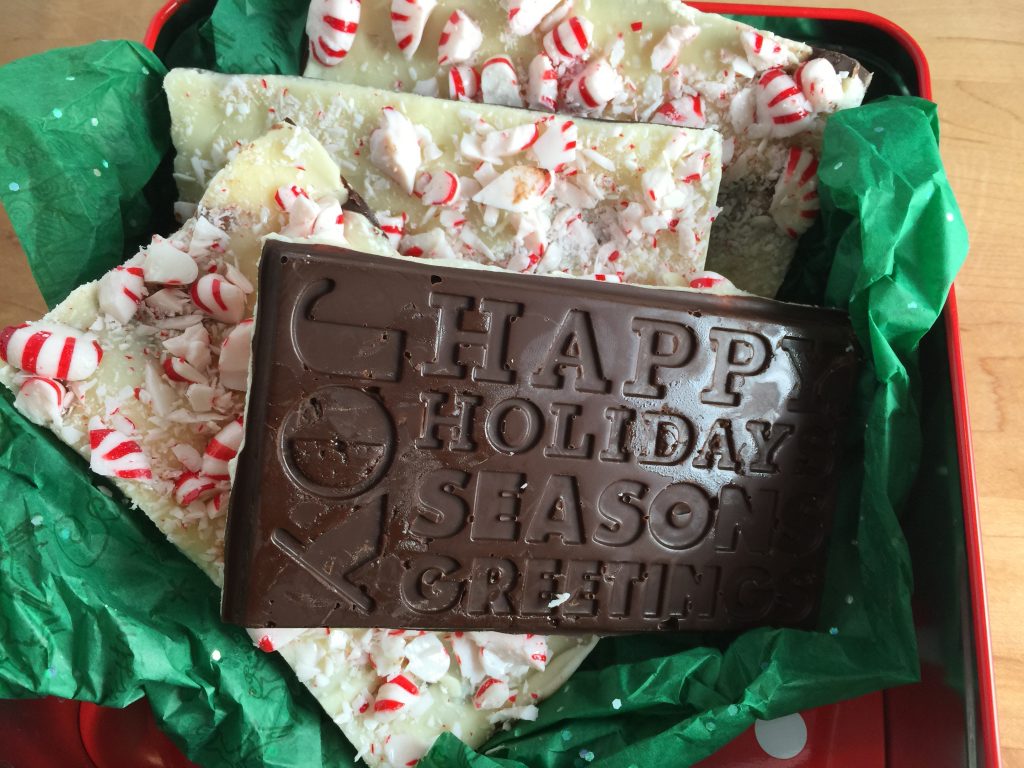 The music: One of my favorite holiday albums growing up was this 1979 winner, which paired two things I loved as a youngster—John Denver and The Muppets. I always loved the comic relief of Miss Piggy, coupled with the earnestness of Kermit and the innocence of Fozzie Bear. "A Christmas Together" is a family friendly album with plenty of classics, including "Silent Night," "Deck the Halls," and "Have Yourself a Merry Little Christmas." I promise, this album is worth adding to any Christmas playlist.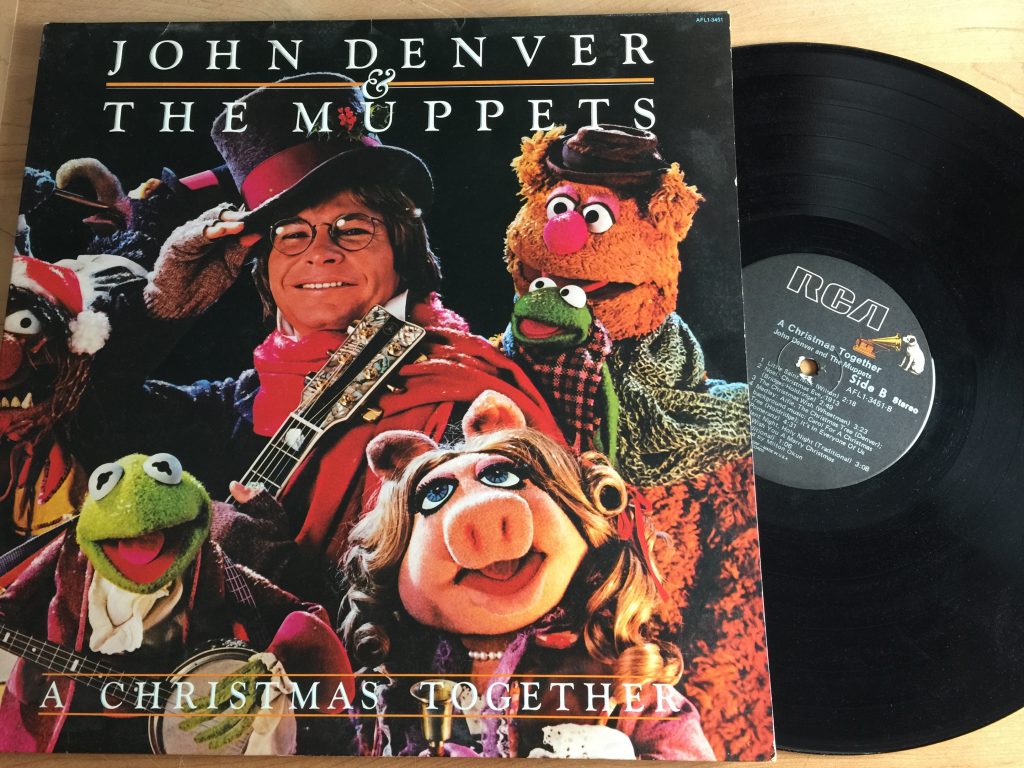 With only three (or four, if you choose the optional oil) ingredients (below), this is a seriously simple recipe. It involves melting and layering two types of chocolate, and adding some crushed candies. I found the white chips didn't melt well, so I added a tablespoon of milk, which quickly solved the problem. Otherwise, this is the world's easiest recipe. And the results, especially when you use a cute mold, are perfect for gift giving. Looks good, tastes great, and is super easy to make. Why wouldn't you give it a go?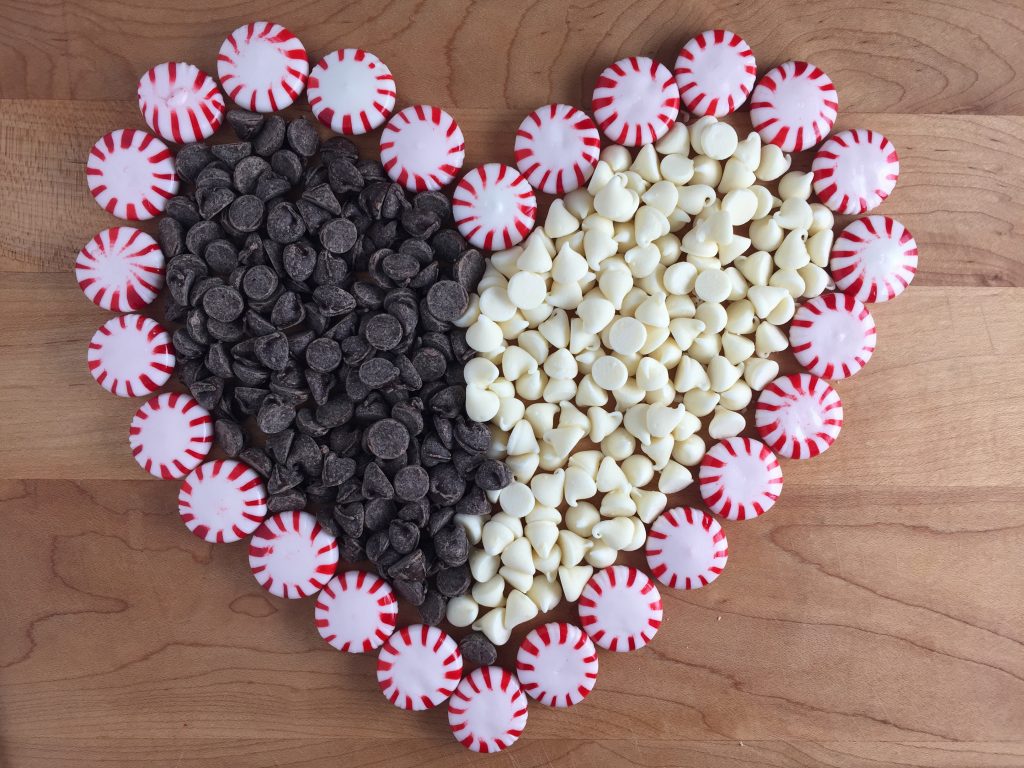 Quick and Easy Peppermint Bark

Ingredients

12 oz. semi-sweet chocolate chips
12 oz. white chocolate chips
1 tbsp. whole milk (optional)
5.5 oz (about 30) peppermint candies, crushed
2 tsp. peppermint extract (optional)

Instructions

If you're not using a silicone mold, line a 9x12 baking dish with parchment paper.
Use a double boiler to melt the semi-sweet chocolate. Stir in peppermint extract. Spread the chocolate onto the mold or into the dish to create a thin, even layer.
Quickly clean out he boiler (unless you are lucky enough to have two), then repeat Step 2 with white chocolate. If it doesn't melt well, try stirring in milk. The dark chocolate should be cooled, but not firm, when you top with white chocolate.
While the white chocolate is still melted, sprinkle the candies over the top and gently press them in place.
Refrigerate for at least 2 hours before breaking into pieces. Store in an airtight container.

https://www.cookingwithvinyl.com/duet-peppermint-bark/

® Cooking with Vinyl (do not reproduce without permission)