Making pizza dough is much easier than homemade bread. There is a time commitment waiting for the dough to rise (below right top and bottom), but otherwise it's a simple six-ingredient recipe. This dough is suited to those who prefer their crust extra thin, almost cracker like. It will feel a bit sticky, and you have to be careful not to roll it out too thin, but it creates the perfect crispy pizza. Try this crust with my recipe for Grilled Fig and Pancetta Pizza (below left).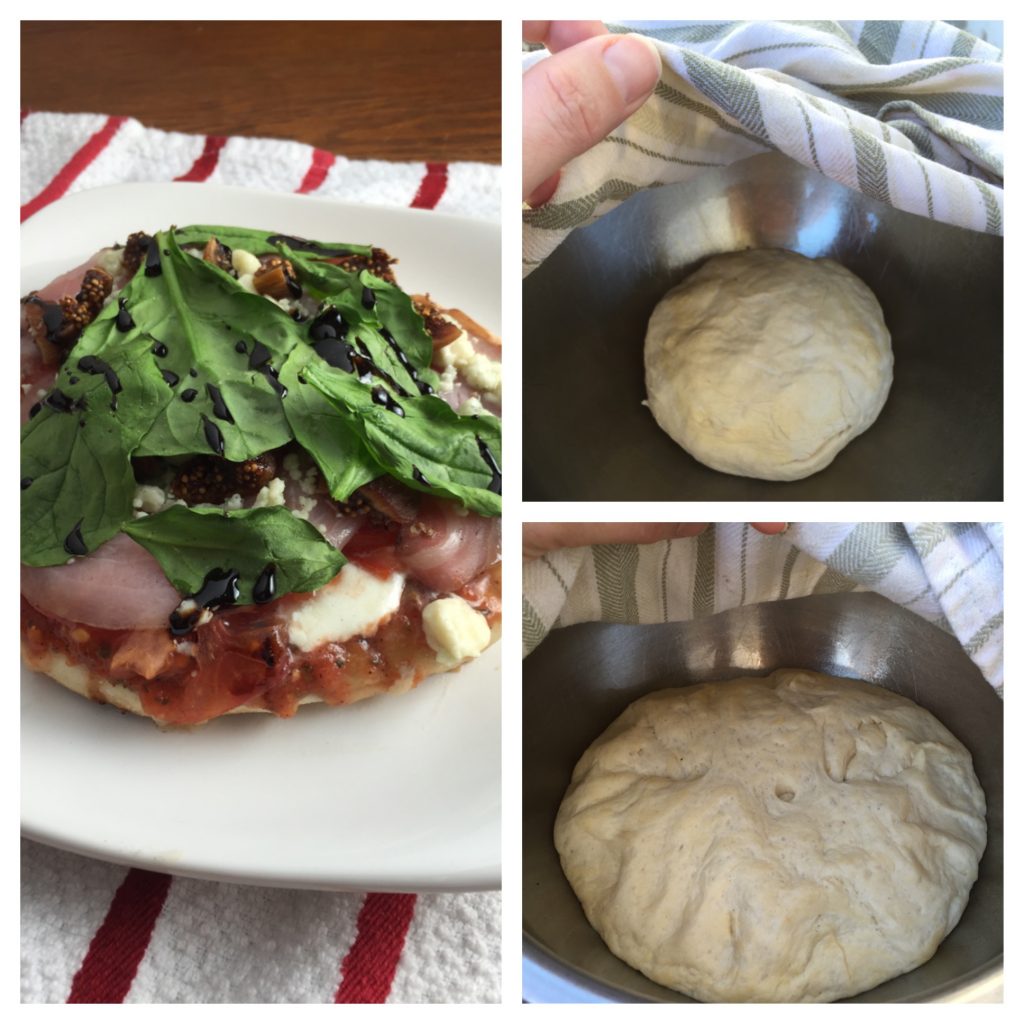 Ingredients
1 pkg. yeast
1 ½ tsp. granulated sugar
1 ½ tsp. kosher salt
1 cup hot water
2 tbsp. olive oil
2 cups all-purpose flour (plus 2-4 tbsp. for kneading)
Instructions
In a large bowl, combine yeast, sugar, salt, and hot water. Let sit until foamy, about 5 minutes.
Whisk in oil. Stir in flour, a half cup at a time, until dough forms a soft ball.
Transfer dough to floured surface. Knead for about 5 minutes, adding a bit of flour at a time, if needed. Form into a smooth, firm ball.
Place the ball into a large, greased bowl and cover with a warm, damp towel (don't let the towel touch the dough). Place in a warm area and let double in size, 1-2 hours. Punch down dough.
Place dough on floured surface and divide in half. Cover with dry kitchen towel and let rest for 10 minutes. Makes two 10-inch crusts.
To cook, roll out each ball into a thin round. Top as desired. Cook for 10-15 minutes in a 450 degree oven, or grill them.
https://www.cookingwithvinyl.com/crispy-pizza-dough/
® Cooking with Vinyl (do not reproduce without permission)