The food: Coming up with new ways to use ground beef is tough. We've grown bored with our regular standbys—hamburgers, tacos, meatloaf. To shake things up, I decided to try shepherd's pie. It's easy, fast, and includes an entire meal of protein, veggies, and carbs all in one dish. I'm also a big fan of anything I can make and bake right in my trusty cast-iron skillet. Granted, the mashed potatoes require a separate bowl, but this is still a pretty low-cleanup meal.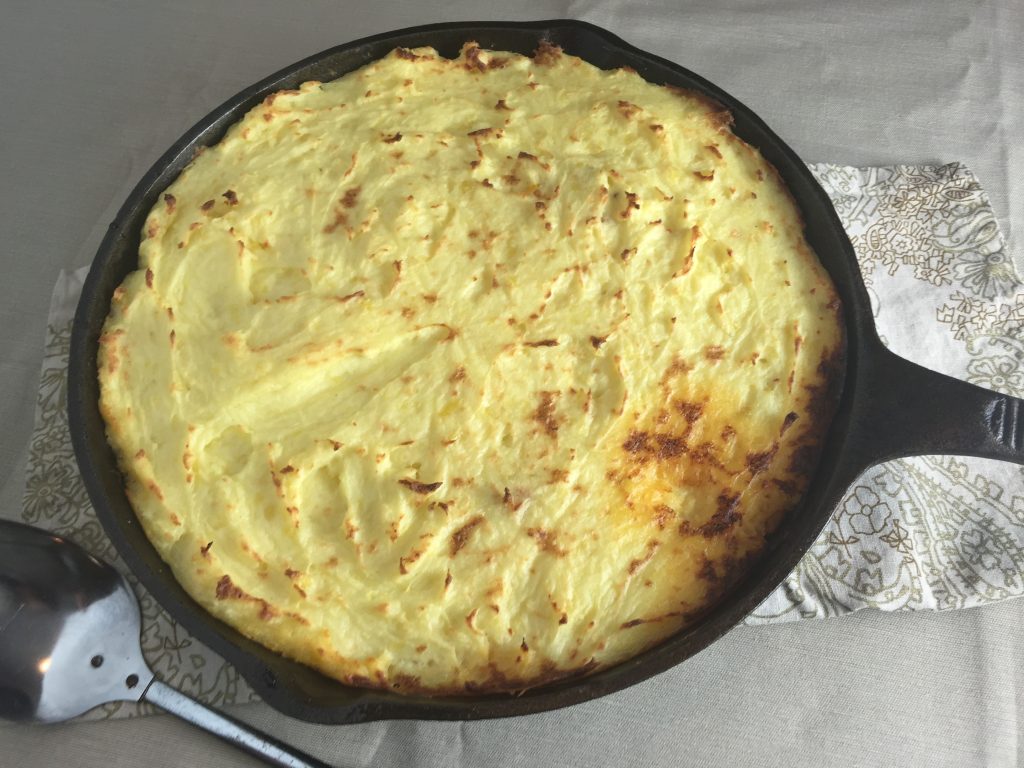 The music: Comforting. Flavorful. Satisfying. Those words describe both shepherd's pie and the folksy sounds of Van Morrison. Released on Feb. 28, 1970 (my birthday, though years before I was born), "Moondance" is Morrison's third album. It is also his best. Although it only reached #29 on the Billboard charts, the critically acclaimed record earned its due in time. It was inducted into the Grammy Hall of Fame in 1999, is frequently included on best album lists, and the songs are still used in movies and covered by myriad artists who cite Morrison as an influence. This is definitely one of my top 10 (maybe five) albums, and includes one of my all-time favorite songs, "Into the Mystic."
Don't own Van Morrison's "Moondance"? Listen to it on my Shepherd's Pie playlist on Spotify.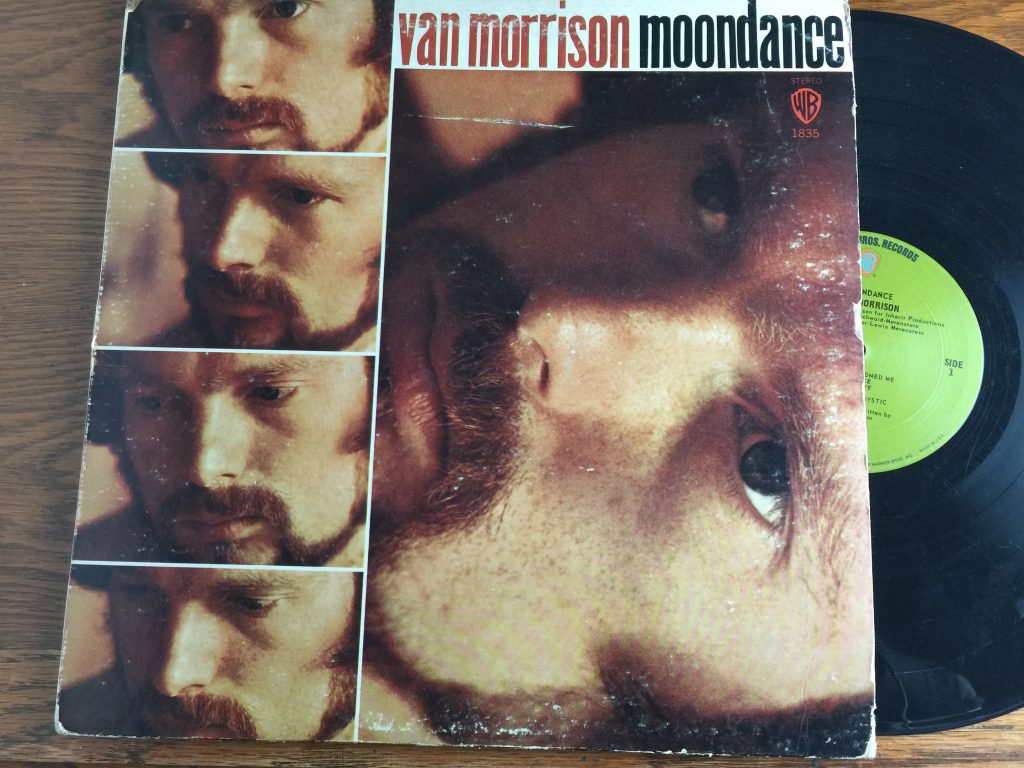 A gluten-free dinner, the meaty base of this shepherd's pie has a great earthy flavor, and the mashed potatoes are rich and creamy. Best of all, it all comes together in half an hour or less. It's a perfect meal on a cold night. The only problem I had with this dish was not eating the entire skillet in one sitting!
Want more ideas for using your cast-iron skillet? Try my recipe for Pulled Pork Nachos, too.
Skillet Shepherd's Pie Recipe
Ingredients
2 cups (about 6 med.) yukon gold potatoes
2 tbsp. butter
3 tbsp. half and half
1/4 cup sour cream
1 lb. ground beef
1/2 cup carrots, diced
1/2 cup onion, diced
1 tsp. garlic
1 cup frozen peas
1 cup frozen corn
2 tsp. worcestershire sauce
1 tsp. paprika
4 tbsp. ketchup
Salt and pepper, to taste
Instructions
Preheat oven to 425 degrees.
In a large water-filled pot, cook potatoes until tender. Drain. Lightly mash the potatoes. Add butter, half and half, and sour cream, and mash into potatoes until smooth
Brown beef. Add carrots, onions, and garlic. Cook vegetables until tender. Add frozen peas and corn, worcestershire, paprika, ketchup, salt, and pepper. Cook until vegetables are warm.
Top meat mixture with potatoes. Bake for 10-15 minutes, until potatoes begin to brown. Serve immediately.
https://www.cookingwithvinyl.com/duet-skillet-shepherds-pie/
® Cooking with Vinyl (do not reproduce without permission)