The food: I'm not one of those people who likes to watch the same movie or read the same book again and again. Likewise, I'm not interested in eating the same meal day after day. My anti-leftover attitude meant I needed to come up with a way to repurpose what remained of the slow-cooker full of pulled pork I made for the two of us recently. Nachos were the tasty and simple solution.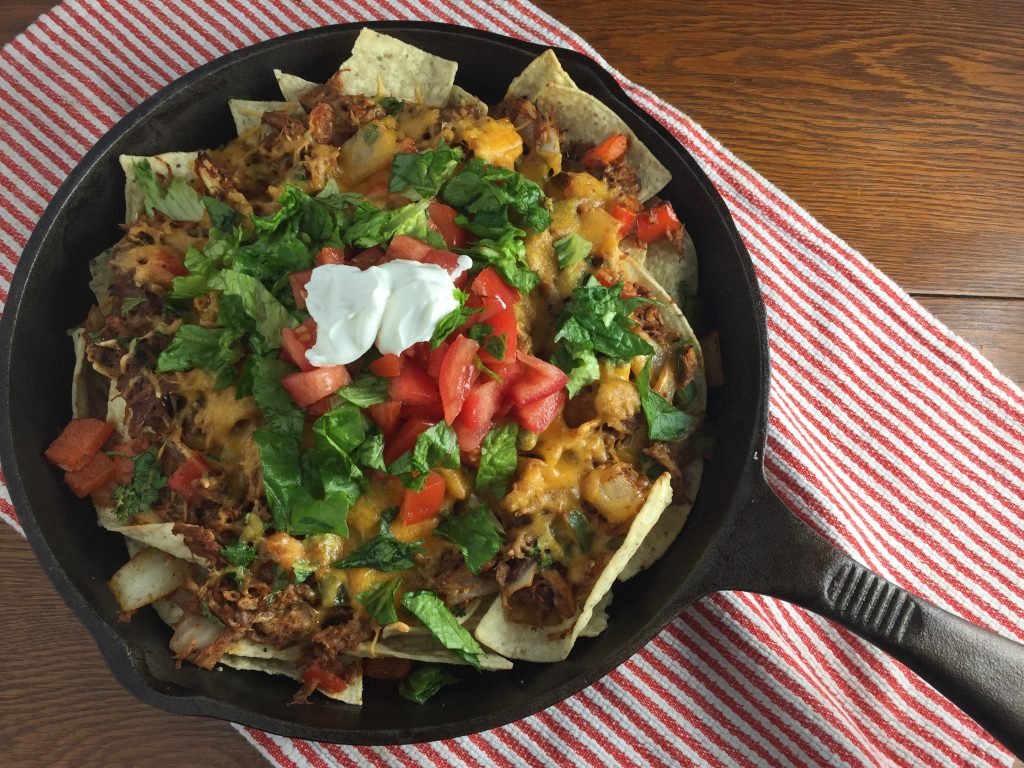 The music: Nachos are a party of flavors and textures, and they are a little rough around the edges. The best musical comparison, in my mind, is Bryan Adams. He's known for his raspy (dare I say crunchy) voice and crowd-pleasing rock songs. Adams' 1984 multi-platinum album "Reckless" features some of his biggest hits, including "Summer of '69," "Run to You, and "Heaven." In my opinion, Adams is second only to Neil Young as Canada's most valuable rock import. I remember jumping on my mom's bed and playing air guitar to this album when it came out, and not much has changed. Now I dance and sing along while making dinner.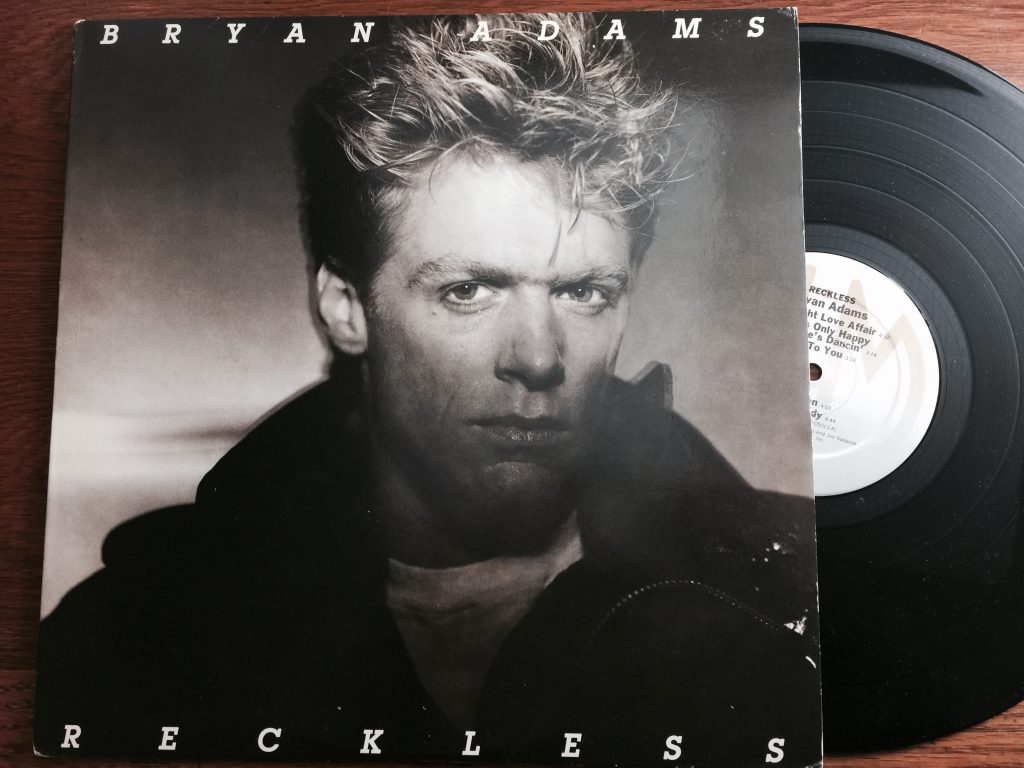 While I bopped around the kitchen to "Reckless," I loaded up a skillet with tortilla chips, leftover meat, sautéed veggies, and cheddar cheese, then baked it all and topped it with lettuce, tomatoes, and sour cream. The nachos were finished baking as Side 1 ended, then my boyfriend and I gobbled up the meal while watching football. That beats reruns and leftovers any day!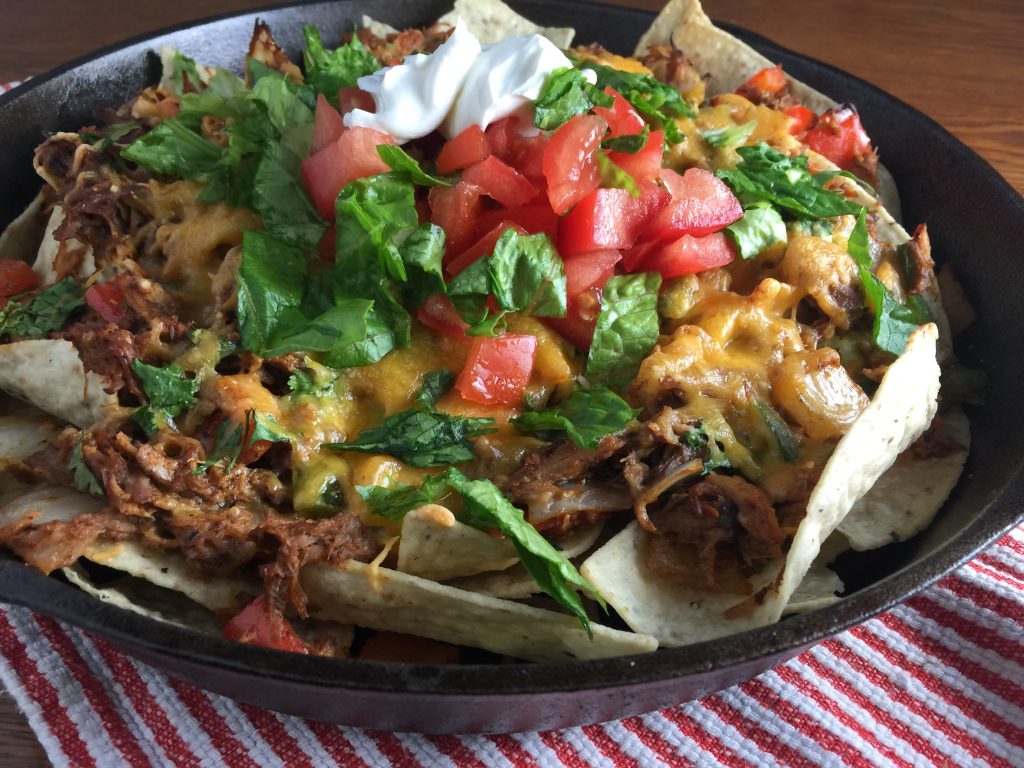 Love Mexican? Try my recipe for healthy Baked Chicken Quesadillas, too.
Ingredients

1 tbsp. oil
1 small onion, chopped
1 red pepper, chopped
2 cups pulled pork
1 tbsp. taco seasoning
2 cups tortilla chips
1 cup shredded cheddar cheese
1/2 lime, juiced
1 tbsp. cilantro, chopped
1 cup shredded lettuce
1 small tomato, diced
2 tbsp. sour cream

Instructions

Preheat oven to 350 degrees.
In a skillet, heat oil over medium-high heat and cook onion and pepper until tender. Add pork and seasoning and stir until combined and coated. Remove everything from skillet.
Line skillet with chips. Top with meat and veggie mix. Spread cheese over the top. Bake for 10-15 minutes, or until cheese is melted.
Sprinkle nachos with lime juice and top with cilantro, lettuce, tomatoes, and sour cream. Serve immediately.

https://www.cookingwithvinyl.com/pulled-pork-nachos/

® Cooking with Vinyl (do not reproduce without permission)