The food: Is it clear yet that I have a soft spot for foods that are best described as ooey gooey? Whether it's super moist baked goods or extra cheesy dinners, I love rich, delicious treats. Not healthy, but absolutely delicious. This certainly holds true when it comes to my favorite Italian dishes. Cheese manicotti with meat sauce is high on the list, and this version with a hint of nutmeg makes me really happy.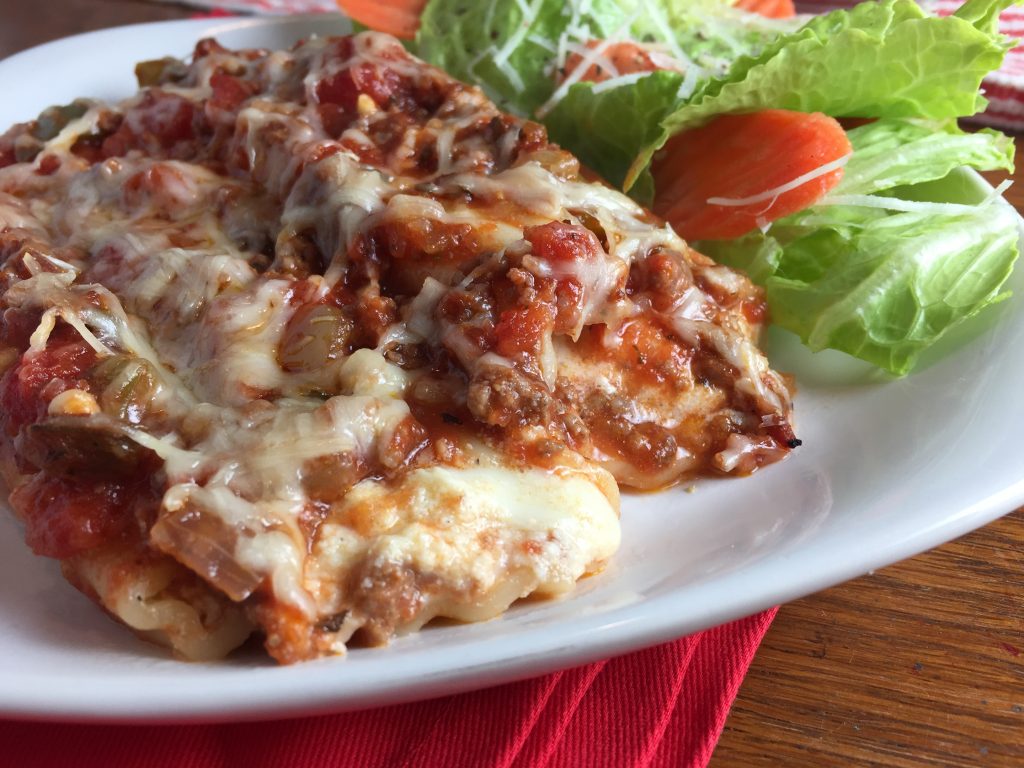 The music: Italian food makes me think of Frank Sinatra, which stirs up images of New York City. I don't think it's crazy to say that Old Blue Eyes passed his baton along to a man born in Queens, Billy Joel. (Sinatra actually did covers of some Joel songs toward the end of his career.) This Joel album is nearly as old as me (and that's old!), so it seems hard to believe that it was his fifth. "The Stranger" is the album that put Joel on the map; it's #70 on Rolling Stone's list of the 500 greatest albums of all time (we're slowly but surely chipping away at this list in our collection). It's fitting for this meal that the album features, "Scenes from an Italian Restaurant." Most of what's here is great, but I'm especially fond of "She's Always a Woman," and "Movin' Out."
Listen to Billy Joel's "The Stranger" on my "Cheese Manicotti" playlist on Spotify.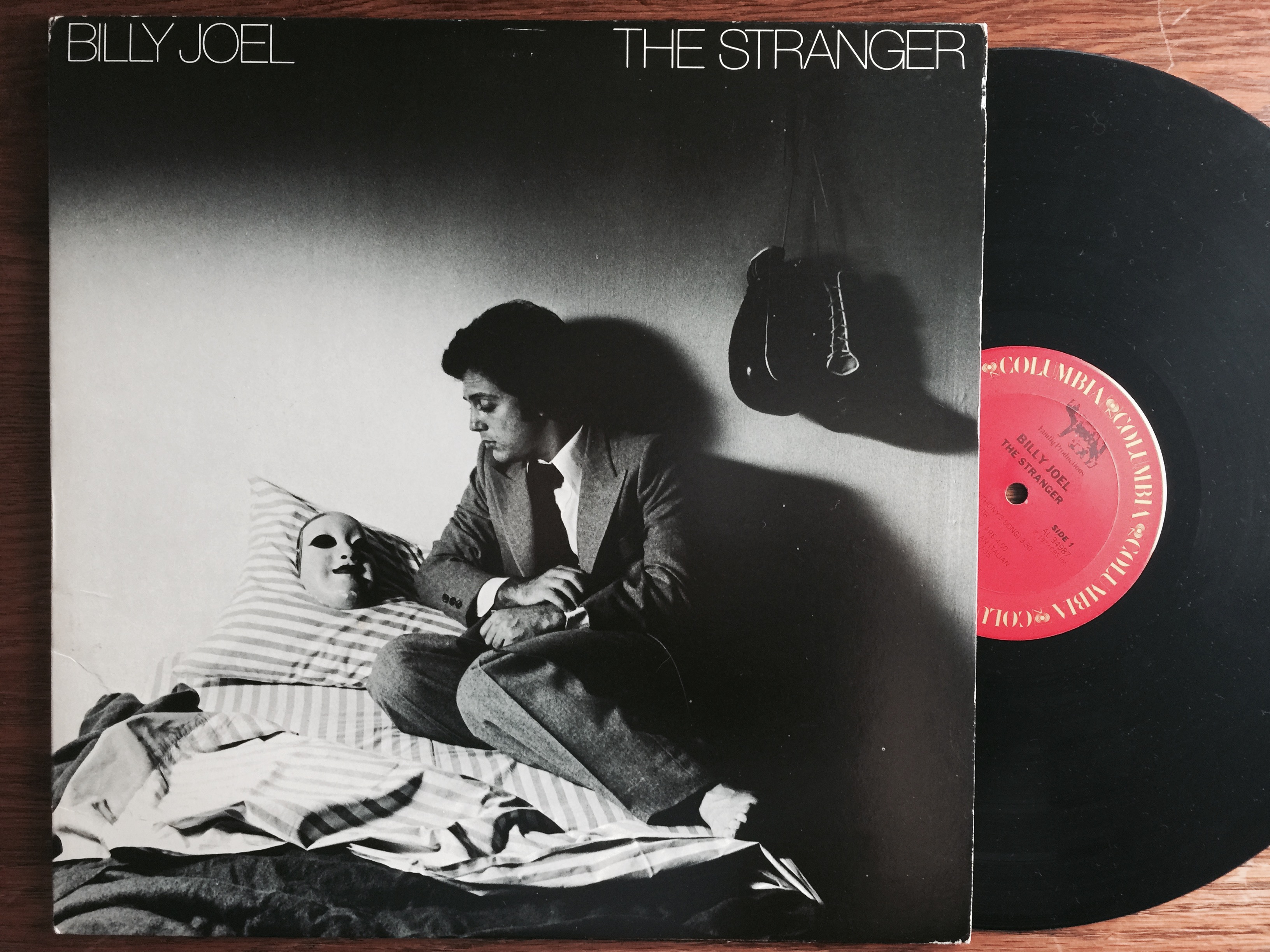 The most difficult part of making manicotti, in my opinion, is stuffing the cooked shells. Do it too soon and they are too hot to handle. Wait too long and they get sticky and tear. My best advice is to pull the shells out of the hot water one at a time and lay them flat on a no-stick surface, not allowing them to touch each other. As soon as you can handle it, pick up one shell and use a spoon to drop filling inside and then immediately lay the filled tube in the baking dish. There's no magic here, the key is just to move quickly but carefully.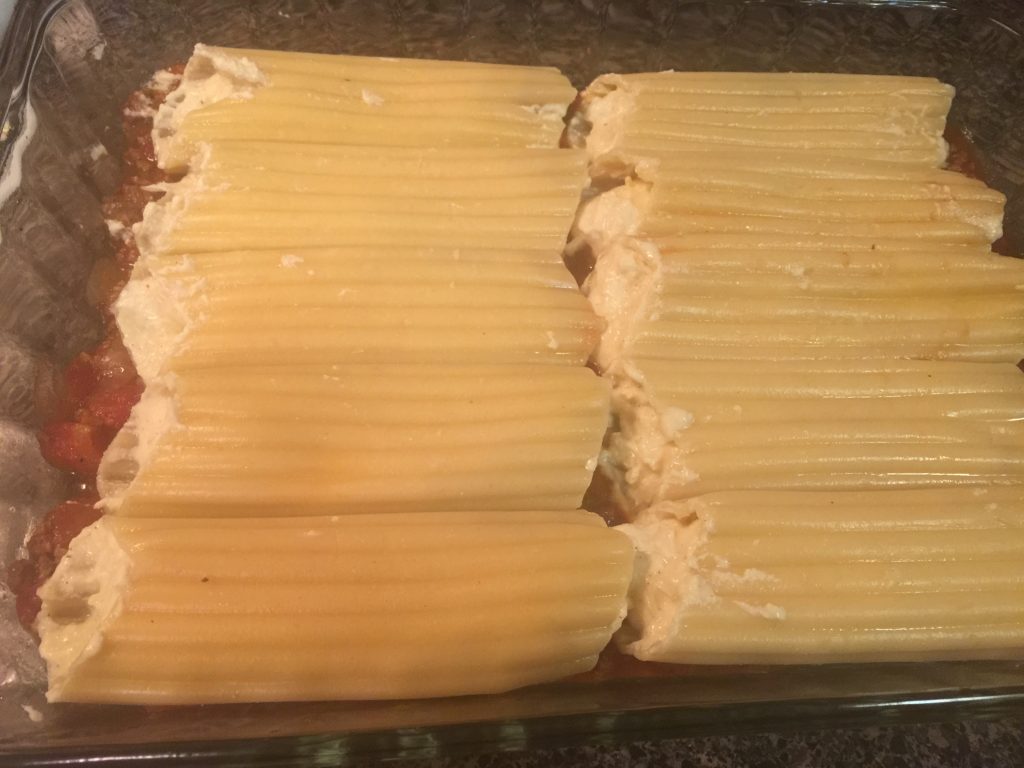 This cheese manicotti includes a bit of nutmeg. Believe me when I say that a little goes a long way. It lends a touch of sweetness to the dish (reminiscent of a cannoli) that I really love, but feel free to skip it if it's too weird for your palate. But please, for the love of all things holy, if you're going to the trouble of making cheese manicotti, top it with homemade pasta sauce. It makes all the difference, taking the dish from decent to decadent. Also, don't skimp on the cheesy filling or the cheese on top. You're already indulging, so go for it. Just work out a little harder the next day or eat salad for a week to compensate for the calories.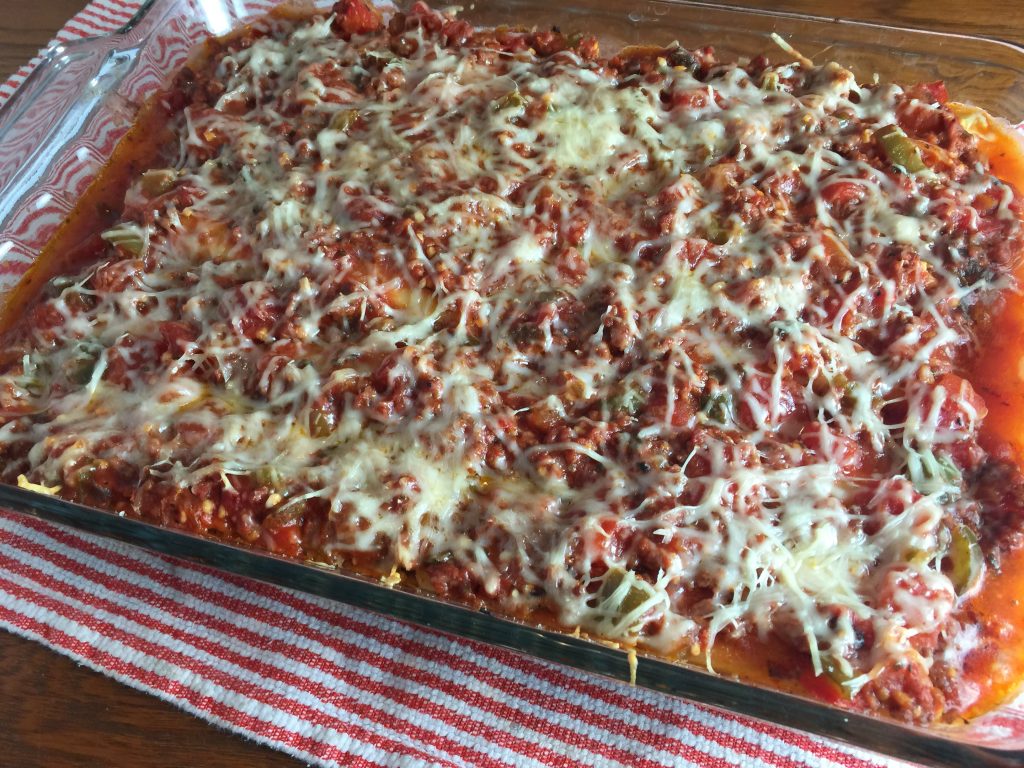 Looking for more Italian dinner recipes? Try my Chicken Alfredo with Sun-Dried Tomatoes and Grilled Pizza, too.
Ingredients
1 box (8 oz.) manicotti shells (approx. 10 shells), cooked, drained, and cooled
1 container (15 oz.) ricotta cheese
1 cup shredded mozzarella cheese
1 cup grated Parmesan cheese, divided
2 eggs, lightly beaten
1 tsp. Italian seasoning
1/8 tsp. nutmeg
Salt and pepper to taste
4 cups pasta sauce
Instructions
Preheat oven to 350 degrees.
In a large bowl, combine ricotta, mozzarella, 1 cup Parmesan, eggs, seasoning, salt, and pepper. Use a spoon (or a plastic bag with a hole cut out) to stuff shells.
Cover the bottom of a 9x13-inch baking dish with 1 cup pasta sauce. Line the filled manicotti tunes in the dish, and cover with rest of the sauce. Top with remaining Parmesan. Bake until bubbly, about 30 minutes.
https://www.cookingwithvinyl.com/cheese-manicotti/
® Cooking with Vinyl (do not reproduce without permission)