The food: Although I love cooking, there are many nights when I stare blankly at the ingredients in my refrigerator and pantry. No plan, no creativity, no energy. On those evenings, it's nice to have an easy one pot recipe at the ready. Less work, less imagination, less clean up. Perfect. This cheesy chicken pasta with veggies comes together quickly and tastes great.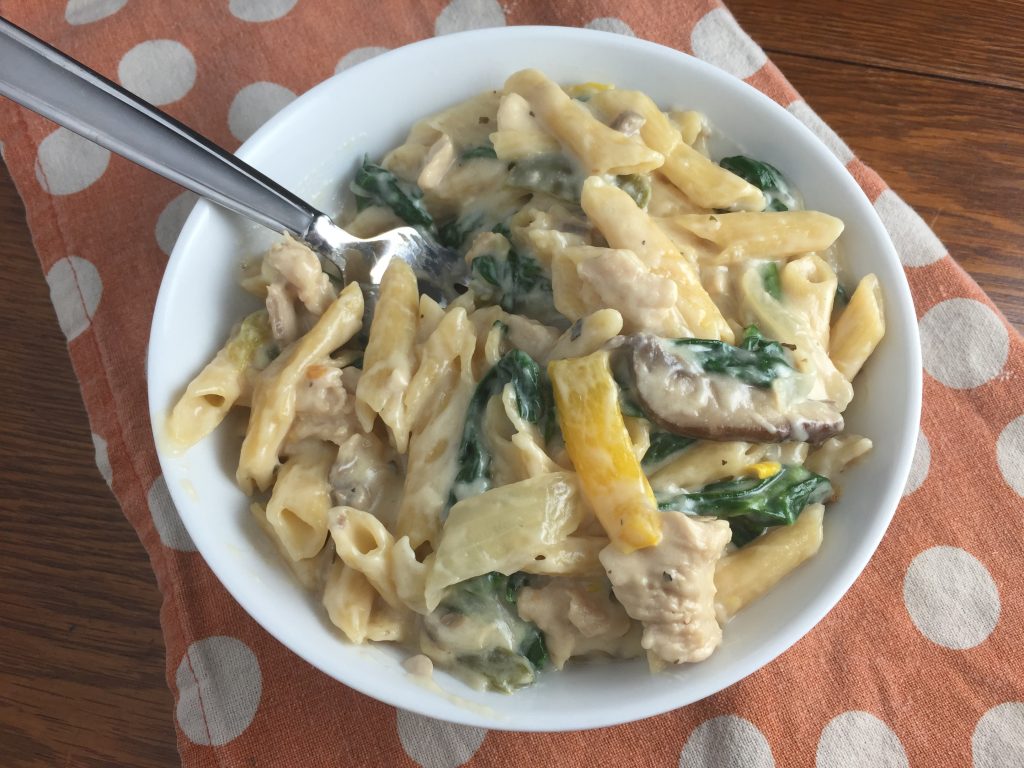 The music: One pot recipes seem a little crazy, frantic, and fun. A modern musical equivalent is Grouplove, the New York indie rock band that's had a series of major hits over the last few years. They've released two full-length albums, the newer of which is 2013's "Spreading Rumours." If you listen to the radio at all you've likely heard "Ways to Go." That hit is a decent representation of the rest of this album, which is primarily upbeat and easy on the ears. You can listen to one side while you make dinner and the other while you eat it. If you don't have the vinyl, you can listen to this (and a few other choice Grouplove songs) on my One Pot Cheesy Chicken Pasta playlist on Spotify.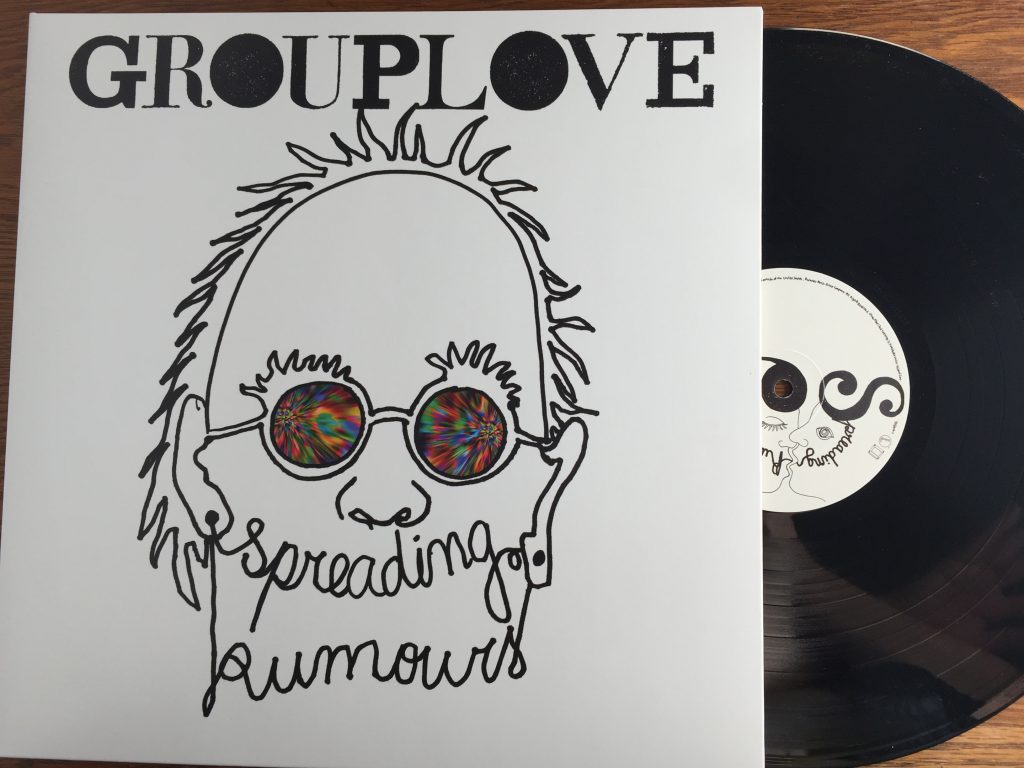 This quick one pot recipes proves it is easy to be cheesy (sorry, that was awful, but I couldn't resist). Enjoy!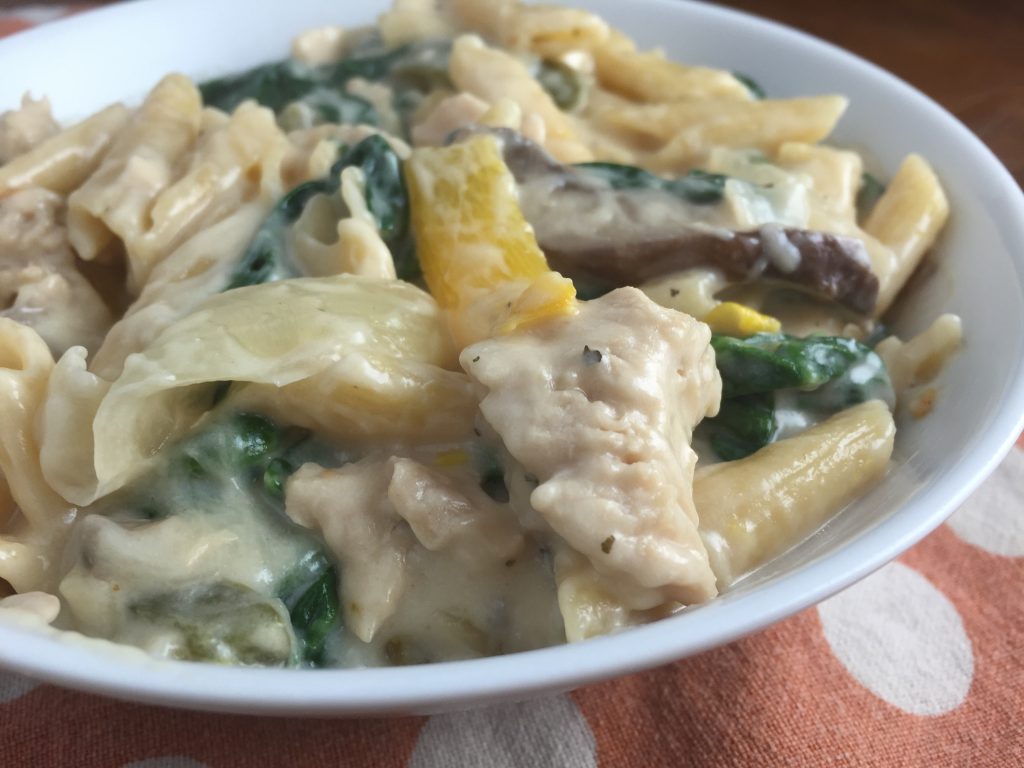 If you like cheesy chicken pastas, you'll love my recipe for Chicken Afredo with Sun Dried Tomatoes, too.
One Pot Cheesy Chicken Pasta
Ingredients
1 tbsp. butter
1 bell pepper, sliced
1/2 medium onion, sliced
4 baby portabella mushrooms, sliced
1 tbsp. garlic
1 large chicken breast, cubed
1 tsp. Italian seasoning
2 tbsp. flour
2 cups broth
1 1/2 cups half and half
8 oz. pasta
2 cups spinach
1 cup shredded mozzarella
Instructions
Melt butter over medium-high heat. Add pepper, onion, mushrooms, and garlic and cook until tender. Add chicken cook completely.
Add seasoning and flour slowly, stirring until everything in the pot is coated. Slowly stir in broth and half and half.
Add pasta and bring to a boil. Reduce heat to simmer and cook until pasta is al dente, about 5 to 10 minutes, stirring frequently to keep pasta from sticking to the pot.
Add spinach and wilt 1 minute. Add cheese and stir until melted. Serve immediately.
https://www.cookingwithvinyl.com/duet-one-pot-recipe-cheesy-chicken-pasta/
® Cooking with Vinyl (do not reproduce without permission)