The food: When it comes to protein, I prefer red meat. Unfortunately, that's not the healthiest choice. Chicken is a smarter option, but unless it's part of a cheesy pasta dish, I don't really like it. I tend to overcook grilled or baked chicken out of fear of undercooking it, leaving it dry and lacking flavor. Desperate to find a way to make chicken a regular—and welcome—part of my diet, I decided to try bone-in breasts. The results are a super moist roasted chicken that I love enough to eat on its own, without cheese and noodles!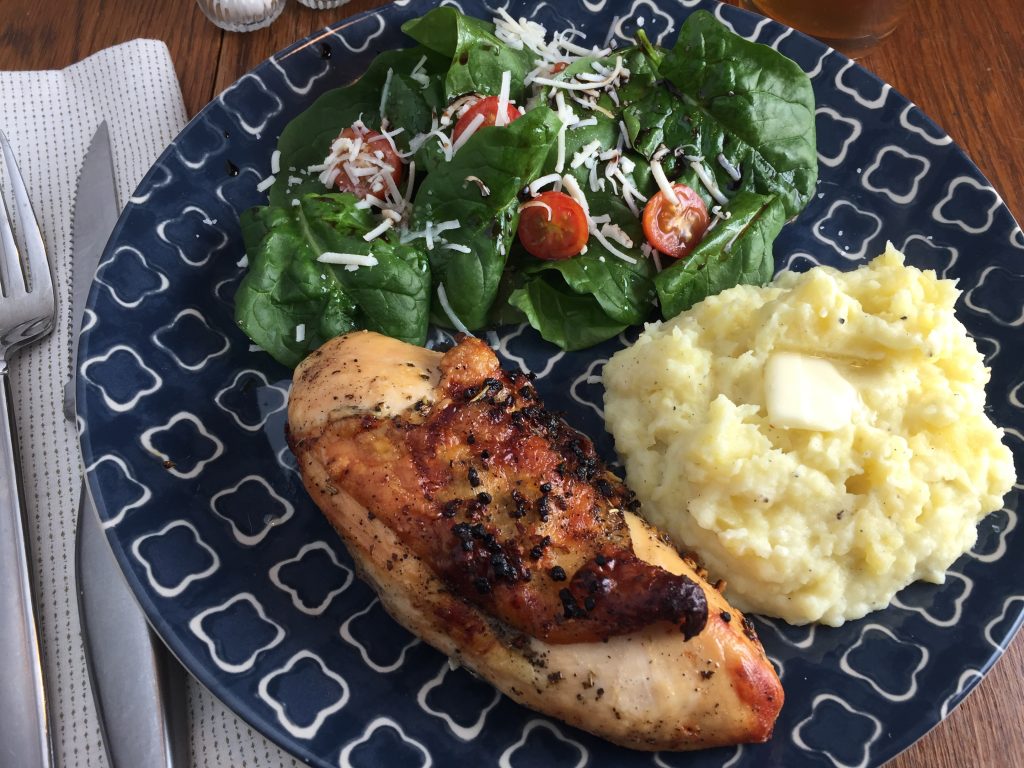 The music: A hearty meal deserves a hearty soundtrack, and Minnesota's modern bluegrass band Trampled by Turtles fits the bill. The five-man group includes banjo, mandolin, and fiddle (oh my!), but has more emotional depth than a lot of traditional bluegrass music. Their 2012 "Stars and Satellites" album, their sixth, features 11 songs, including my all-time favorite, "Beautiful." While many of the tunes are slow and melancholic, there are also plenty with the hard-hitting upbeat rock tempo for which they are well known. Don't own the vinyl? Listen to the Moist Roasted Chicken playlist on Spotify.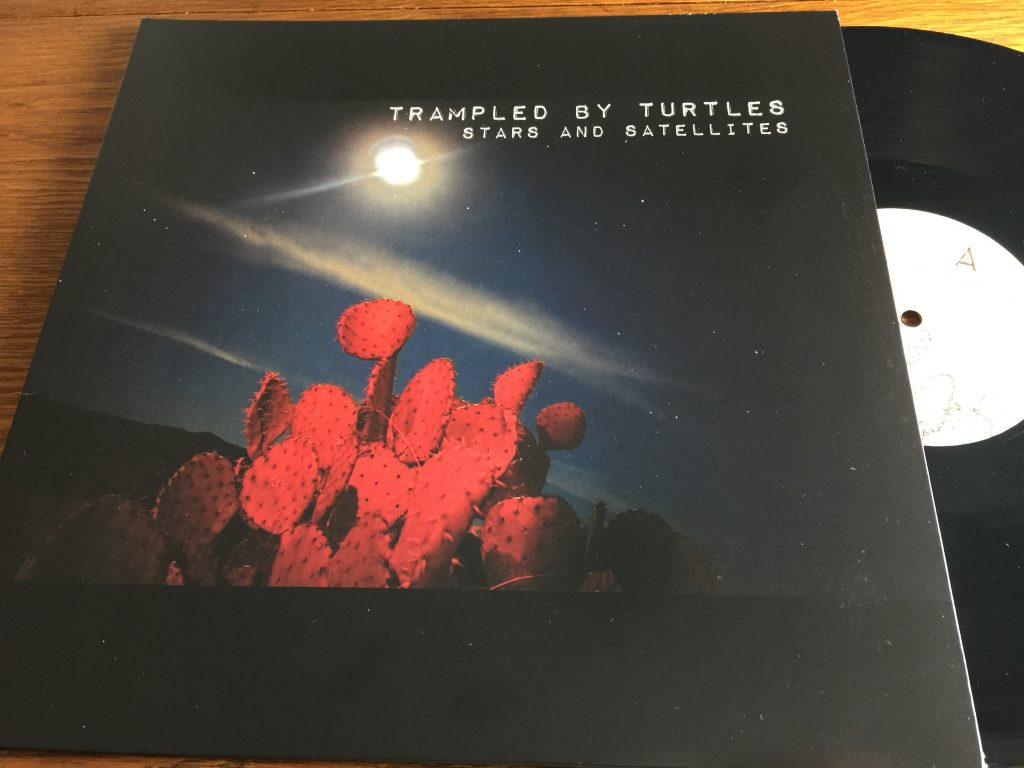 Roasting the chicken on a rack prevents the breasts from sitting in the juices and getting soggy. Keeping the bone in and breast on, however, keeps the meat tender and juicy. Although the skin gets crispy and yummy, remove it if you're worried about health.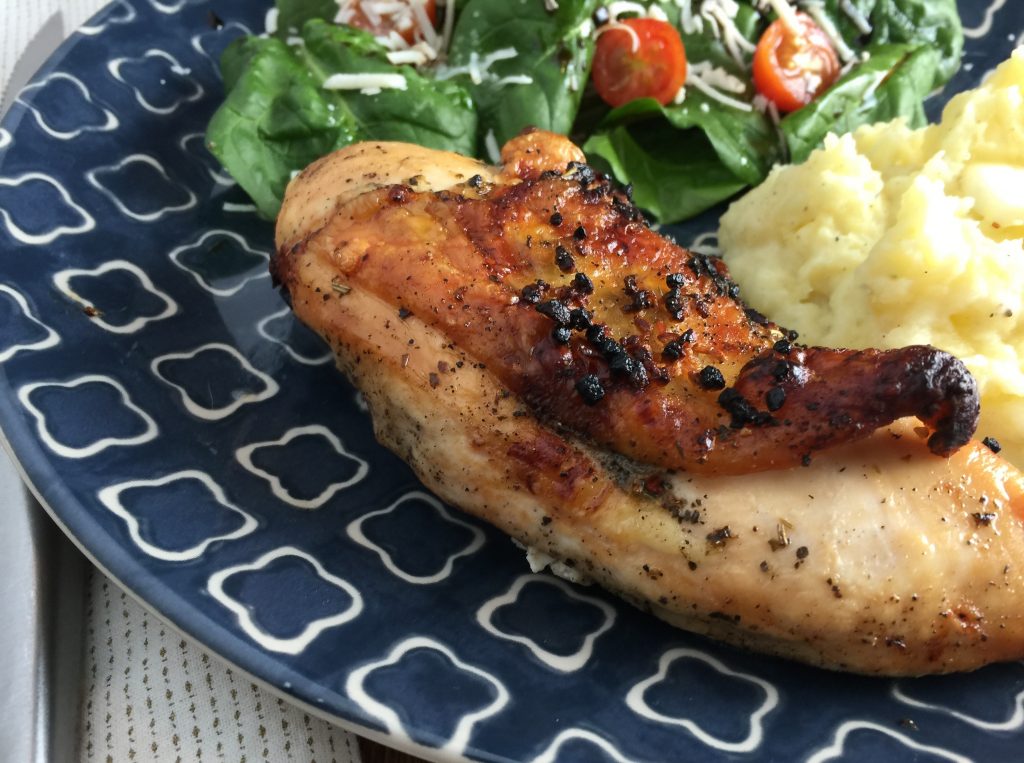 If you're a planner, make extra chicken and use the leftovers in my recipes for Baked Chicken Quesadillas or Slow Cooker Chicken Chili.
Ingredients
2 bone-in chicken breasts, trimmed
2 tbsp. unsalted butter, softened
1 tsp. Italian seasoning
1/2 tbsp. olive oil
Salt and pepper
Instructions
Preheat oven to 450 degrees. Line a broiler pain with foil and set a rack on top of it.
In a small bowl, combine the butter and seasoning. Carefully loosen the chicken's skin and spread half of the butter mixture underneath. Repeat on the second breast.
Brush each breast, front and back, with oil and sprinkle with salt and pepper to taste.
Place the breasts on the rack. Roast until skin is golden brown and chicken is cooked, about 30 minutes.
Remove from heat and let rest 5 minutes. Carve the breasts off the bones, and serve.
https://www.cookingwithvinyl.com/moist-roasted-chicken/
® Cooking with Vinyl (do not reproduce without permission)